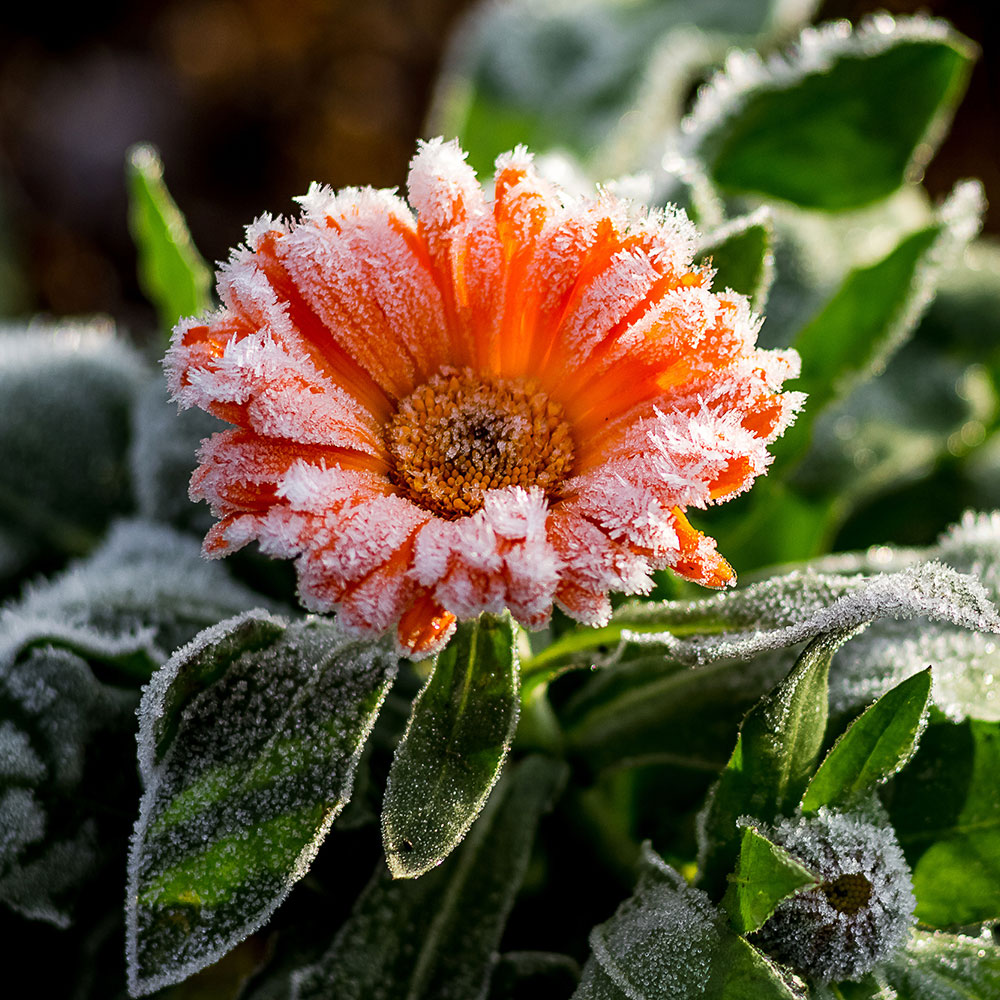 Some winter storms are more severe than others, but harsh, cold snow and ice can all sabotage your gardening efforts. Heavy frost can also weigh down branches and compromise your soil. Read below for tips on preparing for extreme winter weather and how to recover when the temperatures begin to rise.
Prepare for Winter Storms
Before the winter storm front arrives, take a few steps to prepare your garden:
Trim with pruners any low-hanging branches and overgrown plants. This should be part of your routine maintenance schedule, but it's especially important during storm season.
Secure small plants. Bring smaller, potted plants indoors to protect them from snow, ice and extreme cold. You could also put them in a portable greenhouse or other greenhouse.
Add mulch and compost to vegetable gardens. This will add an extra layer of soil protection. This is also a good time to test the pH and add nutrients as needed.
Cover flowering plants and seedlings. Bedding can help shield them from intense frost.
Initial Recovery and Safety Tips
Once the extreme temperatures break, take some time to review the damage and start the recovery process.
Evaluate excessive damage first and determine if there are safety hazards like weak and broken limbs.
Let ice melt on its own. Trying to manually remove it may cause further damage.
Don't try removing snow from branches hanging over your garden beds. The weight of the excess water may cause limbs to break.
First Steps
Dust off heavy snow from shrubs and hedges. Sweep upward from the bottom since they're still fragile at this time. Let the rest melt and give them time to recover naturally; most varieties will bounce back on their own.
Prune the weak limbs and smaller, cracked branches. This will help prevent further damage and promote healthy new growth.
Look for any branches that may have spread as a result of heavy snow, and tie them in to help retain their shape.
If newly planted trees have fallen over, prop them back up and cover any exposed roots with fresh soil.
Later Recovery
After you've taken those first few steps to repair winter storm damage, let your garden and landscape rest. As the weather begins to warm, most plants will begin to flourish again with your normal tending and maintenance routine.
For especially cold-sensitive plants, wait until the buds begin to emerge to see exactly how much should be pruned.
When spring arrives, start staking and reshaping plants that are still bent. This is easier to do when the weather is warm and branches are less fragile.
Tip: If you're still unsure whether certain plants can be saved, continue fertilizing regularly and wait until late spring to make the call. Some foliage varieties need extra time to recover.
Explore More on homedepot.com