If you're taking on a DIY paint project, follow the tips in this guide for more efficient, wallet-friendly results.
Paint sheens are not simply a result of a mixture of additives, but are created when solid paint particles of shinier paints are ground into a finer state. When this grounding occurs, the paint solids lay tightly over one another creating a higher gloss and increased durability that can be seen in high-gloss and semi-gloss paints.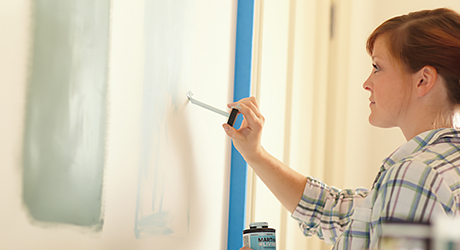 Reflective sheens like eggshell and satin clean easily, but show more imperfections on the wall. Non-reflective sheens like flat show fewer imperfections but are not typically as easy to clean.
Flat is good for low-traffic areas like bedrooms, while a shinier sheen is a better choice for high-traffic areas like kitchens.