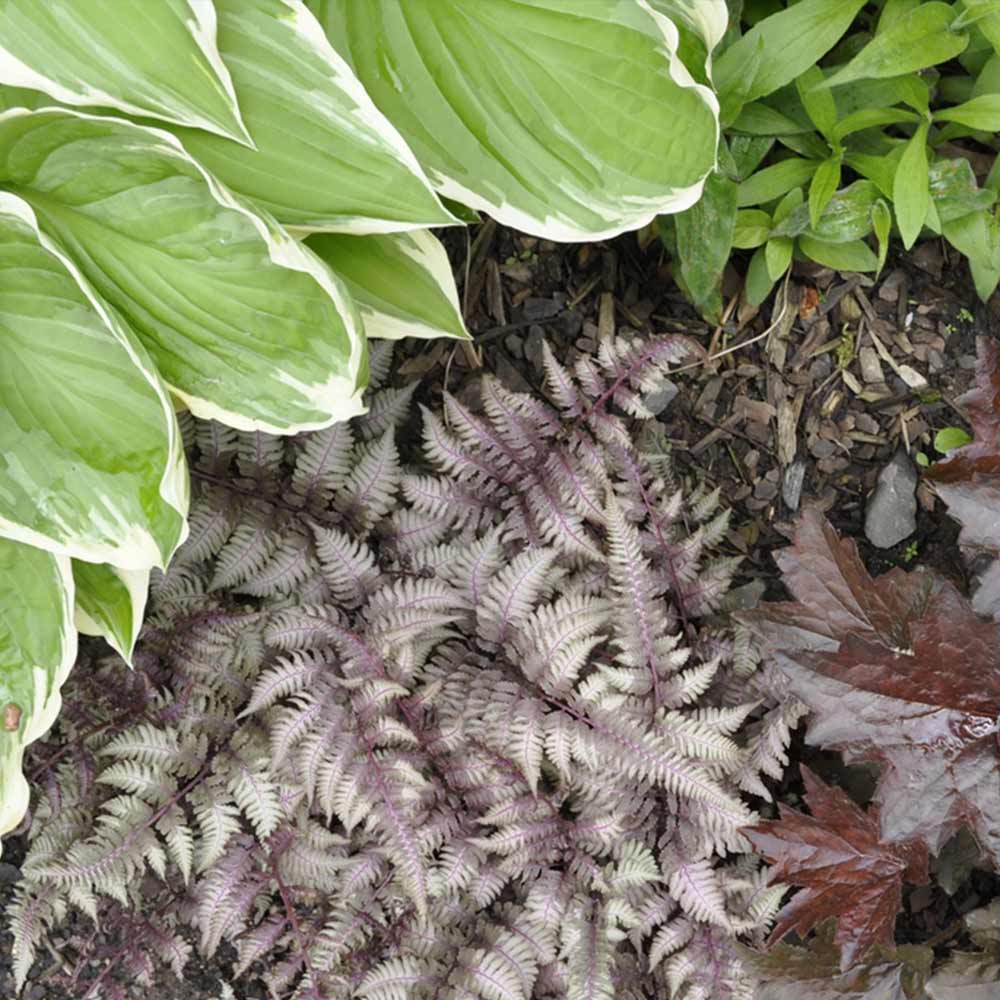 Hosta are the ideal foundation plants for a shade garden. Their season-spanning foliage in all variations of green and blue and their full size allow the gardener to play with color and texture as accents.
Choose Heuchera and Ferns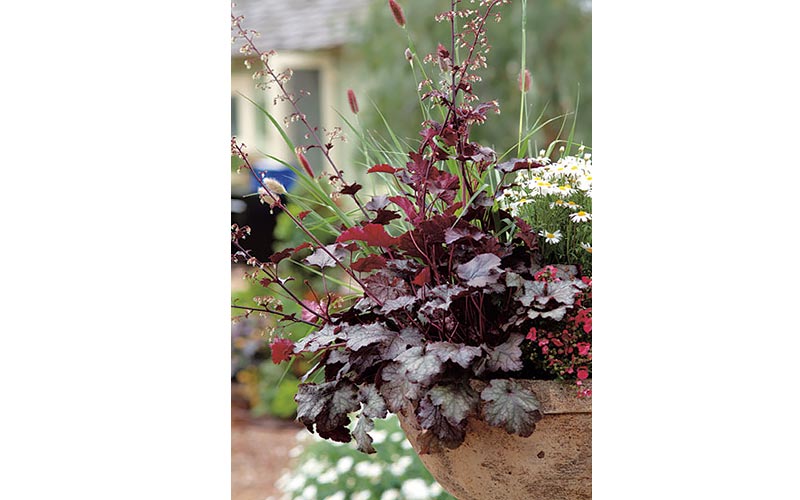 When choosing companion plants, begin with favorites heuchera (pronounced HUE-kerr-uh) and hardy ferns. These two perennials enjoy the same light conditions as hosta – bright morning sun and cool afternoon shade.
Heuchera, commonly called coral bells, feature clouds of tiny bell-shaped flowers in late spring or early summer. Newer varieties are grown for their foliage — red, purple, silver, and good ol' green.
Look for marbled or patterned leaves and varieties like Caramel, Autumn Leaves, Berry Smoothie, Creole Nights and Electric Lime.
Painted ferns introduce shades of burgundy to the garden, complementary to the coral bells and contrasting with the rich green hosta.
Heuchera and ferns are low-maintenance plants. Put in the ground in spring or fall, and be sure to allow plenty of space in between plants. Use a garden fork or tiller to loosen soil up to 1 foot deep, and mix in 2 to 4 inches of organic material before settling the plant in. Fill in with soil and be sure to water regularly until established.
To maintain your shade garden perennials, remove dead foliage in early spring, then apply a thin layer of compost followed by a 2-inch layer of mulch to retain moisture and control weeds. Cut back flower stalks after blooms fade. Divide plants in early spring every few years.
Remember that bulbs and annuals work well in a lightly shaded garden. Look for shade-tolerant annuals like impatiens, nicotiana and coleus. The bright variegations in coleus can add striking contrast to the hosta and heuchera.
More Hosta Companion Plants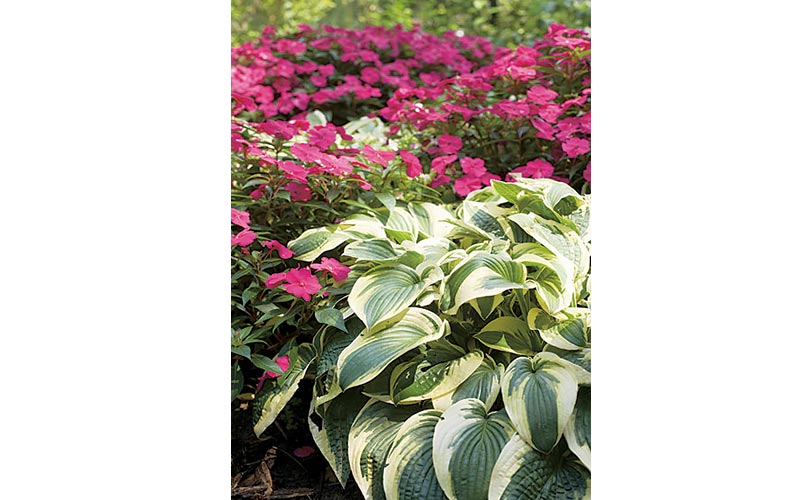 Explore More on homedepot.com