Ideas & Inspiration
Picnic Table Decorating Ideas
When it comes to picnicking in your own backyard, enjoy the ambiance of a picnic table.
Whether a permanent fixture in your outdoor space or a fold-up portable one you can enjoy anywhere, picnic tables are a crowd favorite and there's plenty you can do to dress them up.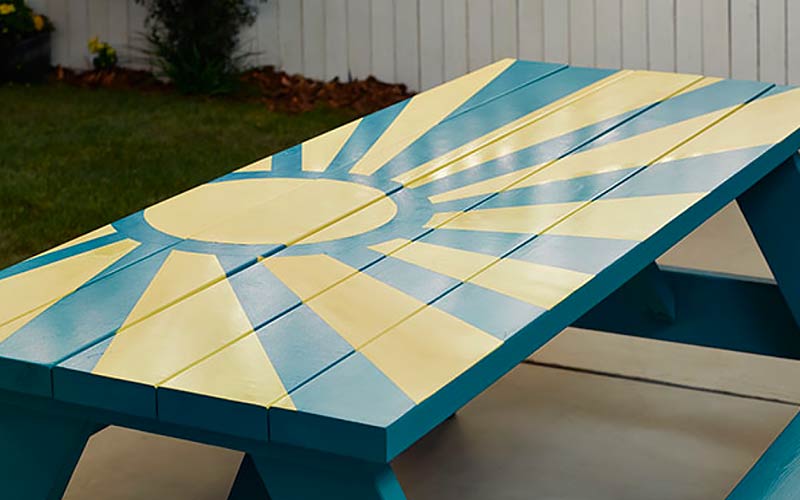 Bring a tropical-like feel to your outdoor space. Paint your picnic table in bright colors such as the sunburst painted picnic table. It's like a permanent tablecloth that you don't have to wash.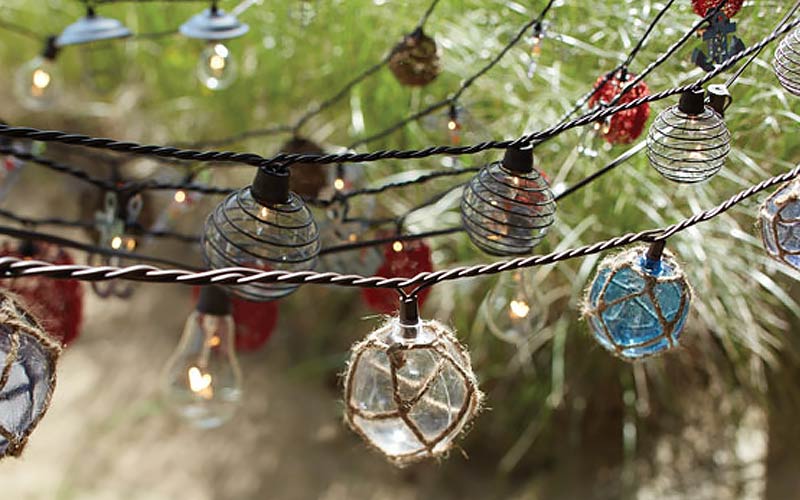 Create an ambient oasis around your picnic table with cafe lighting or string lights. It dresses up the night. You can mix and match.