Ideas & Inspiration
Plan the Year with The Home Depot Garden Club Calendar
Want to know what's ahead in your gardening year? We've put together this calendar to help you plan. From seed starting in the dark days of winter to building raised beds in spring, picking flower bouquets in summer and vegetable harvests in early fall, we've got your gardening year set.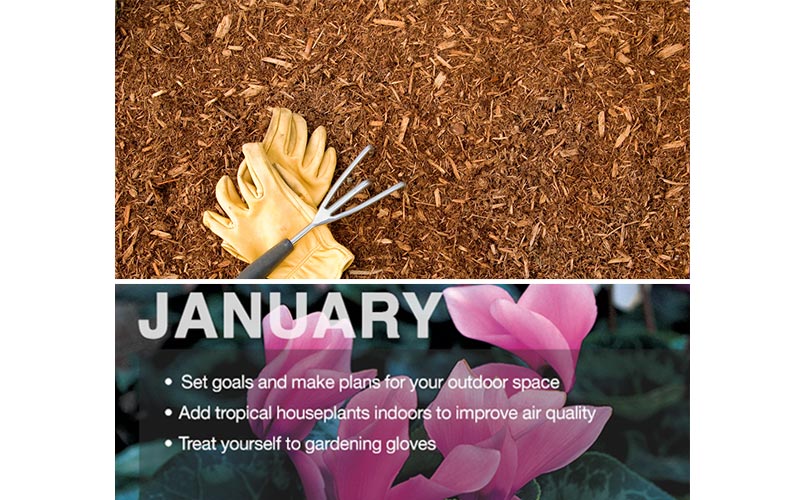 Set goals and make plans for your outdoor spaces.
Add tropical houseplants indoors to improve air quality.
Treat yourself to gardening gloves.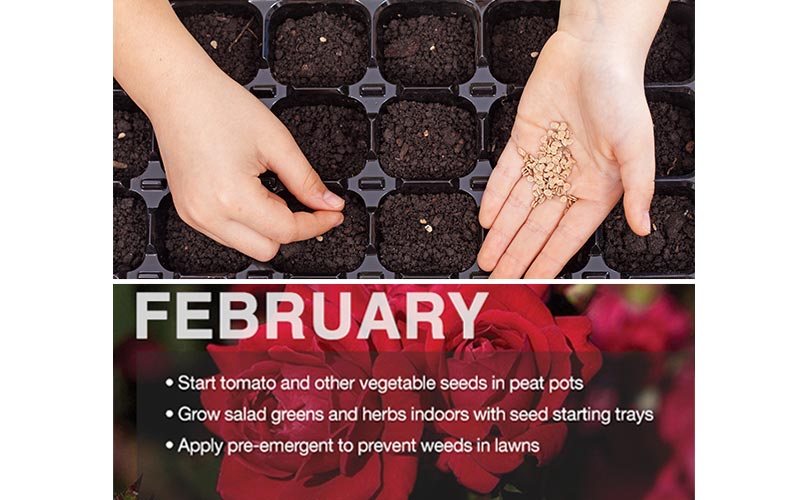 Start tomato and other vegetable seeds in peat pots.
Grow salad greens and herbs indoors with seed-starting trays.
Apply pre-emergent to prevent weeds in lawns.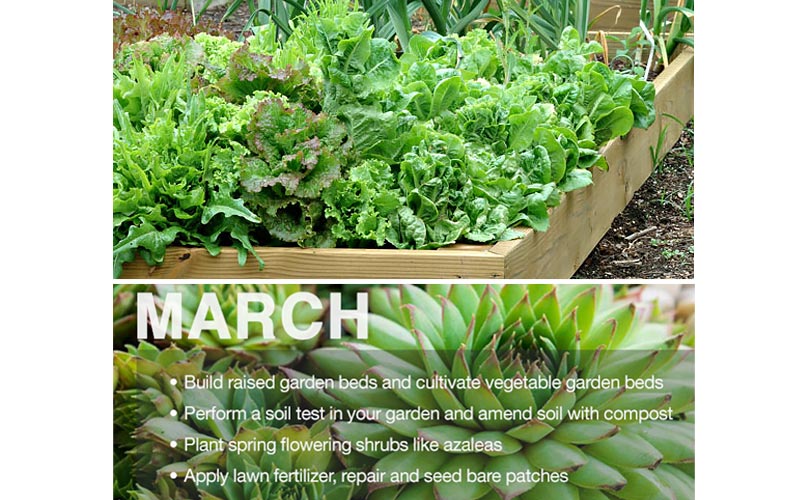 Build raised garden beds and cultivate vegetable garden beds.
Perform a soil test in your garden and amend the soil with compost.
Plant spring-flowering shrubs like azaleas.
Apply lawn fertilizer, repair and seed bare patches.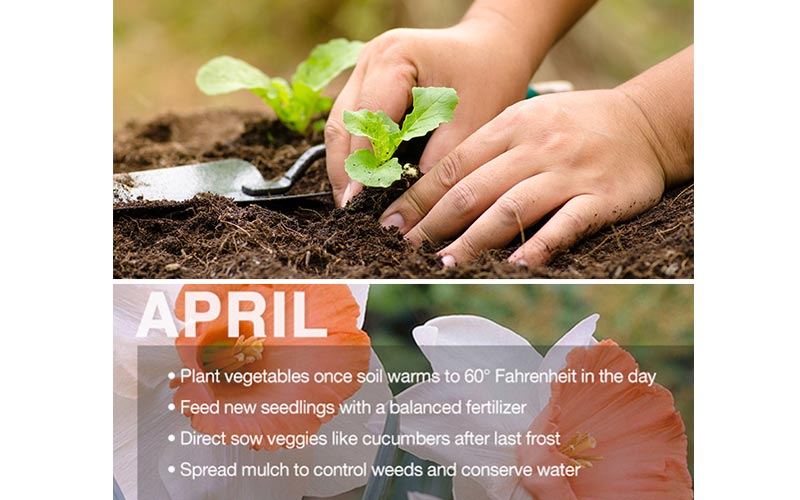 Plant vegetables outside once soil warms to 60 degrees Fahrenheit during the day.
Feed new seedlings with a balanced fertilizer.
Direct sow veggies like cucumbers and watermelon after the year's last frost.
Spread mulch to control weeds and conserve water.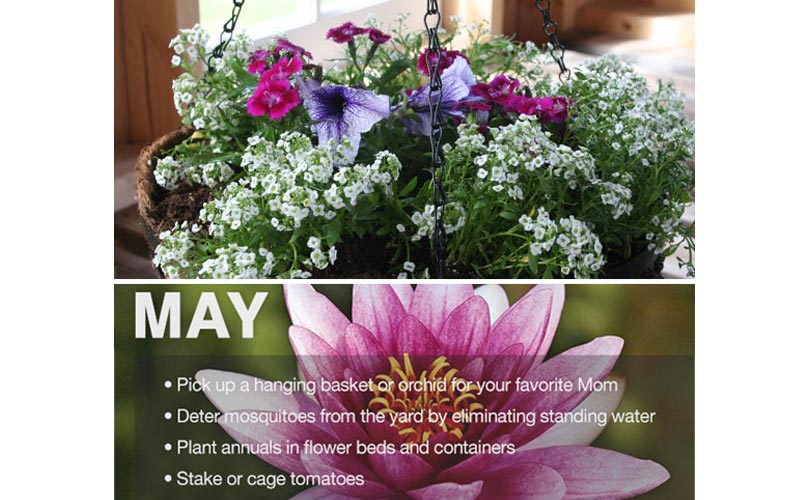 Pick up a hanging basket or orchid for your favorite mom.
Deter mosquitoes from the yard by eliminating standing water.
Plant annuals in flower beds and containers.
Stake or cage tomatoes.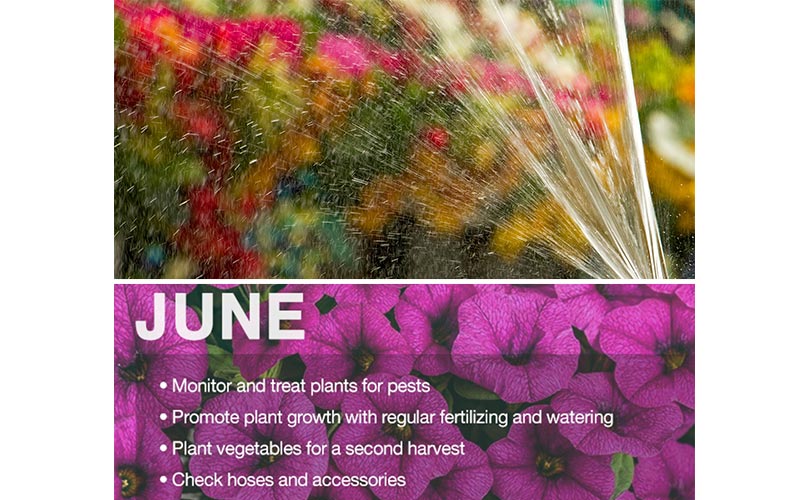 Monitor and treat plants for pests.
Promote plant growth with regular fertilizing and watering.
Plant vegetables for a second harvest.
Check garden hoses and accessories and purchase new ones as needed.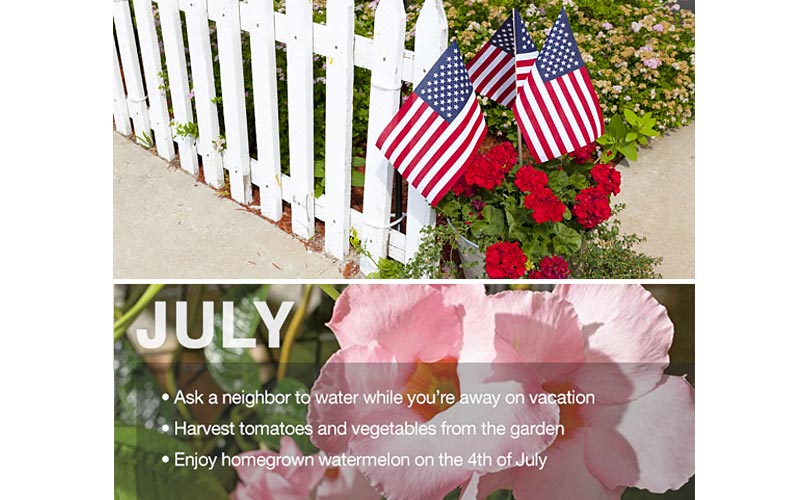 Ask a neighbor to water your plants while you're away on vacation.
Harvest tomatoes and vegetables from the garden.
Enjoy homegrown watermelon on Independence Day.
Make plans for fall gardening projects.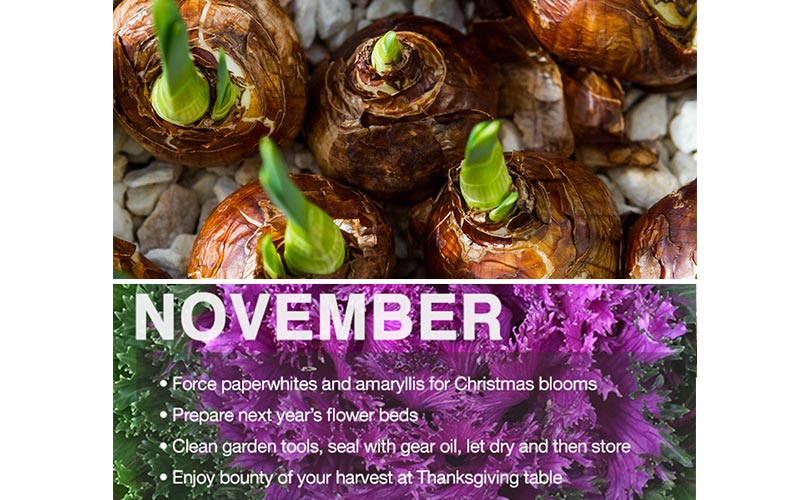 Force paperwhite narcissus and amaryllis for Christmas blooms.
Prepare next year's flower beds, including rose beds.
Clean and store garden tools. Seal with gear oil and let dry.
Enjoy the bounty of your harvest at the Thanksgiving table.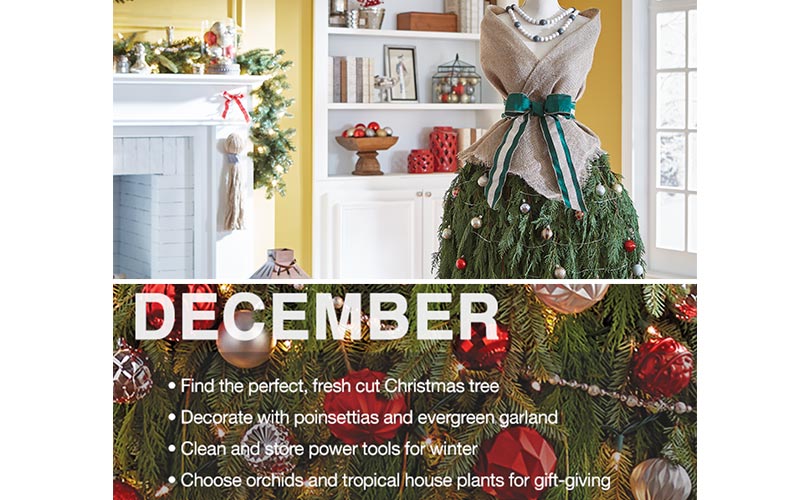 Find the perfect fresh-cut Christmas tree.
Decorate with poinsettias and evergreen garland, and create a Christmas Tree Dress.
Clean and store power tools for winter.
Choose orchids and tropical houseplants for gift-giving.