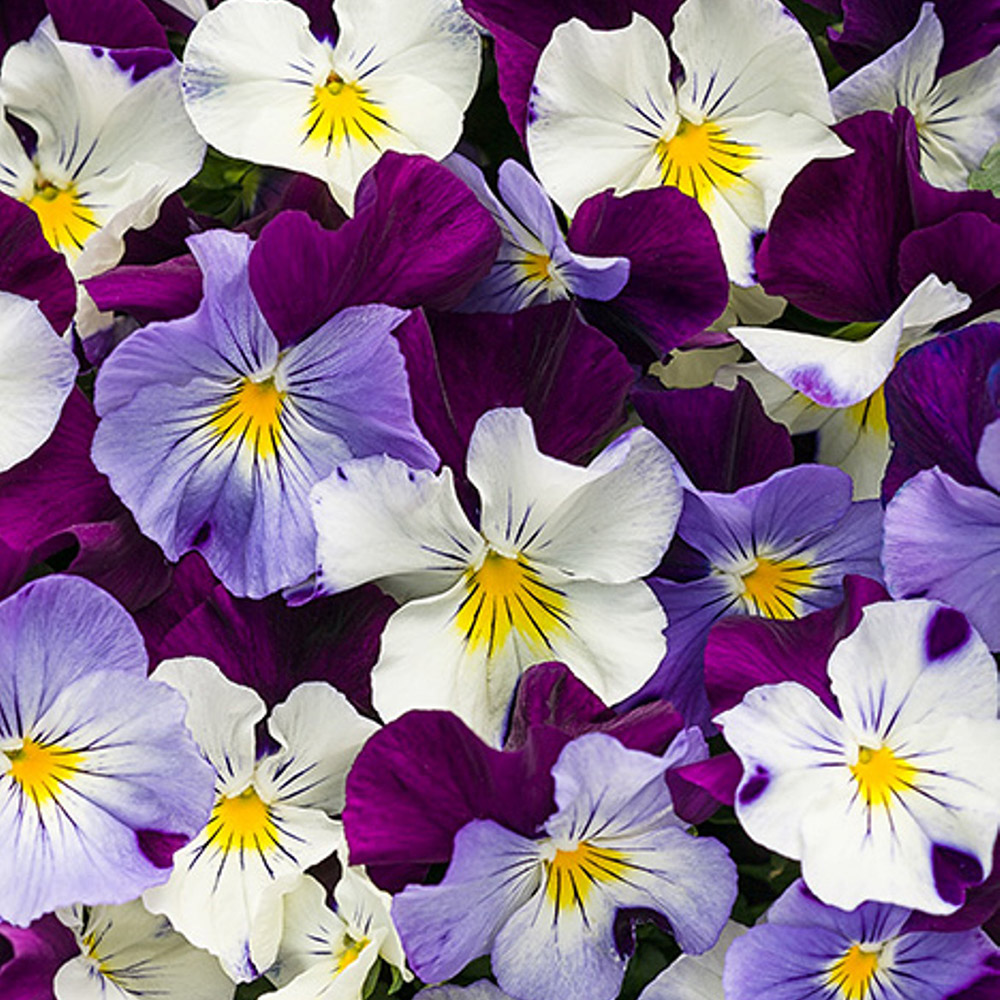 If you had to pick the most reliable annual flower in the Garden Center, it would be hard to come up with a plant more beloved than pansies. Gorgeous colors, sun-loving, cold tolerant, happy just to be fed and watered regularly, and forgiving if you miss by a day or two, these are just a few of the reasons we love pansies.
Pansies are violas, and you'll find many variations of both from August to March in Garden Centers throughout the country. How to tell the difference between a pansy and a viola: pansies have four petals pointing upward and one downward. Violas have two petals pointing upward and three petals pointing downward.
Pansies and violas both thrive in full sun and cool temperatures. Their perky colors make them popular picks for fall containers, window boxes and flower beds. The colors range from blues, purples and burgundies to yellows, oranges and reds.
For best performance, pansies like temperatures between 45 and 65 degrees Fahrenheit. When planted in colder temps, plants will become stunted because the root systems are stressed and less efficient at taking up nutrients. Although they don't grow as well in colder weather, pansies and violas can survive temperatures as low as 26 degrees Fahrenheit. (And sometimes even lower, as the violas in my zone 7b garden in Atlanta endured temperatures in the teens and bounced back happy as ever in the spring.)
Generally speaking, gardeners in USDA hardiness zones 8 through 11 can grow pansies through the winter.
Tips for Success With Pansies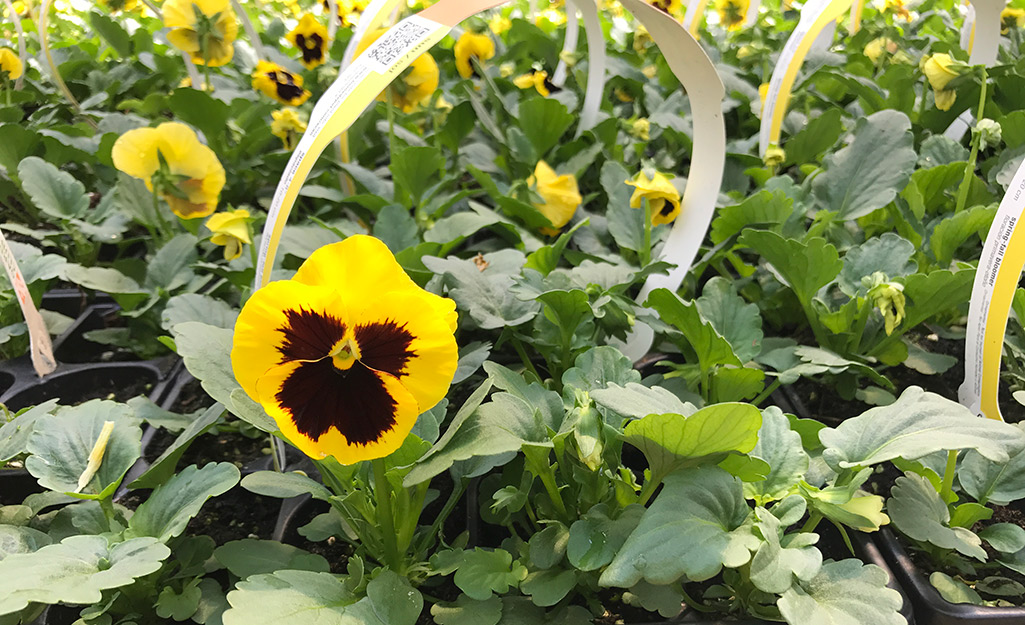 Sunlight: Pansies perform best in full sun. If you want to stretch the season into warm weather, choose a site that's partly shaded, like the edge of the woods, or a flower bed protected from hot afternoon sun.
Soil: Pansies like moist, well-draining soil amended with organic matter. For the healthiest blooms, a low pH is preferred, anywhere in the 5.4 to 5.8 range. You can perform a soil test to determine the pH amendments needed for your soil. Sphagnum peat moss is typically added to make garden soil more acidic. An elevated soil bed is a good choice to keep pansies' roots from getting too wet.
Watering and fertilizer: Pansies will need less water in cooler weather, but check them during dry spells. Feed every other week with an all-purpose liquid fertilizer.
Container Gardening With Pansies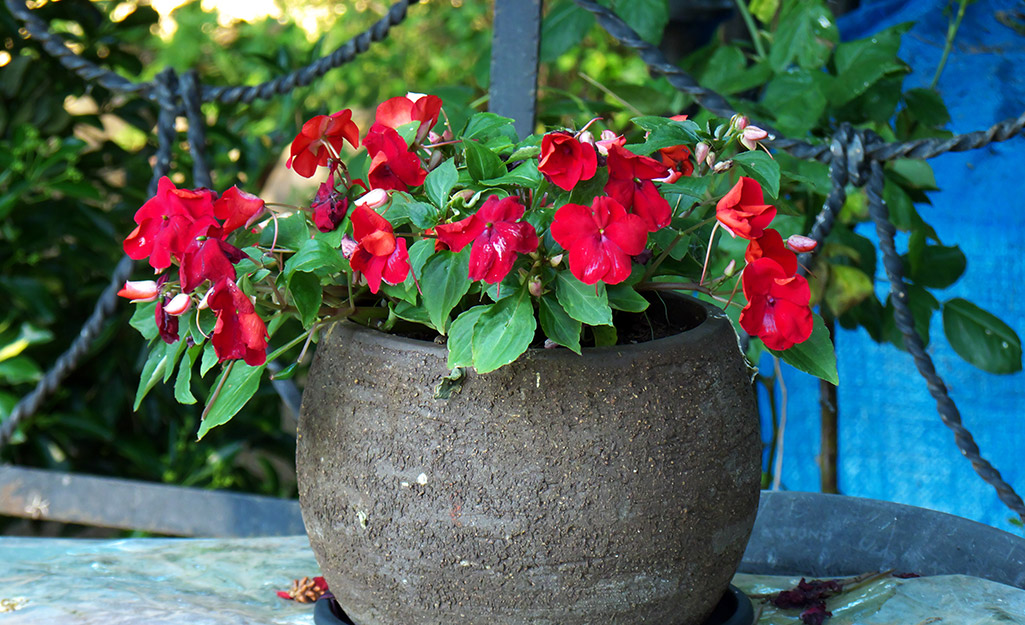 Pansies are a smart choice for containers and window boxes, too. When planting, use a good quality potting mix amended with peat moss, and add a slow-release fertilizer like Osmocote to keep plants at their peak. Containers dry out faster than flower beds, so check them frequently.
Pansies' bright colors and easygoing personalities make them popular companions. In containers, they can surround small shrubs like blueberry or hydrangea. In the landscape, you see them edging flower beds with annuals like mums and perennials like heuchera and hostas. In both containers and the landscape, use pansies to soften the edges of ornamental grasses. A classic fall pairing is flowering kale or cabbage and pansies.
Cool Weather Favorites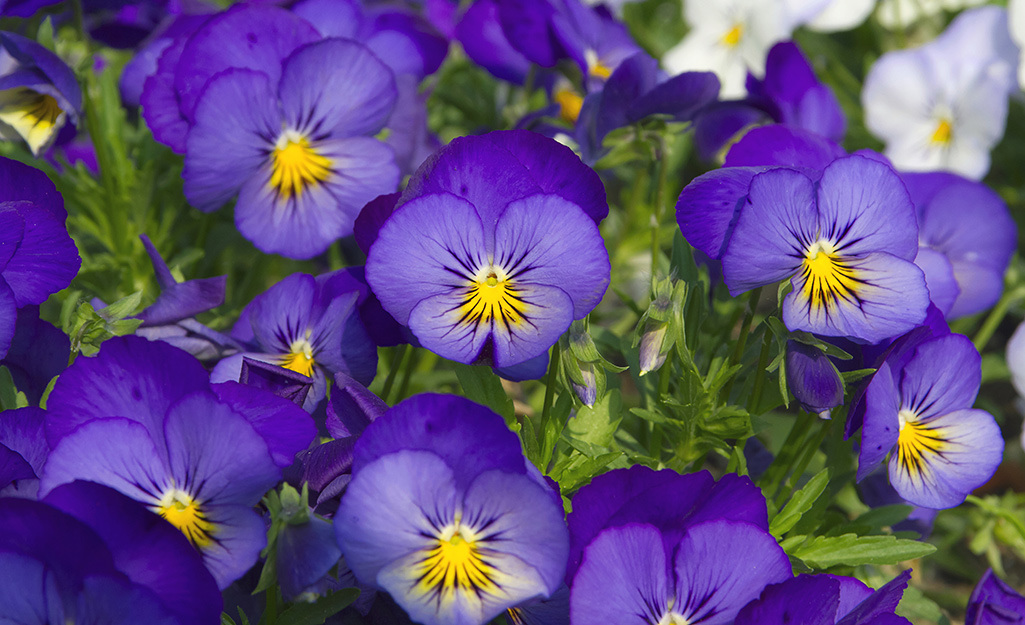 Pansies can bounce back from frozen events. Trim back the dead stems and water and feed the plants as usual. In some cases, you may want to refresh the mulch or top dress with compost. It's no surprise that with a little warmth and nutrition, your plants will grow and bloom again.
Pansies' predilection for cooler weather, unfortunately, means that they will eventually succumb to the heat of summer. That threshold is around 65 degrees Fahrenheit. When they start to fade, it's time to pull them up and replace with heat-savvy annuals like impatiens, begonias and marigolds. Put spent plants in the compost pile.
Season Spanning Color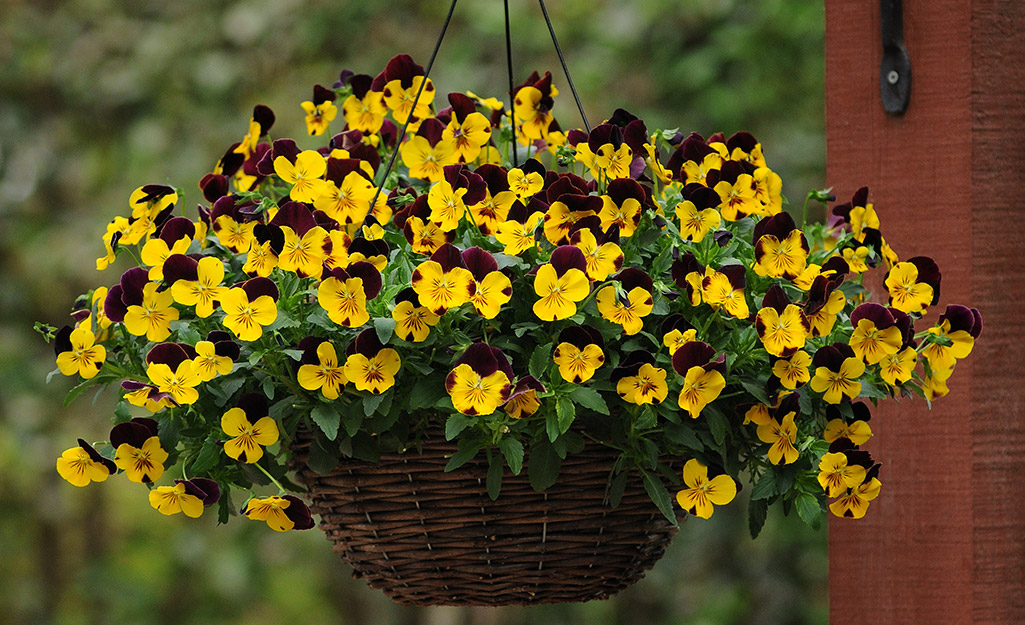 For season-spanning color, consider growing Cool Wave pansies. In warm soil and moderate air temperatures, the plants will grow quickly and spread, producing abundant blooms.
And due to its overwintering hardiness, Cool Wave will be the earliest pansy to return in spring. Expect Cool Wave pansies to overwinter in the north through USDA hardiness zone 5.
Plant Cool Wave pansies for fall and spring color in these regions: Northeast, Midwest, Pacific Northwest and Mid-Atlantic.
Expect Cool Wave pansies to bloom through winter in these regions: Southwest, Coastal California, South Florida and Southeast.
Explore More on homedepot.com