Ideas & Inspiration
Plant Perennials in Your Northern Garden
Year after year, beautiful, dependable perennials wake up from their wintery naps and brighten our gardens. Campfire embers daylilies open cheerful blooms, yellow coreopsis shine from borders and beds, and dianthus fill the air with a spicy, clove-like scent. When you choose plants that bloom at different times, you can enjoy three seasons of colors, textures, and forms.
Northern gardens need hardy perennials that can take extreme temperatures. The plants below have been selected for their ability to thrive in cold climates; look for them at your local Home Depot Garden Center.
For extra color, try growing them alongside colorful annuals, roses and other flowering shrubs.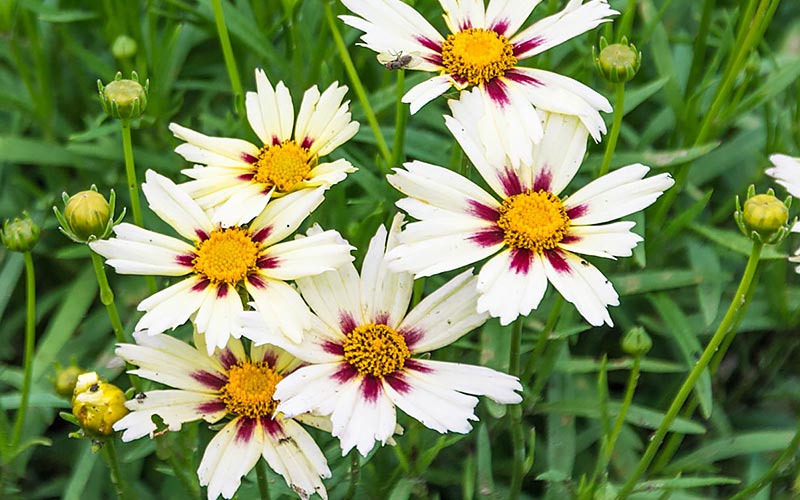 Coreopsis 'Moonbeam': Coreopsis are nearly carefree plants that thrive in full sun. 'Moonbeam' is a very hardy, reliable variety with pale yellow flowers that grow to 2 inches tall.
Coreopsis 'Big Bang' series: A new series bred for hardiness and color, 'Big Bang' plants are available in many colors. 'Full Moon' produces canary yellow blooms, while 'Starcluster' flowers are creamy white with golden eyes. 'Red Shift' blossoms shift from yellow to ruby red as the temperatures drop.
Coreopsis 'Nana': 'Nana' is a coreopsis variety that grows only about 8 inches tall. Try it as a ground cover or at the front of beds and borders. The orange-yellow blooms open from late spring to early summer.
Coreopsis 'Jethro Tull': These mid-sized plants bear large, fluted flowers for a period of five to six weeks and grow about 24 inches high. (They're named for a British agriculturist, not the rock band.)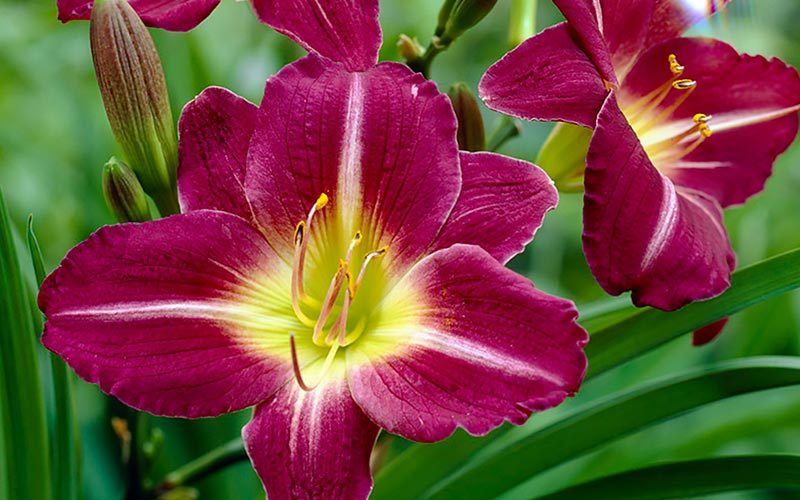 Daylily: 'Stella De Oro' and 'Happy Returns' are two very popular, easy-to-grow daylilies. Although daylilies prefer at least six hours of sun each day, they'll bloom with less. Both varieties are compact and make great container plants.
Looking for a specific perennial? While availability may vary by store, your Home Depot Garden Center associate will be glad to help you find what you need or suggest an alternative.