Ideas & Inspiration
Plants for Hellstrip Gardening
You know the no man's land between the sidewalk and the street? It's the publicly owned space called the hellstrip, and it's ripe for planting a garden.
People call this space the hellstrip because this often neglected space weathers some of the most extreme conditions, such as foot and paw traffic, heat from the pavement, accidental tire marks and road salt in winter (for some parts of the country).
Before you jump in with planting, be sure your neighborhood allows hellstrip gardens and that your city, town or municipality enforces no restrictions. Steer clear of utilities and stick to plants less than 4 feet tall, or keep them trimmed for safety reasons.
While not technically a hellstrip, plantings on the homeowner's side of the sidewalk are subject to many of the same harsh conditions. The following recommendations apply to both sides of the sidewalk. Read on for suggestions to boost curb appeal in this unique space.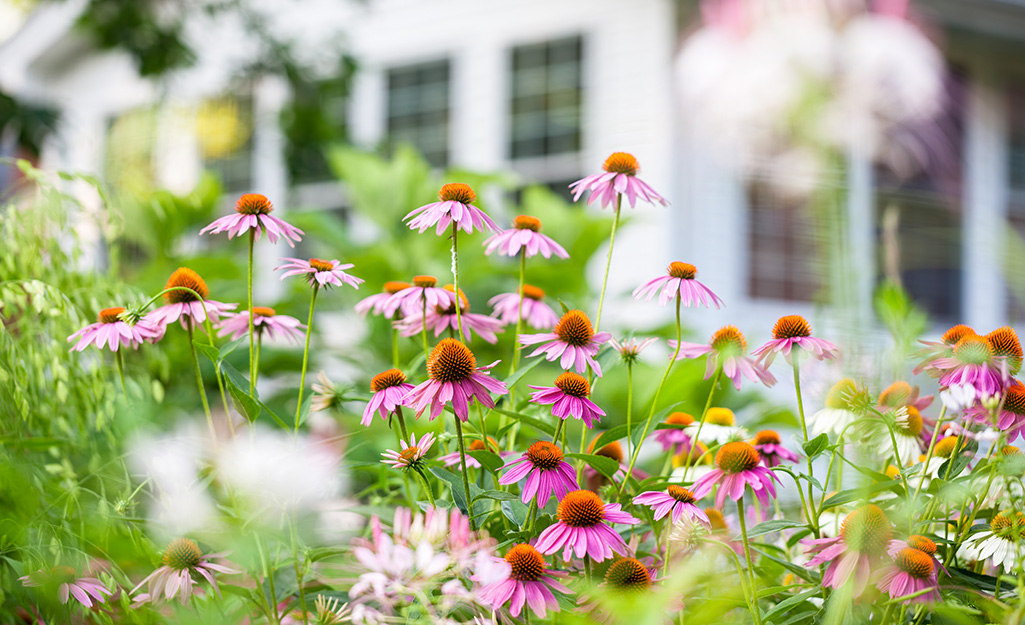 You can't have enough heat-loving coneflower (echinacea) in a garden. Not only is it colorful, it also works perfectly in your curbside creation because it feeds off the heat and keeps blooming strong even when the weather cools.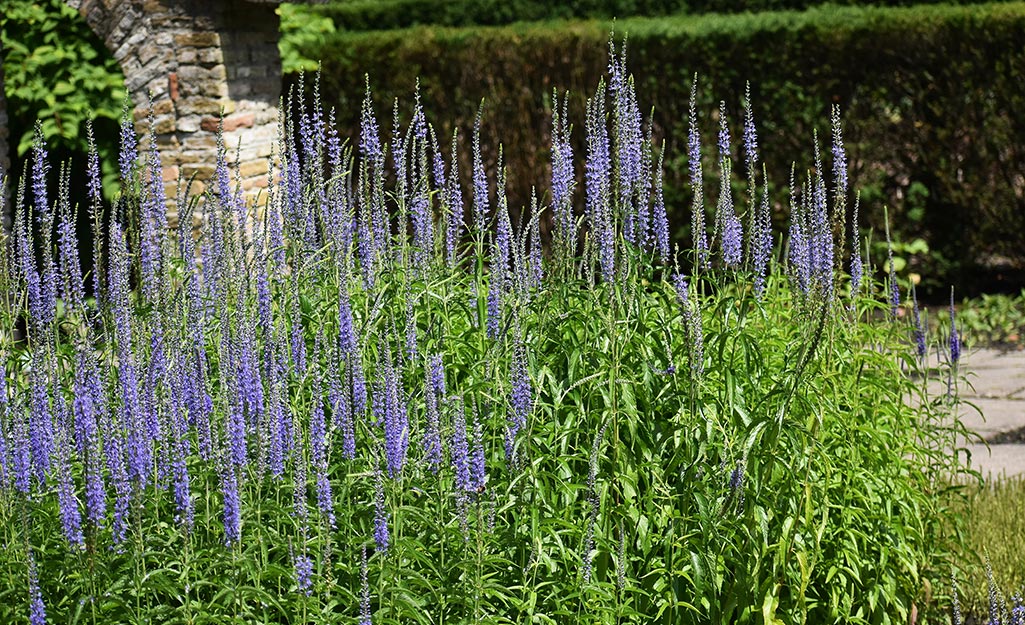 These purple spiked flowers add more dimension in your hellstrip garden. Veronica can take part shade if your hellstrip is only partly sunny. For contrast, arrange white marble chips or an organic mulch around your plants to help keep weeds down.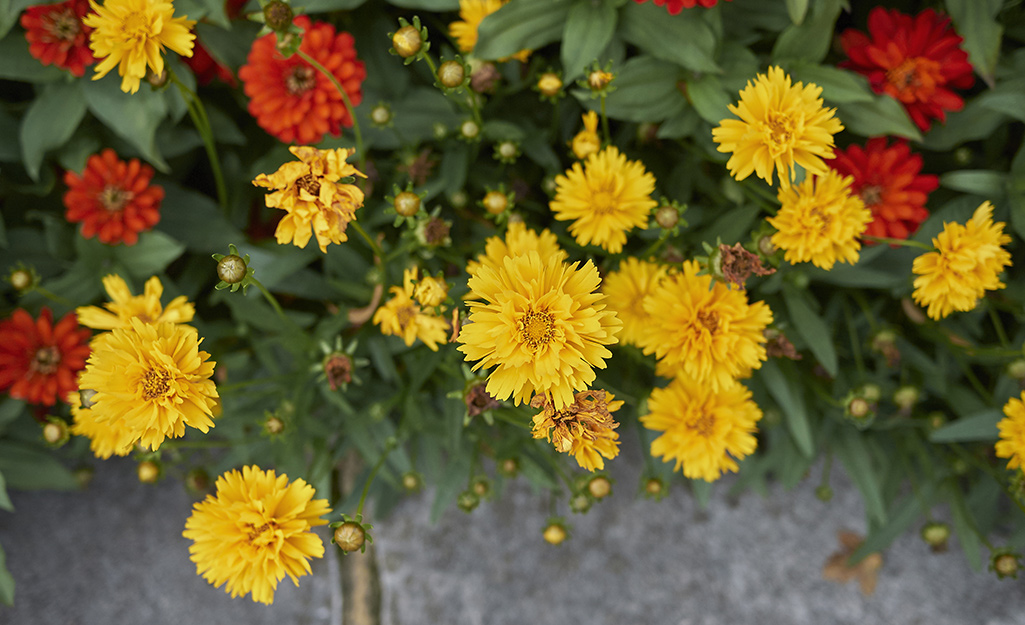 Also known as tickseed, these hardy flowers like to soak up the sun and can take dry spells. Try two-toned blooms for more color that lasts well into fall in your hellstrip garden.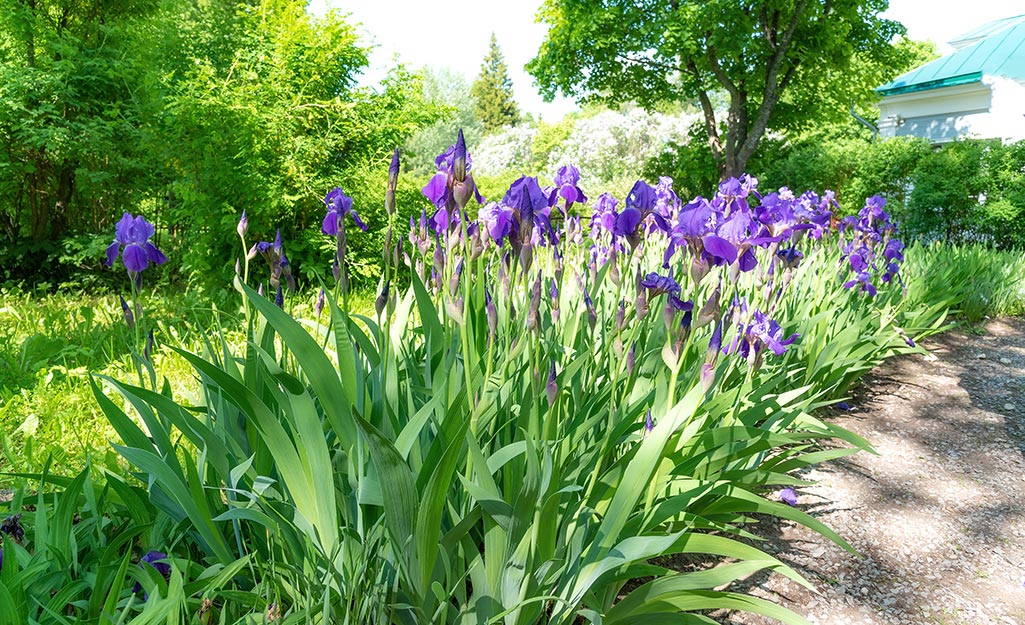 Hardy iris is a perfect flowering plant for a hellstrip garden. They spread easily, so the curbside garden is a fitting container. Place organic mulch or wood chips to help plants retain water during hot spells. If you need to thin out and divide your plants, give some to neighbors for their hellstrips.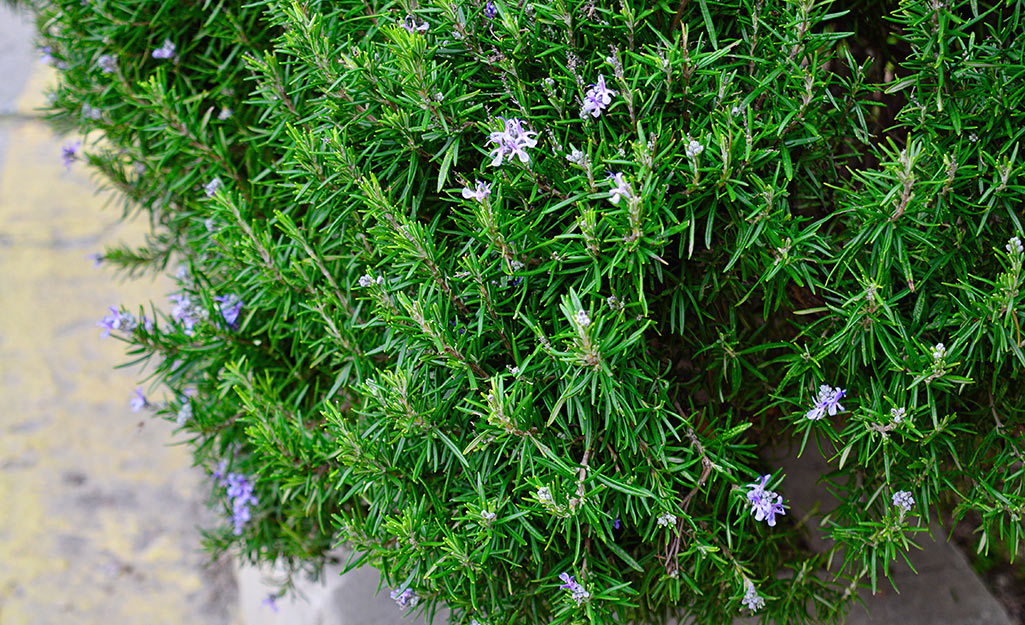 Pungent rosemary can survive some of the harshest conditions and thrives in hellstrip gardens. Plant around a mailbox or in the middle of a strip. It can also grow into a shrub. Couple your rosemary with blooms on this list and accent with other herbs such as creeping thyme, if desired.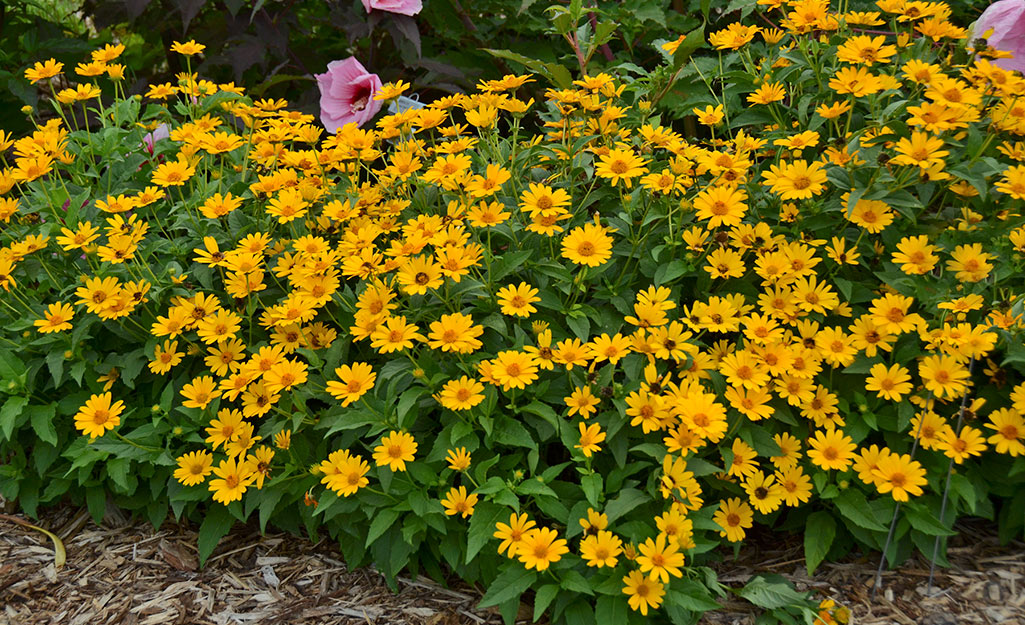 Sunflowers may seem unconventional for a hellstrip garden, but these work really well if you've got a mega-sunny location. These tall beauties can be paired with other blooms and shrubs for a filled out look. Annual sunflowers are fun and fulfilling, but keep an eye out for perennial sunflowers that grow as shrubs. Proven Winners' Tuscan Sun is a full-sun perennial that's winter hardy to zone 3, is drought tolerant and a pollinator magnet.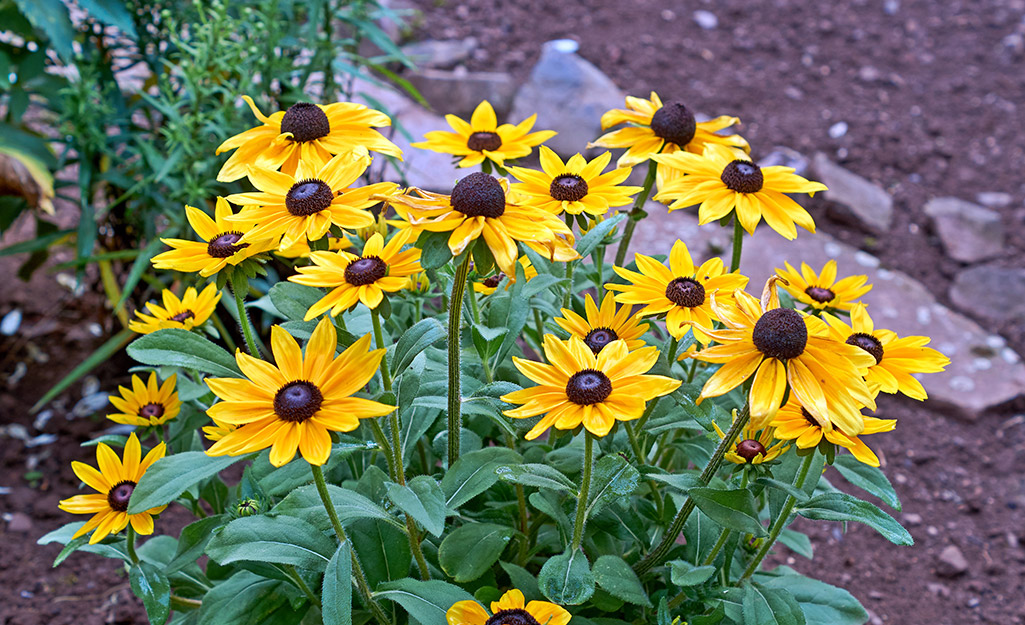 Try rudbeckia, commonly known as Black-Eyed Susans, a daisy-like perennial popular with bees and other pollinators that easily multiplies in your garden. These native perennials are easy to grow in full sun, performing well even in poor soil and dry conditions. Plant these low-maintenance beauties in masses as a border.
Hellstrip is a funny name for a gardener's headache, the desolate strip of grass (or not) between the sidewalk and the street. This harsh micro climate can be full sun or full shade and at the mercy of passing vehicles. Study up on the plants proven to handle this environment and build a hellstrip that's heavenly.