Ideas & Inspiration
Prep Your Garden for Edibles Now
If you love the taste of fresh vegetables, herbs and fruit from your own garden, it's time to prep your garden space for edibles.
You'll need to do a little bit of front-end planning and preparing, so when the timing is just right for planting, you'll have your garden space ready to go. In some warmer regions, you're ready to start your cool-season gardens outdoors. In colder regions, you're only starting seeds indoors.
No matter where you live, it's easy to plan and prepare your edible gardens for the upcoming season so planting will come easy. Learn how to prep your garden for edibles with these three simple steps.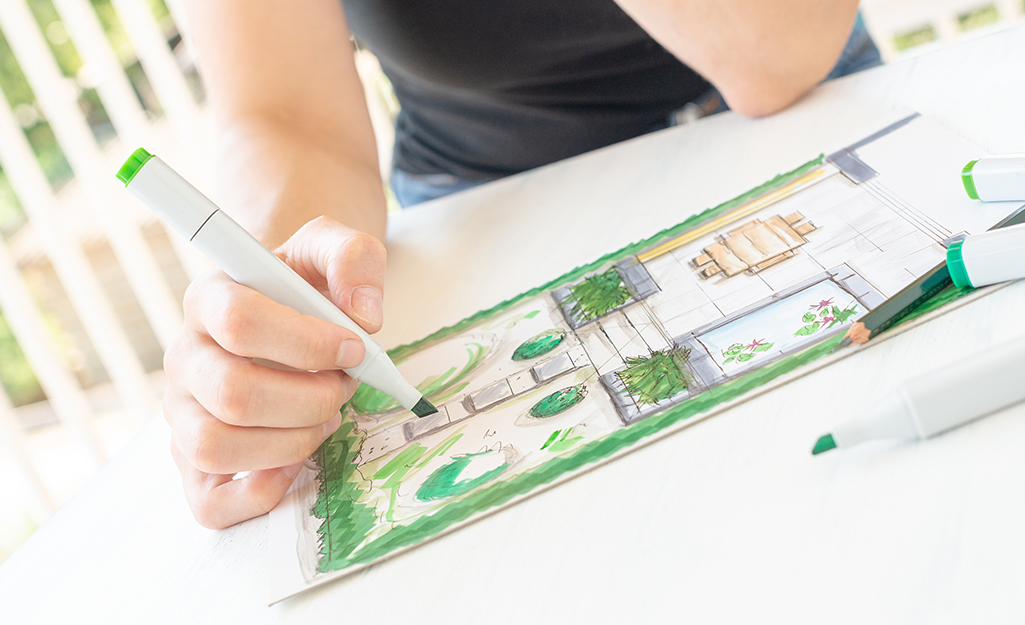 Know where the sun hits. To plan your garden for edibles, first know where the sun hits in spring and summer. Most edibles need at least six hours of sunlight. Also investigate shade areas, since some edibles can take or prefer shady afternoons, such as blueberries, peas, beets, chives, mint and salad greens.
Placement is key. Use graph paper and sketch out a plan. When planning your garden, consider seasonal temperatures and weather patterns, such as wind or strong storms. Edibles grow best when sheltered from strong wind. Consider placing them near a fence, hedge or other structure that can shield them. Also pay close attention to cool vs. warm-season vegetables, herbs and fruits and plant according to season.
Consider size. Because some edibles need plenty of space to branch out, research your plants before they go into the ground. Remember that tomatoes need plenty of space to grow. Pineapple sage, a perennial herb in Southern regions, needs about 3 feet around each plant as it spreads out. For small-space gardeners, look for compact varieties of veggies and herbs.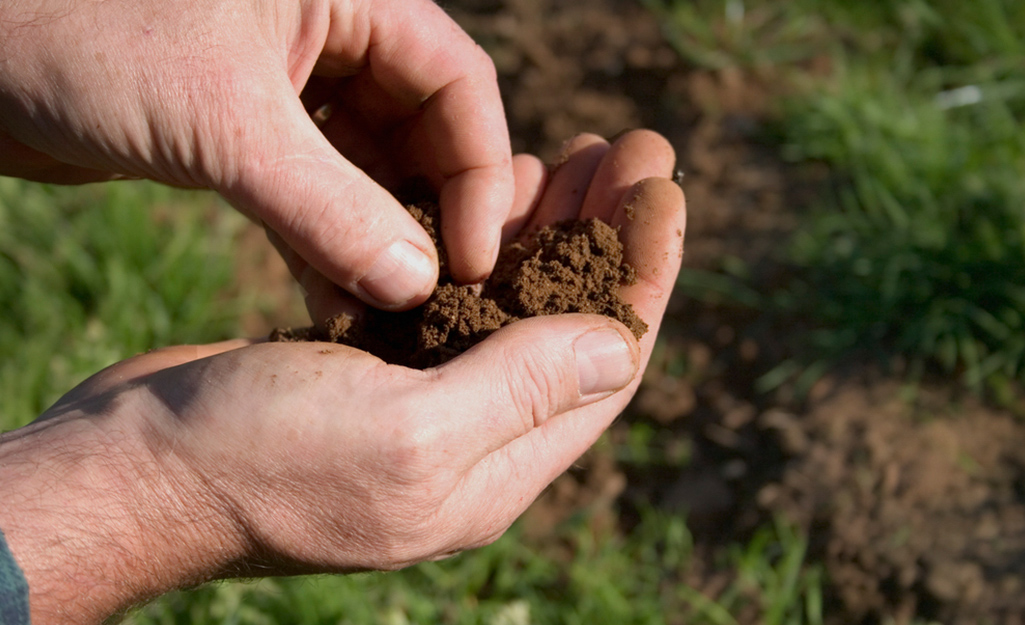 Perform a soil test. Get a soil test kit or send a sample to your local Cooperative Extension Service and amend your soil according to the results.
Prepare your soil. If you haven't already amended your soil, loosen the soil by digging or tilling 6 to 8 inches deep with a garden fork. Mix in compost and other organic amendments to give your soil a nutrient boost and a solid start for the growing season. Read this primer on soil to learn more about the types available.
Build ahead. If you're using new raised garden beds, now is a great time to build them and fill with organic raised bed soil so everything is in place for the upcoming season.
Clean up. Clean up and tidy your garden, raised garden beds, containers and window boxes. Wear protective gardening gloves and use the appropriate garden tools, such as a garden rake or pruning shears, to clear away any leftover plant material from last year.
Watch your step. When working in your garden beds, be careful while the ground is soggy or icy. Walking around in those conditions will compact the soil, making it difficult for plant roots to penetrate. Meanwhile, digging will leave clods of dirt you'll struggle to break apart if you're cleaning your garden bed.
Uncover your plants. If your existing cold-season veggies have plant covers, check underneath and look for new buds or shoots. Those are signs to remove the plant covers.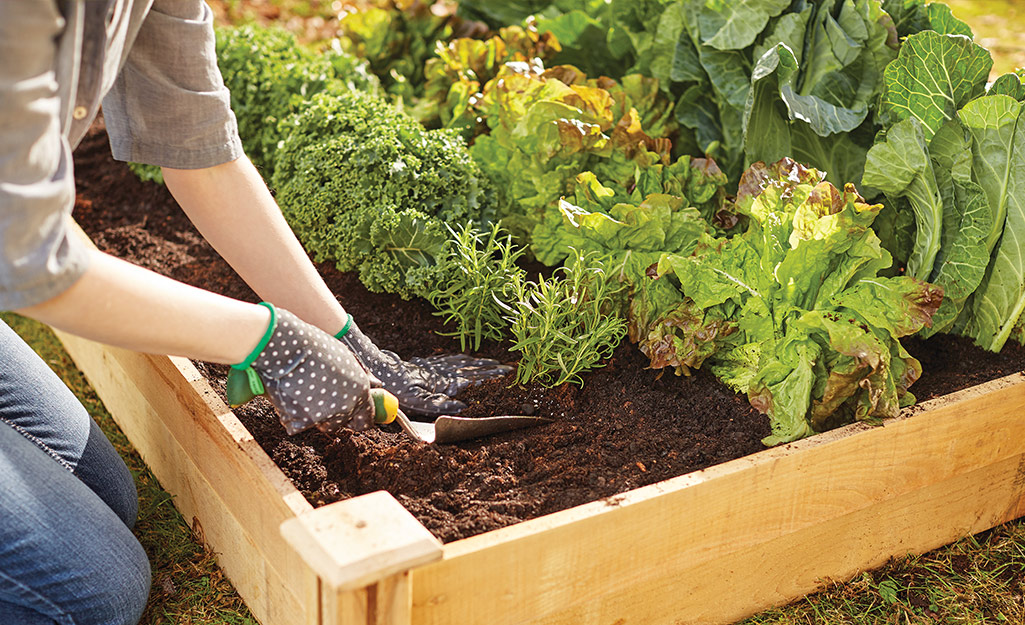 Start seeds indoors. Plan to start your vegetable seeds indoors. Check the "days to germinate" and add the "days to maturity." Working with your area's last frost date, use this sum and count backward to get the ideal date to begin planting seeds. Use this additional vegetable seed-starting information and the frost chart on this page as a guide.
Know when to plant seedlings. Planting seedlings is also like a formula. In certain areas of the country, you're almost ready to plant your edibles, while others may still be covered in snow. As stated above, check the frost chart to know when it's ideal to plant specific edibles you plan for your garden. Just be sure your plan calls for spreading out your planting schedule so that you have crops maturing at different intervals all season long.
Get ready with a cover. Invest in a plant cover or keep a cold frame handy to avoid plant damage in case of an unexpected frost when you get to the planting phase. You could make a cover using a milk jug with the bottom cut out. Just make sure to remove covers during the day. A large or portable greenhouse is another option if you're starting lots of edibles at once and have the space.
Stock up on mulch. When the weather is right, you'll want to have mulch on hand after you plant your seedlings. Mulch helps control weed growth and retain moisture. In weather extremes, mulch will help safeguard your plants from conditions ranging from cold weather and frost to blistering heat.
Investigate watering devices. Because you'll want to keep plants and soil moist, begin the season the right way. Check out the latest in watering devices, such as hose timers, hose connectors, soaker hoses, drip irrigation and irrigation systems.
Learn about essential spring garden projects with lawn prep and preparing your garden for flowers. Another source of information: learn about gardening in the off-season.