Ideas & Inspiration
Recipe: Make Paella with Seafood, Sausage and Chicken
Homemade paella is a simple one-dish meal that can feed a crowd, making it perfect for a tailgate or any get-together. The combination of rice, vegetables and protein makes it as satisfying as it is impressive.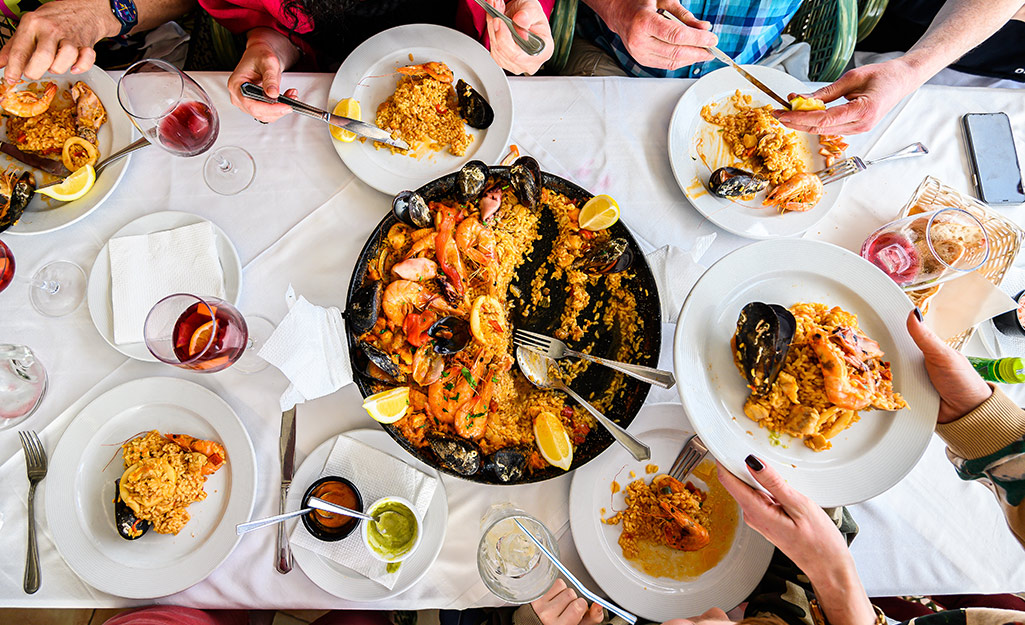 The special ingredient in paella is saffron threads, which gives this dish an exotic twist. Versatile paella can be made with shrimp, crawfish, clams, lobster or just about any freshwater or ocean seafood. You can also include chicken or sausage. Feel free to make substitutes, such as turkey sausage instead of pork sausage.
From your garden, pick red, green and yellow peppers, tomatoes and parsley to add fresh flavor to your paella recipe.
This recipe calls for cooking ingredients separately. Make sure you have several bowls and a plate ready to handle the cooked ingredients before you add them back to your paella pan.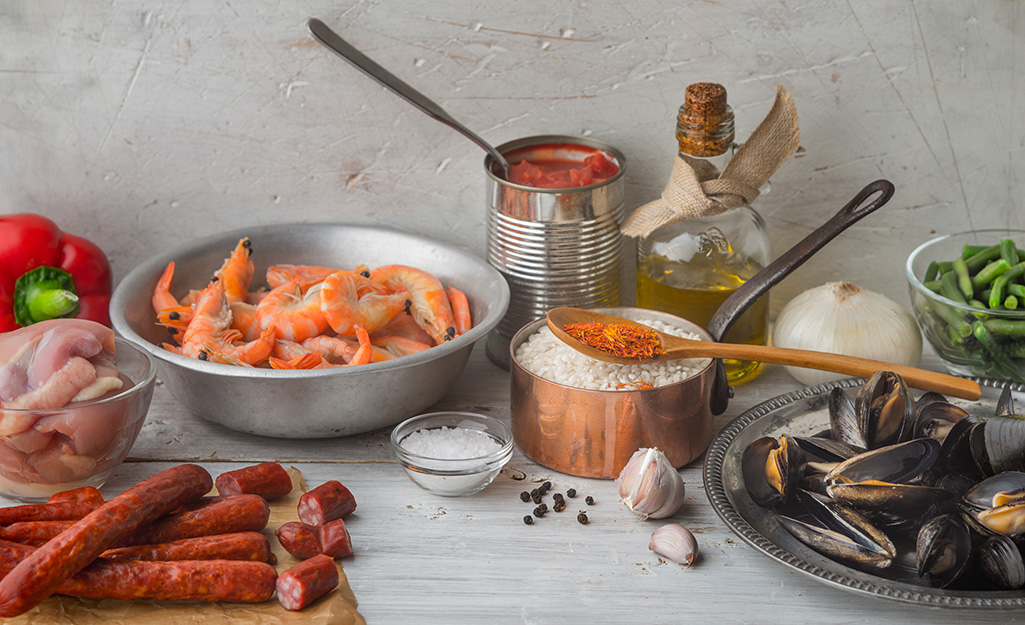 Yield: 8 to 10 servings
6 tablespoons olive oil
1 red bell pepper, cut in long strips
1 green bell pepper, cut in long strips
1 yellow bell pepper, cut in long strips
1/4 pound shrimp, deveined, peeled (Optional: crawfish, clams, lobster)
1 pound chicken thighs (Optional: select drumsticks or breasts if preferred)
Salt and pepper to taste
1 medium onion, sliced
1/2 pound ground sausage
1 cup of frozen peas
5 cloves of garlic, minced
Pinch of saffron threads soaked in a tablespoon of water
1 teaspoon of turmeric
1 teaspoon of red pepper flakes
3 cups arborio rice
6 cups of chicken broth
1 cup fresh or canned tomatoes, chopped
1 large lemon, cut into wedges
Chopped parsley to garnish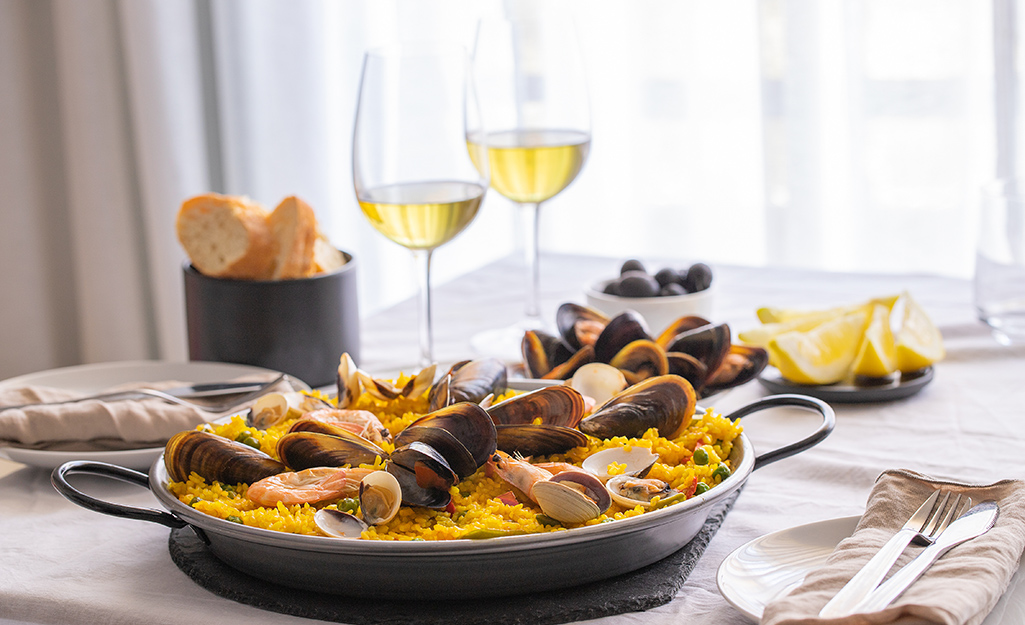 Preheat oven to 350 degrees Fahrenheit.
On your stovetop, add 3 tablespoons of olive oil to a heated (and oven-safe) paella pan on medium heat.
Sauté slices of red, green and yellow bell peppers for 3 to 5 minutes. Remove and set aside.
In the same paella pan (add more olive oil if needed), pan sear the shrimp for 2 minutes on each side. Remove and set aside.
In the same pan, brown the chicken for about 3 minutes on each side. Add salt and pepper to taste on each side. When done, remove and set aside.
Continue cooking in the paella pan. Add sliced onion and sauté until clear. Add sausage, peas and garlic. Cook all ingredients for 5 to 7 minutes. Remove and set aside.
In the same heated paella pan, add 3 tablespoons of olive oil and 3 cups of arborio rice. Stir in saffron threads, turmeric and red pepper flakes. Let rice brown, stirring occasionally.
When rice is browned, stir in half of the chicken broth, or about 3 cups. Let the rice absorb the chicken broth for 5 to 7 minutes.
Add chopped tomatoes to the mixture and stir until combined.
Pour in the remaining 3 cups and let it absorb for another 3 to 5 minutes as you stir all ingredients together. You can also substitute a cup of broth for a cup of white wine.
Remove from heat and begin adding your ingredients back into the pan. Start with the chicken. Strategically place around the paella pan. Do the same with the shrimp and the sausage.
Next, add the onions and decorate the top of your paella with the strips of colorful peppers (in a pattern, if desired).
Place your oven-safe paella pan in the preheated oven. Cover with lid or foil. Cook for about 25 to 30 minutes until all the liquid evaporates.
Garnish with parsley and lemon wedges and enjoy!
Paella is a versatile, colorful, flavorful dish. It's festive and filling and is always a crowd-pleaser for any celebration or gathering.