Ideas & Inspiration
Red Fall Flowers for Your Garden
Colorful flowers aren't just for spring. You can also create drama in the garden in fall, especially with splashy shades of red.
As the weather begins to transition, bring in eye-catching and easygoing red flowers to spice up your home's curb appeal.
Think planters teeming with scarlet hues, or window boxes filled with salsa-colored flowers. You could plant red flowers throughout your space that return year after year for time-saving scenes, or use bold crimson garden decor.
To get you thinking, check out these four popular choices for showy reds in the garden.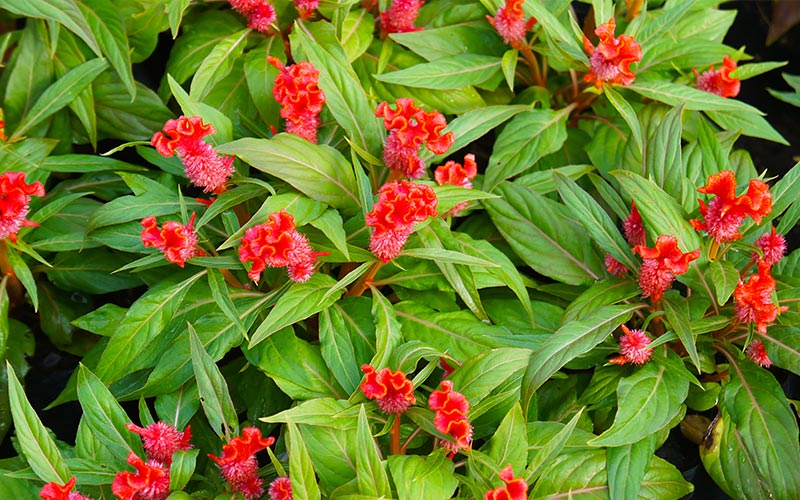 With a name like 'Dragon's Breath,' this variety of celosia will certainly get you fired up for fall. This dazzling annual is so low-maintenance, you can just about ignore it and blooms will continue to bring vibrant color into your garden. It's also drought-tolerant.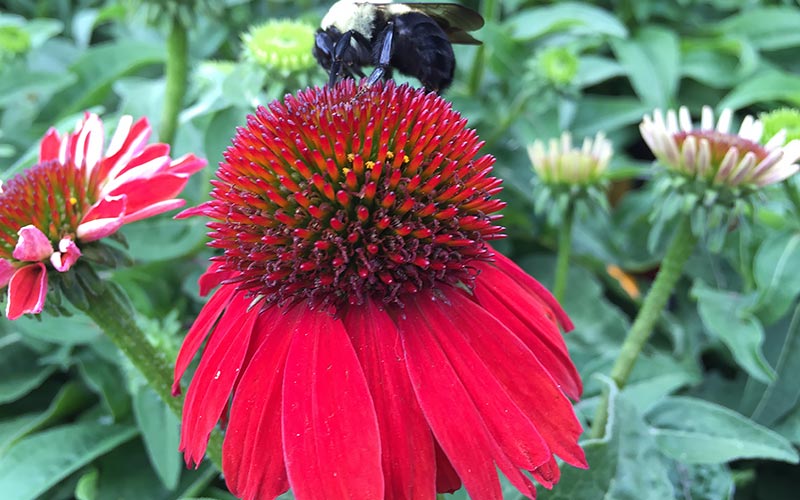 Like its name, 'Sombrero Salsa Red,' this echinacea will definitely stand out in your containers or window boxes. It's eye-popping color and velvety petals will even attract hungry butterflies. It's a showstopper to be sure and a must for any space because of its resilience to heat and drought.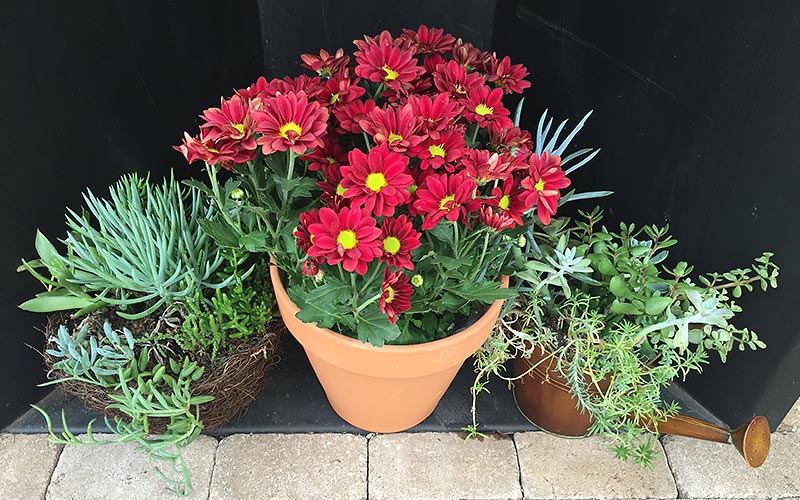 The moment the calendar leans toward fall in August, mums start showing up in stores. These are a perfect choice for bringing red into your space. With so many red color choices, why choose just one shade. Mums look as stunning on the porch steps as they do in hanging baskets or other planters.
You can carry out your red theme with other accents, such as a red birdhouse or planters, too.
There are also red shrubs, such as burning bush and American cranberry bush. Plant them in fall.
How about a freshly painted red door? If you're the DIY sort, there's always a DIY planter ladder in red. Just add spilling greenery to mix things up.