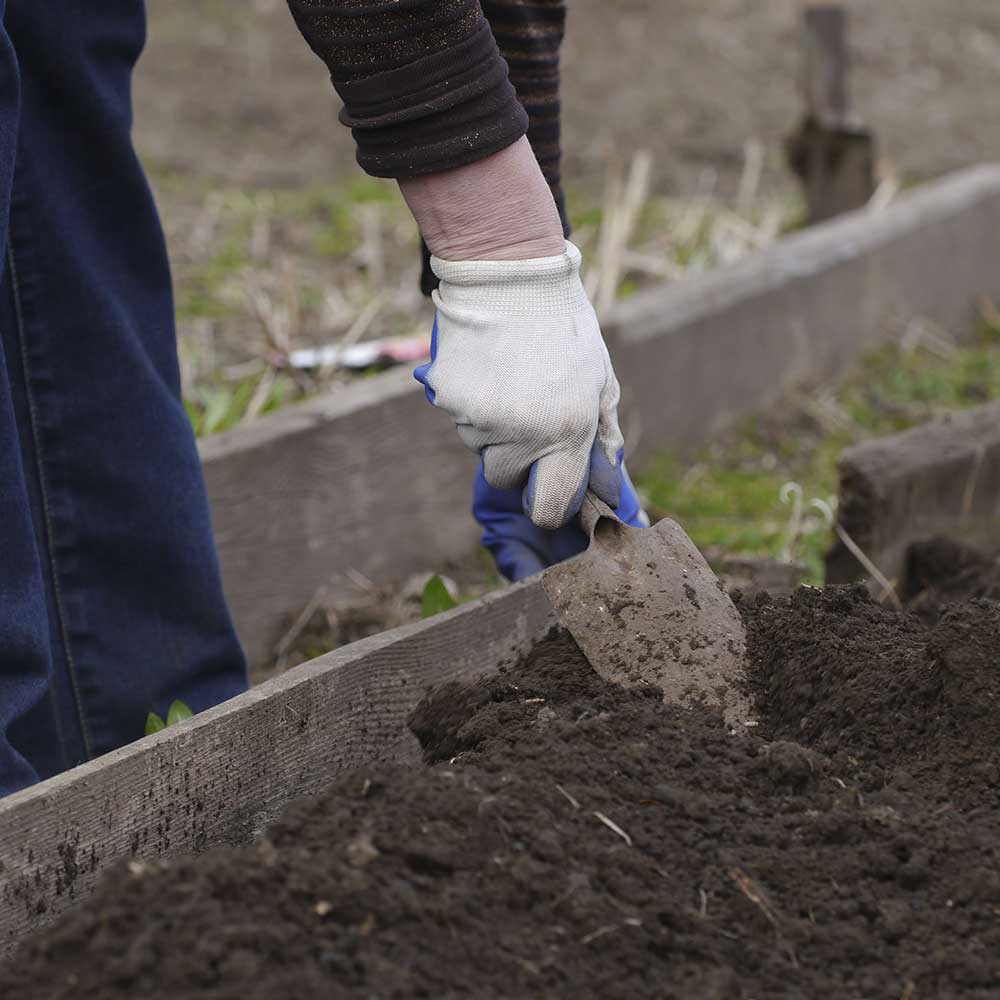 Each time one crop finishes and you plan to start a new one, seize the opportunity to improve your soil. Regularly adding organic matter such as compost efficiently controls moisture and nutrients. And the digging process aerates compacted soil.
Use these tips to transform worn-out and nutrient-deficient soil to refresh beds.
Bulk Up Beds Between Plantings:
Drench the bed with water the day before to make digging easier.
Loosen the soil with a digging fork, pull weeds, and rake up old mulch and compost.
Spread a 2 inch layer of light-textured compost such as yard waste, peat moss or humus over the bed. When comparing bagged products, look for a light-textured compost made from leaves and shredded wood. The goal is to boost the soil's organic content with a fluffy, high-fiber soil amendment.
Roughly mix in the compost.
Dig in a balanced organic fertilizer. Follow directions for each type of crop and for how much to apply. Keep in mind that long-lived vegetables like tomatoes need more fertilizer than fast-growing leafy greens.
Rake the surface into a slightly raised bed with a flat top. If you are not ready to plant, mulch with grass clippings, newspaper or cardboard to keep it in pristine condition.
Whether you need the right planters, seeds or potting soil, The Home Depot delivers online orders when and where you need them.