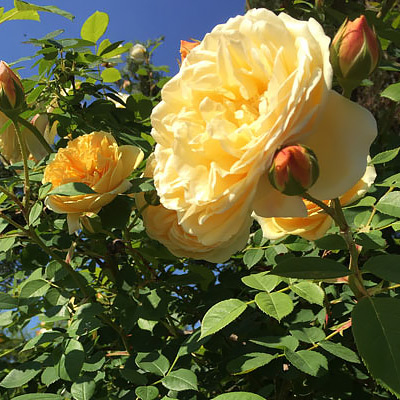 Looking for roses to plant or trellis in the garden or a container? We'll help you find the right rose for you, whether you want low-maintenance or don't mind a bit of pruning.
So break out your rose gloves and check out these beauties for your garden.
Climbing Roses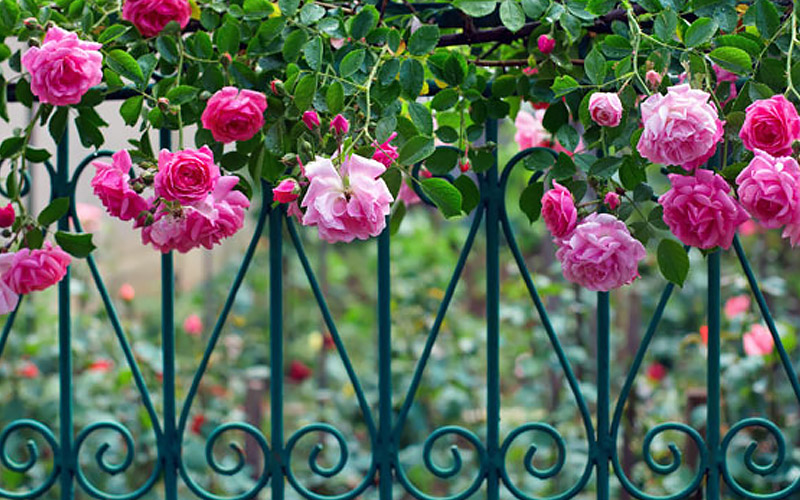 Get an arbor, fence or trellis for this rose. Climbing roses love to meander anywhere from 8 to 20 feet. As they continue to grow, monitor their progress and use rose ties to stabilize new growth and point the climbing in the preferred direction. You can even try them out on a large mailbox.
Floribunda Roses
Floribunda roses remain compact as they grow, reaching a max height of 2 to 6 feet. These roses are bred by crossing polyantha roses and hybrid teas, so they have the same range of colors and bloom structure as hybrid teas, but with multiple blooms on each branch instead of just one. Grandiflora roses are a larger version of the floribunda rose bushes.
Shrub Roses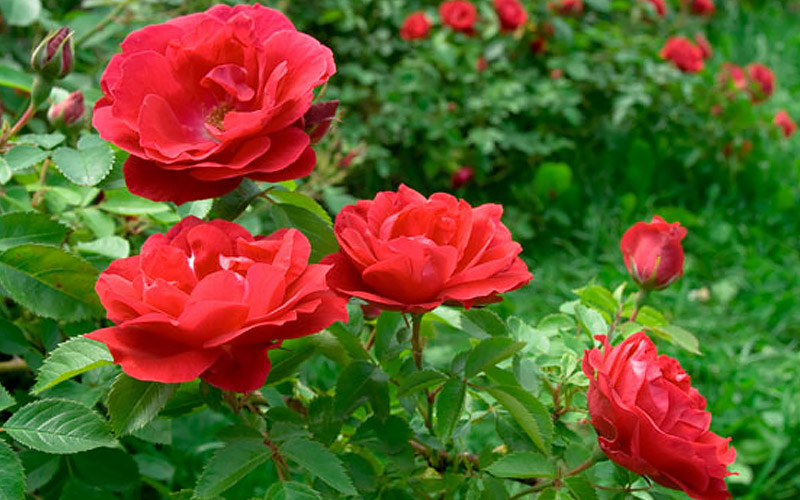 While many types of shrub roses exist, the most popular is the Knock Out collection. Shrub roses are among the hardiest variety of roses and come in reds, pinks, white, yellows, and some even feature a double bloom. They are hybridized to withstand diseases and pests, and don't typically carry a fragrance.
Mini Roses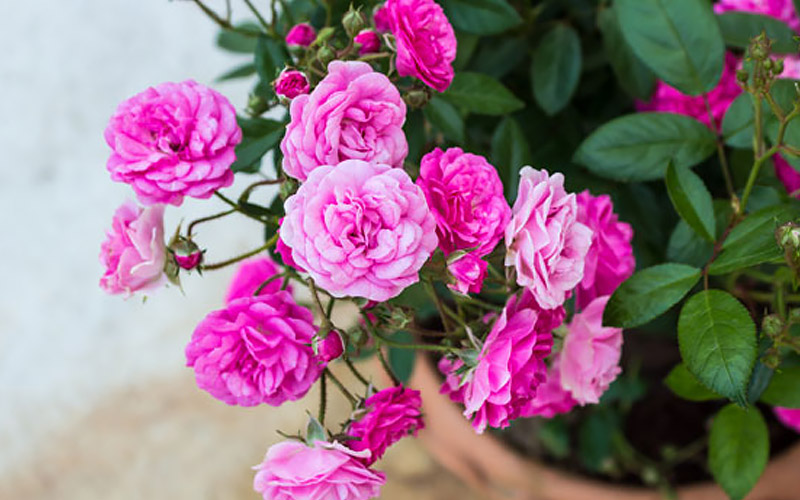 Miniature roses generally stay under 2 feet and thrive in containers, edging and low hedges. These roses are delicate due to their stature, so always display them prominently so they won't accidentally be pruned with other plants.
Hybrid Tea Roses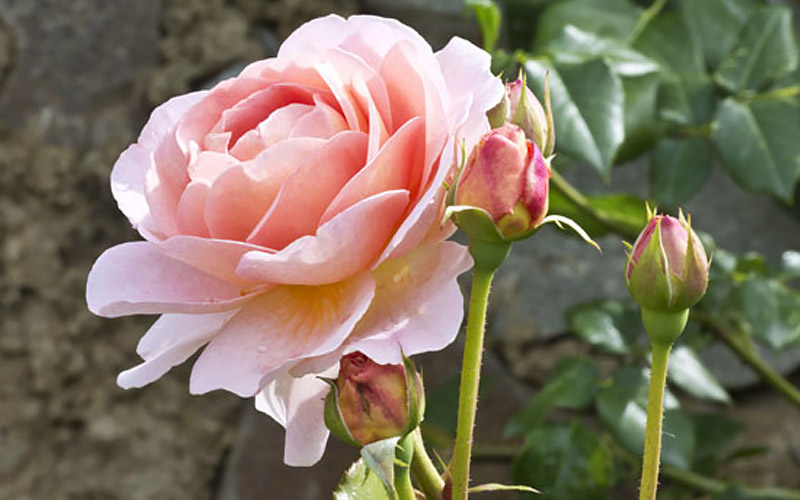 These smallish roses grow tall with minimum foliage and come with an abundance of perfume and brilliant colors. Hybrid teas are usually the type of roses most see in arrangements, and will thrive in vases for several days after being cut. After planting these roses in your garden, follow a strict spray fertilization program using rose-specific products to help these blooms grow into their full potential.
Explore More on homedepot.com