Even if you have a modest living room, you can still make it a cozy and visually interesting place to spend time. People with small living rooms frequently seek ways to open up their space so it looks bigger and feels less restricted.
These small living room ideas call on creative approaches to interior design that can have a major impact without a lot of floor space.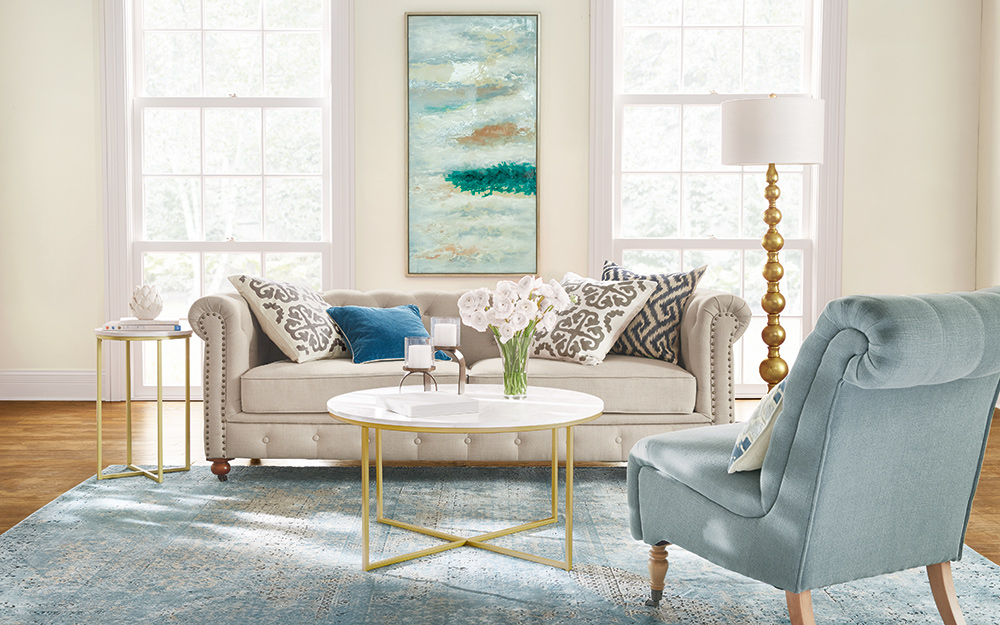 Providing as much light as possible will make a small living room bright and airy, so avoid dark curtains and let in as much natural light shine as possible.
Ensure a balance of light with equal illumination in all corners of the room.
Skylights can bring in natural light when the windows are limited.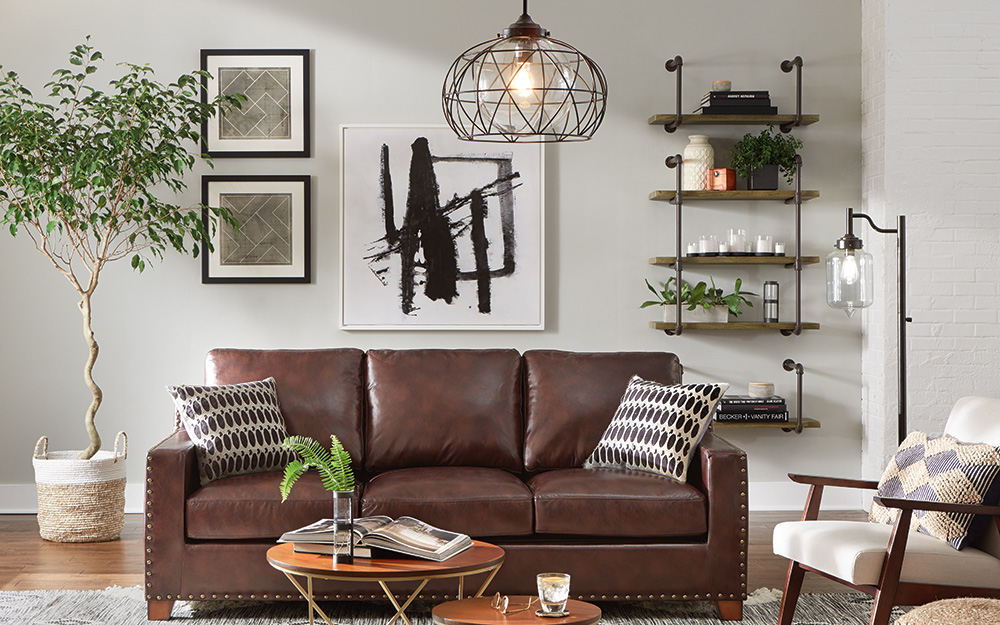 Instead of floor or table lamps that take up precious real estate, use sconces, a ceiling light fixture or wall- or shelf-mounted lamps as well as other kinds of hanging lamps.
Hang the television from the wall and know that wall-mounted fireplaces are increasingly common.
Tip: Hanging hammock chairs add seating while taking up less floor space.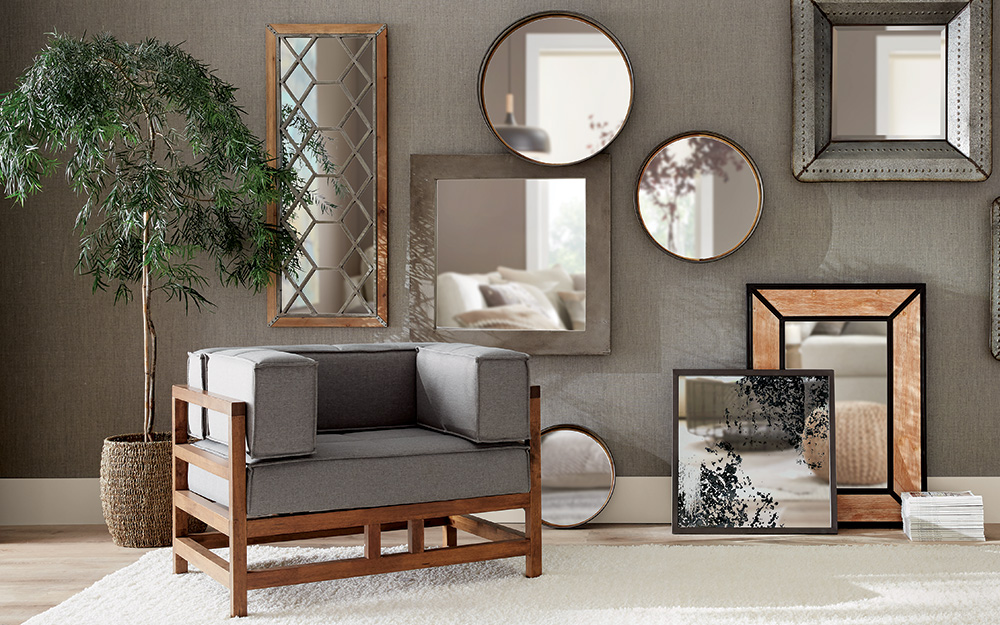 One of the best-known methods to make a living area look bigger is by freely using mirrors, which amplify the available light while creating the impression of more space. Wall mirrors and even mirrored tile provide excellent decoration.
You can also consider mirrored furniture such as chests and coffee tables.
Tip: Glass furniture pieces lack reflective surfaces but have a similar effect.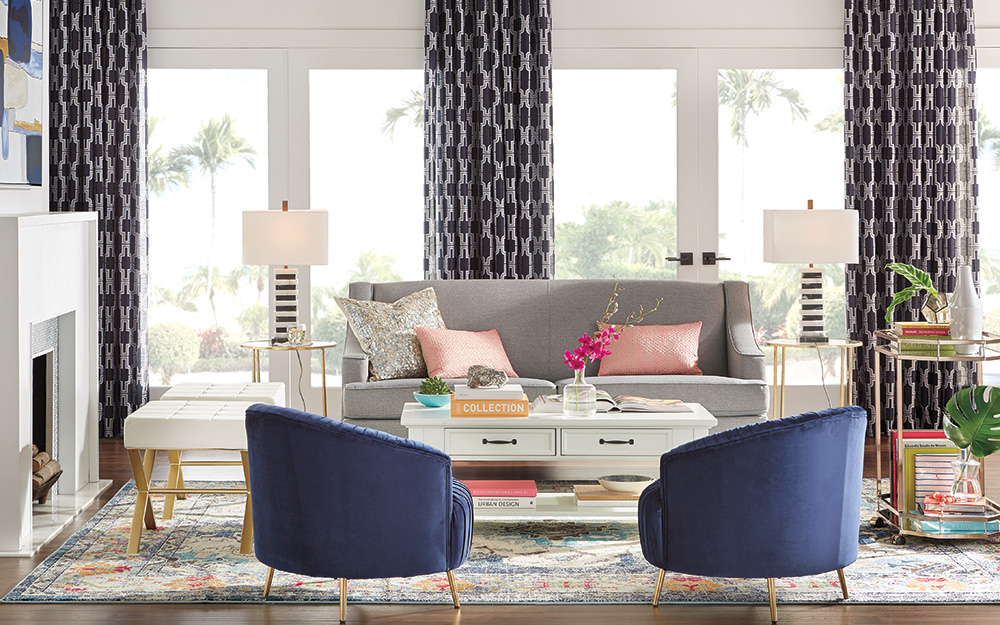 Tip: Hang curtains above window line, closer to the ceiling.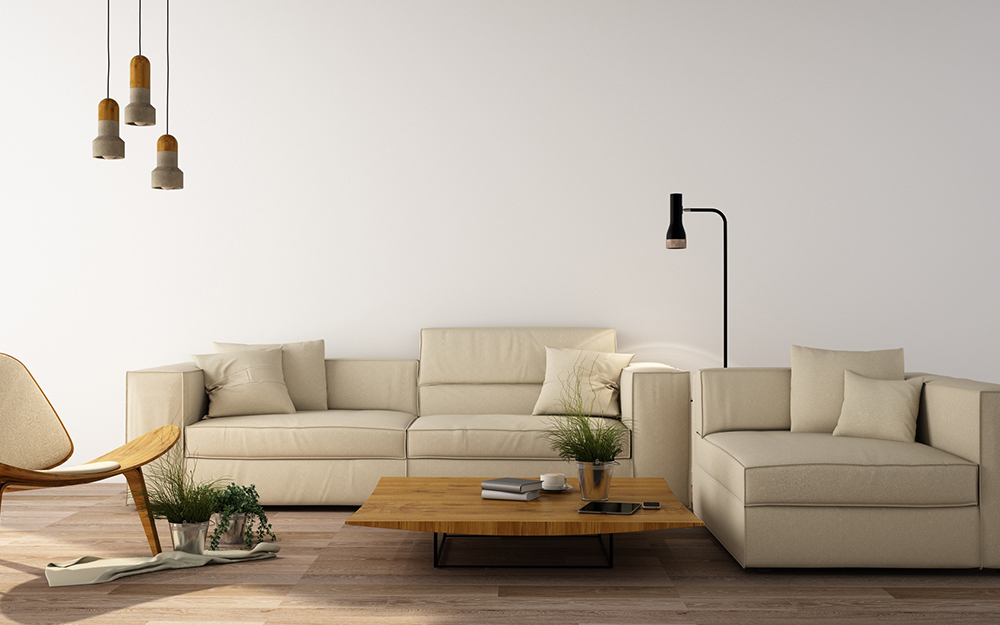 Similarly, chairs, sofas, coffee tables and other pieces that are lower to the floor than standard also create the effect of tall ceilings and greater spaciousness. Just make sure you're comfortable with the seating before committing.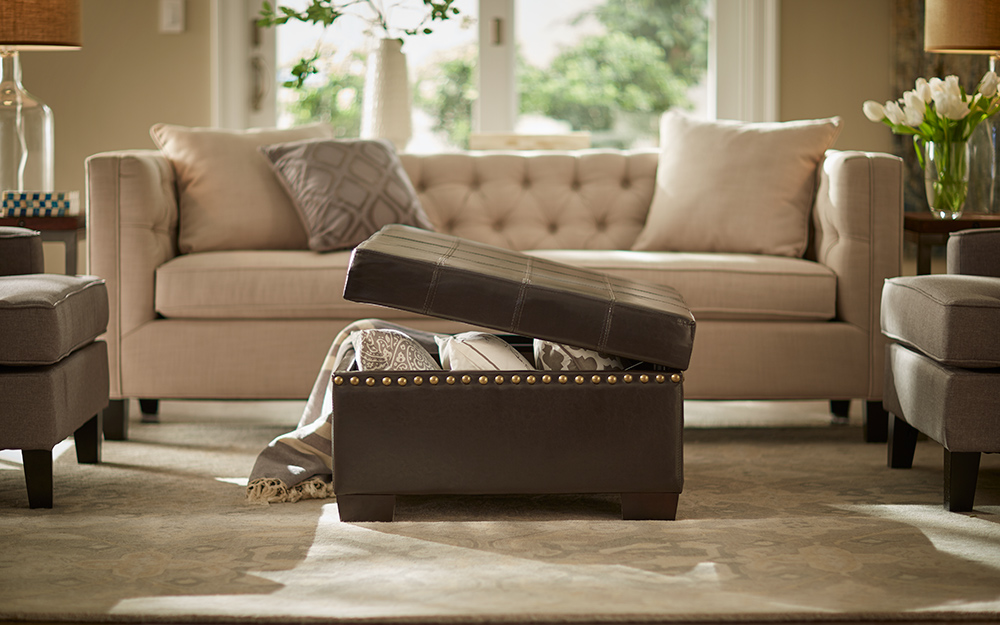 Choose living room furniture designed to have more than one function, such as a sofa that has built-in storage space, a coffee table that makes a comfortable dining surface or a trunk or ottoman that serves as extra seating or storage.
Similarly, folding chairs and dining tables with extensions can conserve space or be put away when not in use.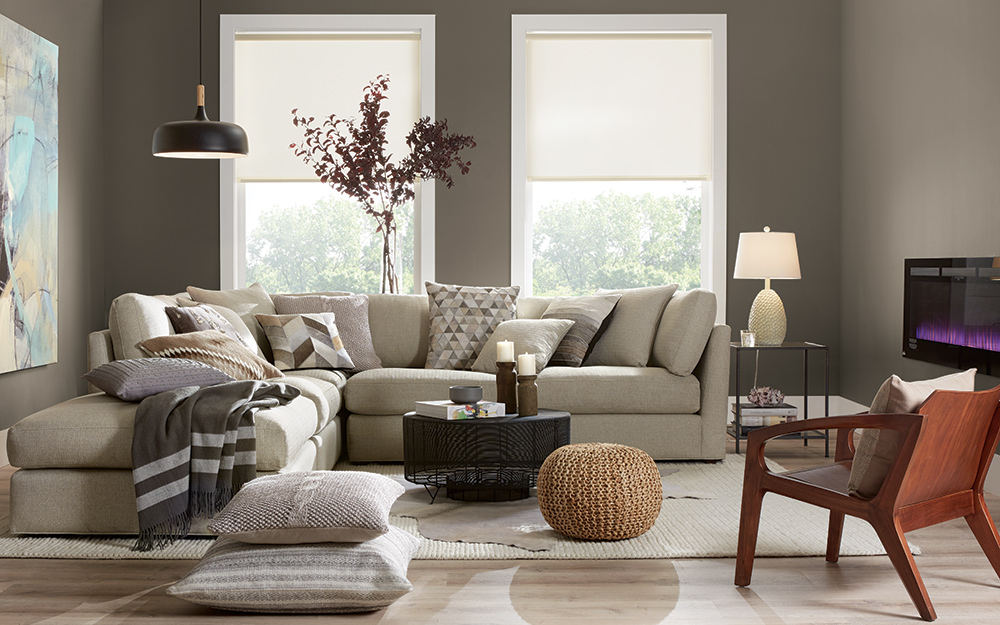 Embrace the compact space by emphasizing a close-up, cozy seating area with sectionals and plush throw pillows. The more children in the house, the more practical this may be for family time.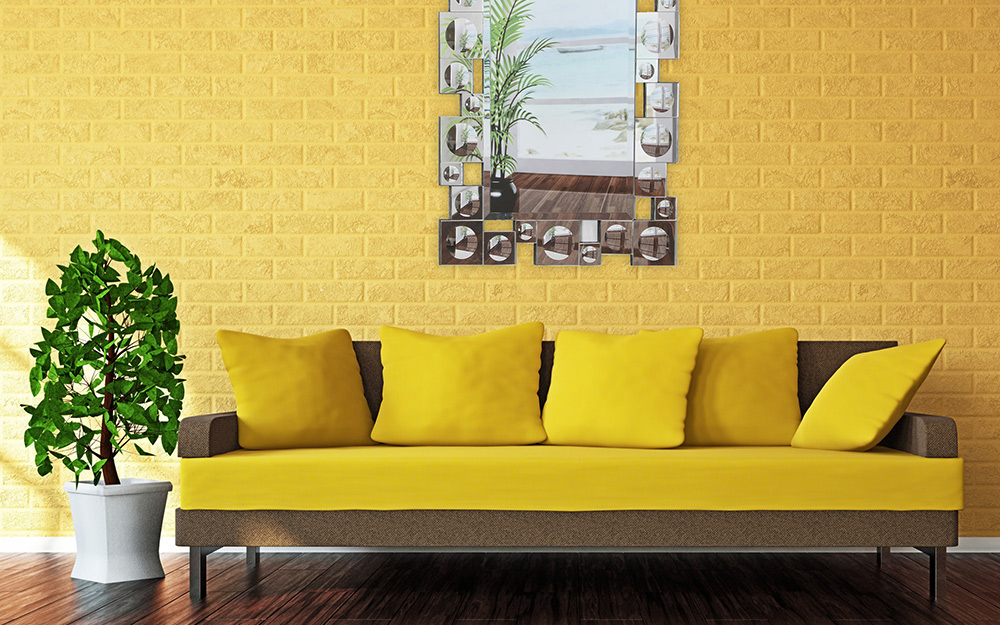 Decorating with a bold color palette or patterns on your carpeting, walls and furniture, can make a memorable statement, such as a monochromatic color scheme on the walls and furnishings.
White paint or light colors maximize illumination and convey an airy interior.
Stripes provide a classic means of drawing the eye up.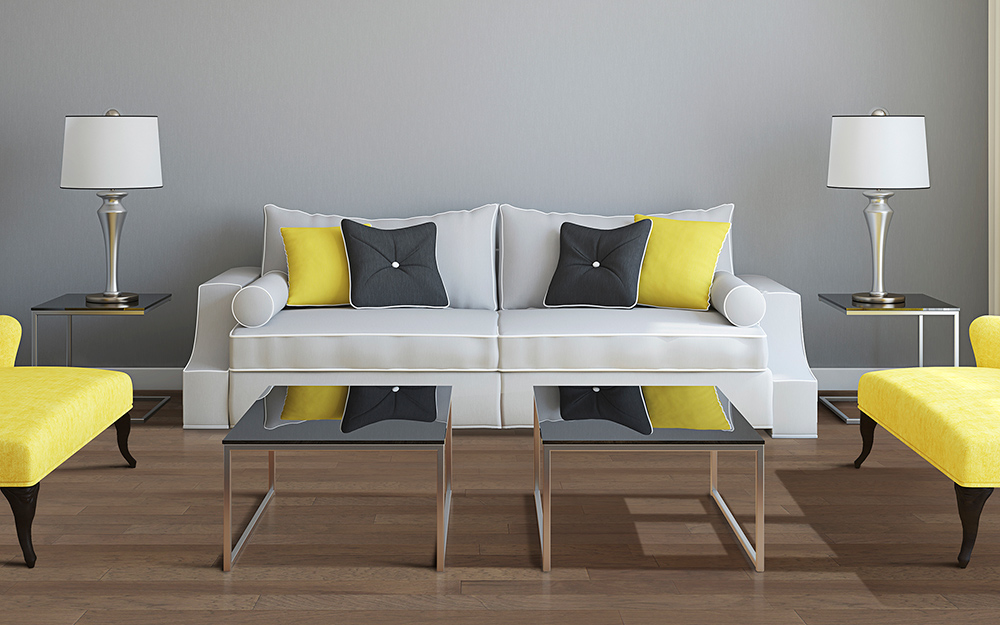 Avoid a cluttered look with a minimal design, including smaller decor with clean lines instead of ornate furnishings, to keep your limited space from seeming cramped or busy.
Consider armless accent chairs and avoid ones with unnecessarily tall backrests, and opt for loveseats instead of sofas.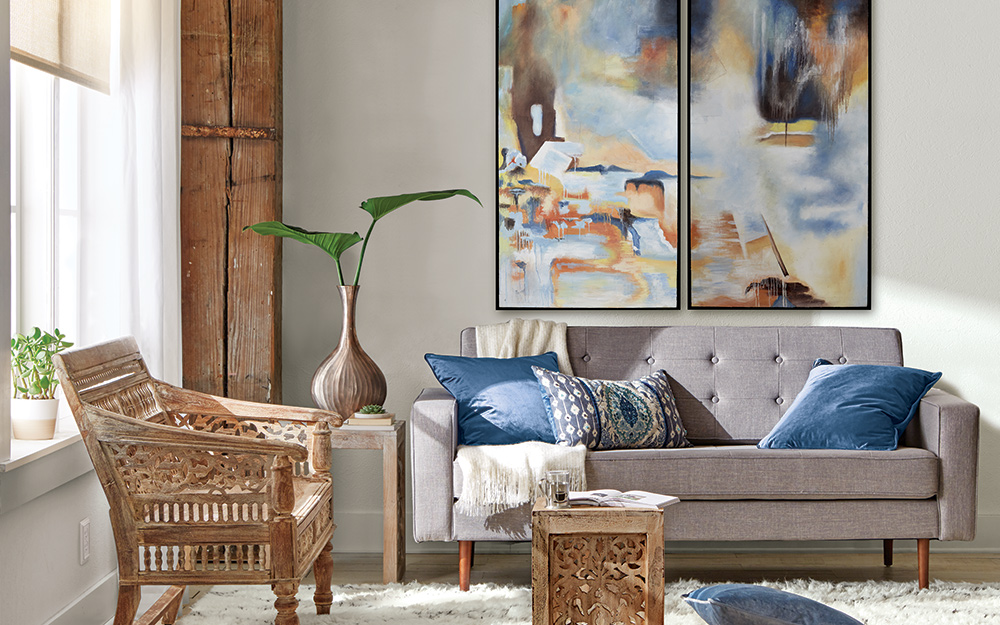 Some interior designers buck the conventional wisdom by using a large, dramatic piece of furniture as a theatrical focal point, including chandeliers, artwork or a large armchair. Your family size may dictate how much seating you need.
A small living room interior sometimes calls for trying big decorating ideas. Make the most of your square footage whether you're entertaining guests or enjoying some quiet quality time.