Ideas & Inspiration
South Florida Perennial Flowers to Plant
Beautiful, dependable perennials come back in our gardens year after year. Choose plants that bloom at different times and combine them with bulbs, annuals, and flowering shrubs. With a little planning, you can have a flower show that's nearly nonstop.
Use the list below to find plants that can take the heat and humidity in your South Florida garden. Selections and availability may vary by store.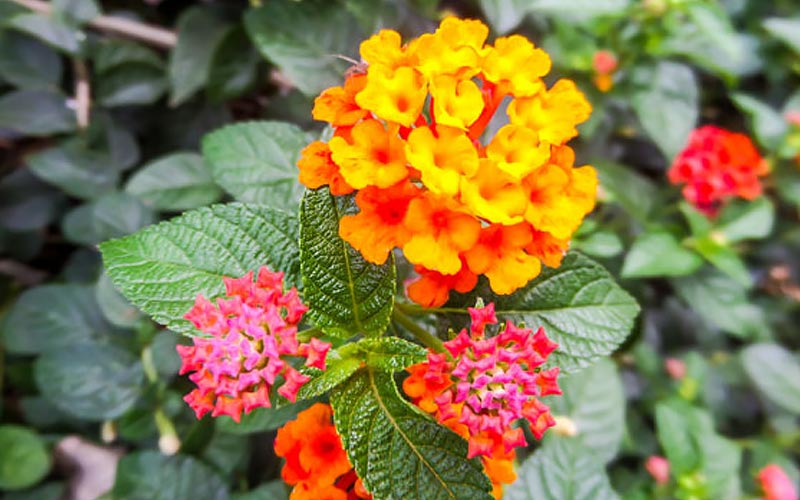 Salt-tolerant lantanas are a great choice for gardeners who live near the shore. Depending on the variety, you can grow lantana as specimen plants, groundcovers, and border shrubs, or use them in window boxes and hanging baskets. Try lantana in a butterfly island bed to draw colorful winged visitors. You can find the flowers in white, pink, red, yellow, orange, purple or multicolors.
Like Cuban gold duranta, Persian shield is grown primarily for its stunning leaves, which are iridescent purple, silver, and green striped with dark green. In South Florida, the plants perform best when grown in partial to full shade. If rainfall is scarce, be sure to water them regularly.
Use this low-growing, tropical evergreen as a groundcover or accent plant. Mexican heather bears attractive green leaves and small purple, lavender, white, or pink flowers. Give the plants broken shade to help the foliage hold its color in hot weather. Otherwise, this butterfly-magnet is nearly carefree.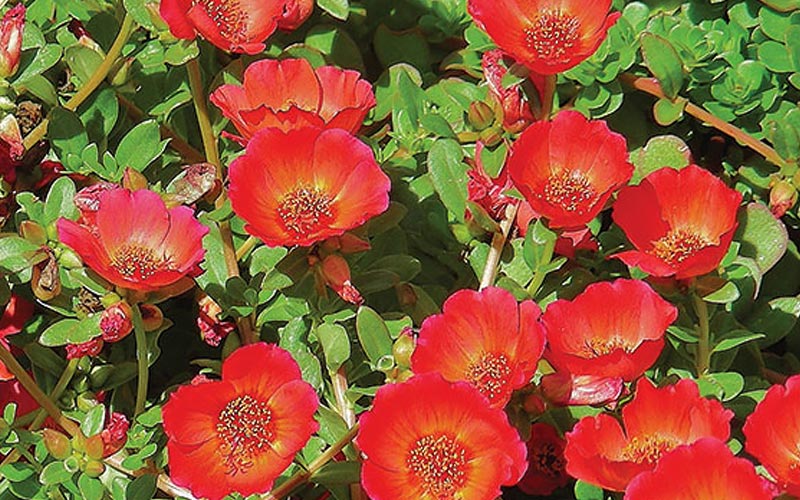 Purslane is another drought-tolerant succulent that thrives in almost any type of soil. These tender perennials spread easily and are practically carefree. (You may hear purslane referred to as portulaca; while they are related, the plants are not the same. Portulaca is a trailing annual also known as moss rose.)
Grown for their handsome, variegated foliage, flax lilies have strappy, dark green leaves striped with cream. You may hear this plant called "blueberry flax lily" for the non-edible, berry-like fruit that appears after its small flowers fade. Try this low-growing, salt-tolerant plant as a groundcover or border grass; it thrives in sun to partial shade.