Ideas & Inspiration
Stack Terra Cotta Pots for a Stylish DIY Christmas Tree
This holiday season, reach for terra cotta pots for a creative do-it-yourself Christmas tree that goes together in just a little more time than it takes paint to dry. How's that for quick and easy?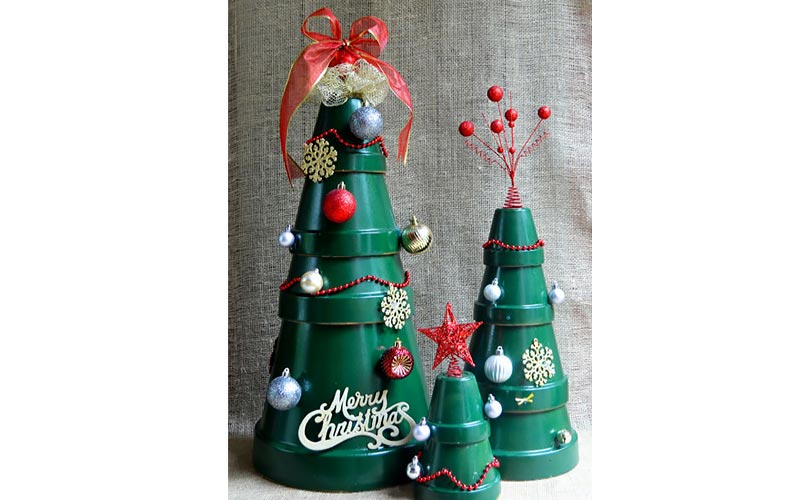 Decorate the trees with ornaments affixed with a glue gun or glue dots. Strings of LED lights would be a nice touch, too.
We crafted these in three sizes to show the versatility of this project. The largest one stands 2 feet, 3 inches high, and would be perfect on a porch. Use one of each size terra cotta pot: 14 inch, 10 inch, 8 inch and 4 inch.
The middle size is 18 inches tall and is made from one of each size pot: 10 inch, 8 inch, 6 inch and 4 inch. Just imagine using it on a tabletop as a centerpiece.
The smallest tree is a 4-inch pot stacked on a 6-inch pot, and it stands 8 1/2 inches high. Consider it a desktop tree or let the kids decorate a few and display them throughout your home.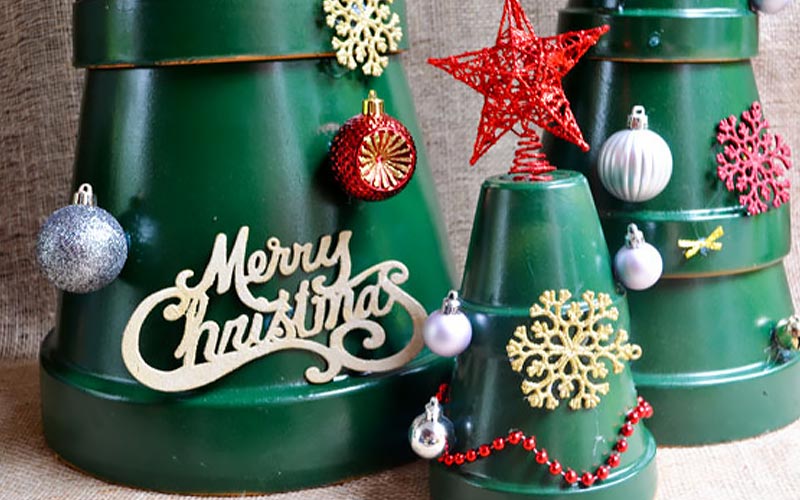 This terra cotta Christmas tree is the latest in our series of Christmas creations, joining the Terra Cotta Santa and Nutcracker and the Terra Cotta Snowman. Many thanks to Home Depot Associate Christine Partin and The Home Depot Community for their help with all of the terra cotta pot holiday projects.