Ideas & Inspiration
Succulent Centerpiece Ideas
Celebrate the beauty of the changing seasons in your home with succulents and natural materials. More than just a bouquet of flowers, creating a tablescape with found items from your garden and around your home brings the harvest to the table.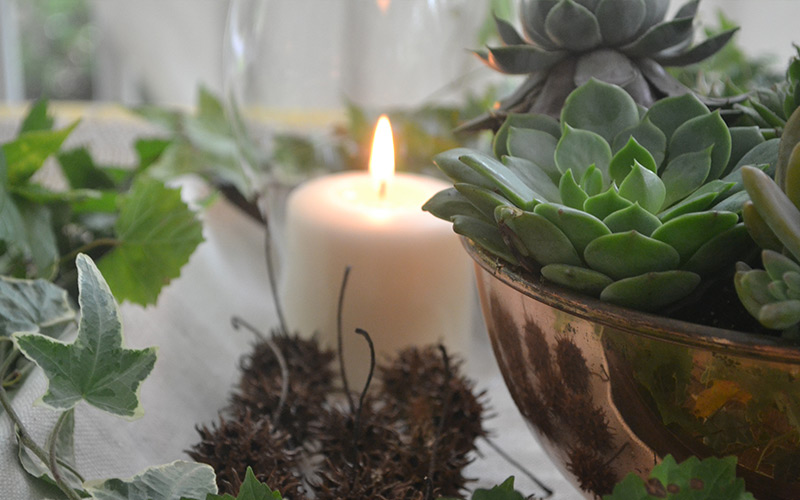 Begin by gathering items from your garden or farmer's market — green tomatoes and pears (you could use artichokes, too) — to add green to the expected palette of copper, yellow, gray and brown.
Pine cones, acorns, even those darn asteroid-like fruit from sweet gum trees can find a place at the table.
Take walks and gather leaves as they fall. Look for leaves that are still fresh and supple, with interesting colors and little damage.
Look around for vines that are due for a trim, like English ivy or grapevine. Take your scissors along and pull out a few strands, twining and looping the vines through your centerpiece.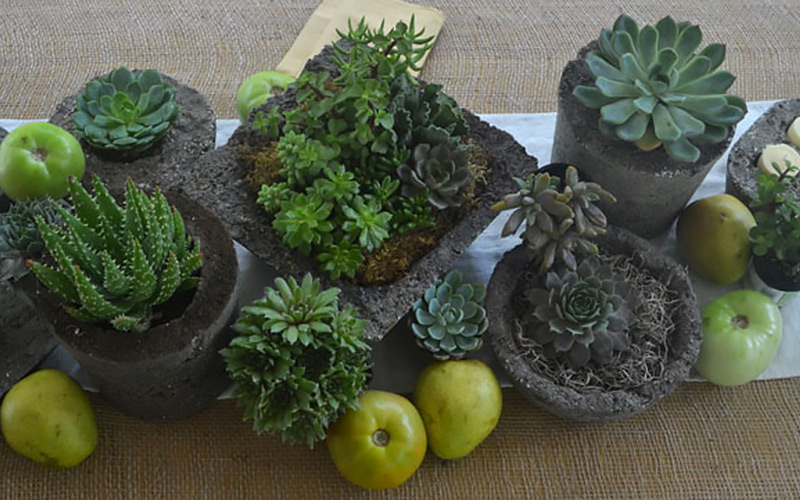 Create a dish garden using succulents and a rustic hypertufa container. Place it in the center of the table and fill in with more containers, varying height and color.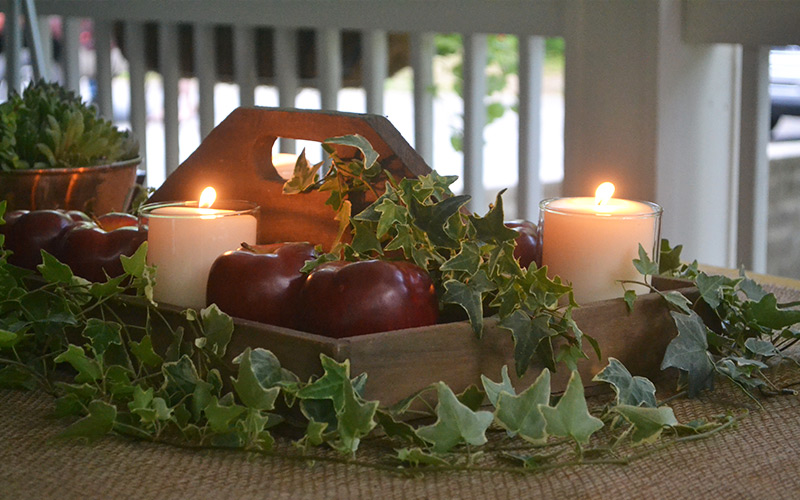 Natural elements for your harvest centerpiece:
Sunflowers
Mums
Pumpkins, big and small
Dried flowers such as hydrangeas
Seed pods, bought and found
Fruit, including apples and pears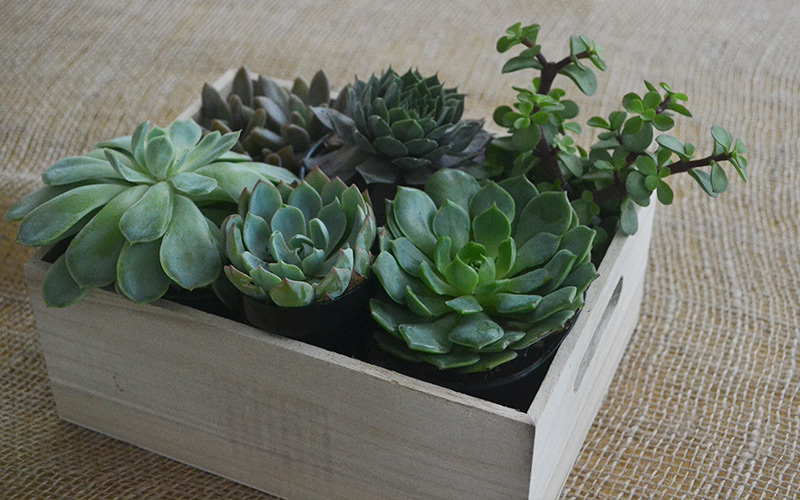 Decorators like to talk about "shopping your home." You can do just that, rounding up trays, crates, linens, candles and containers to pull together a harvest theme.
Enhance your tablescape with crates and a table covered with rustic natural burlap fabric. At about $12 for a 24-foot roll of 3-foot wide fabric, it's inexpensive and goes a long way.
For more harvest decorating ideas, check out Decorate with Your Harvest Vegetables.
All photos by Laura Mercer.