Container gardening is a fast way to bring lush, vibrant color and texture to your outdoor living space, whether you have the room to garden in the traditional way or not. One of the best parts about planting in containers is just how easy it can be to change the look and feel whenever you like. When the heat of summer starts to take hold, it is a great time to take a look at your container gardens and start thinking about giving them a summer makeover.
Consider these tips for keeping your summer containers looking their best.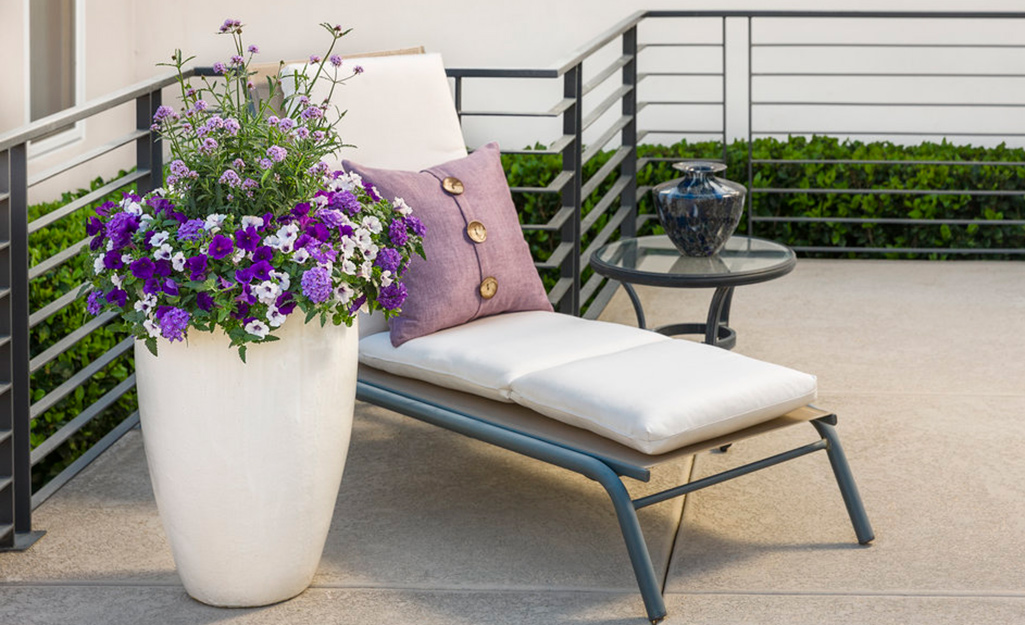 Refresh the flowers in your whiskey barrel or other container gardens by deadheading or trimming off spent flowers. Flowers such as coneflower, coreopsis, petunias, calibrachoa and others will perk up and provide another round of blooms.
If your flowers are too far gone, replace with summer heat-lovers, such as any of the above, plus celosia, salvia, sedum and canna. You could also grow coleus, hosta and heuchera in containers in a shady spot, like your covered entryway and porch.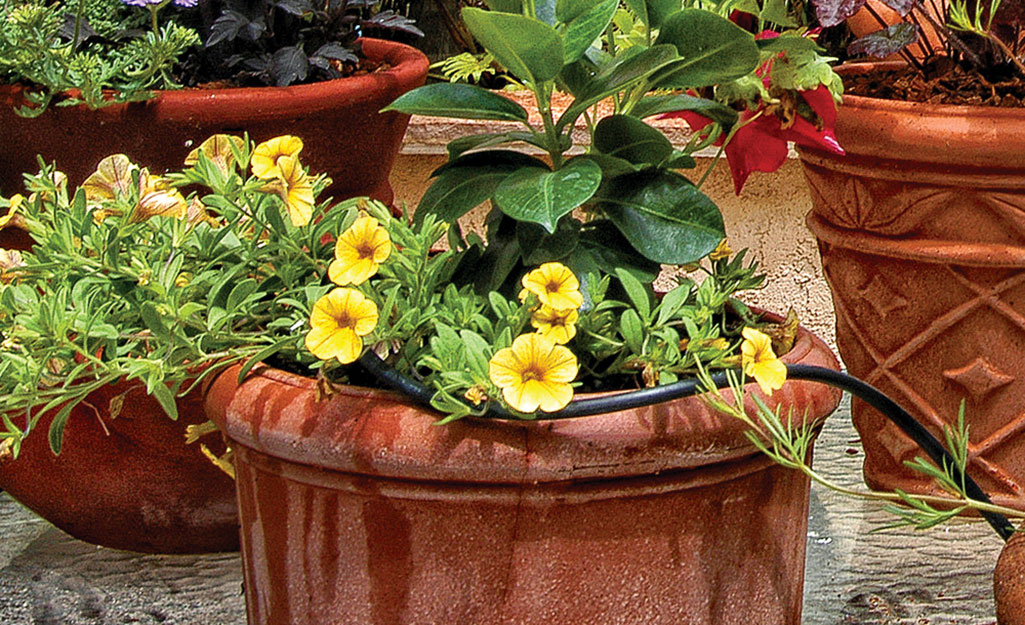 Drip irrigation kits for containers give your plants just the right amount of water without making them soggy in the heat. Patio plant watering kits come with almost everything you need, are easy to install, simple to use and save time and money. One kit supplies up to 10 containers. Better yet, hook up your containers to a water hose timer.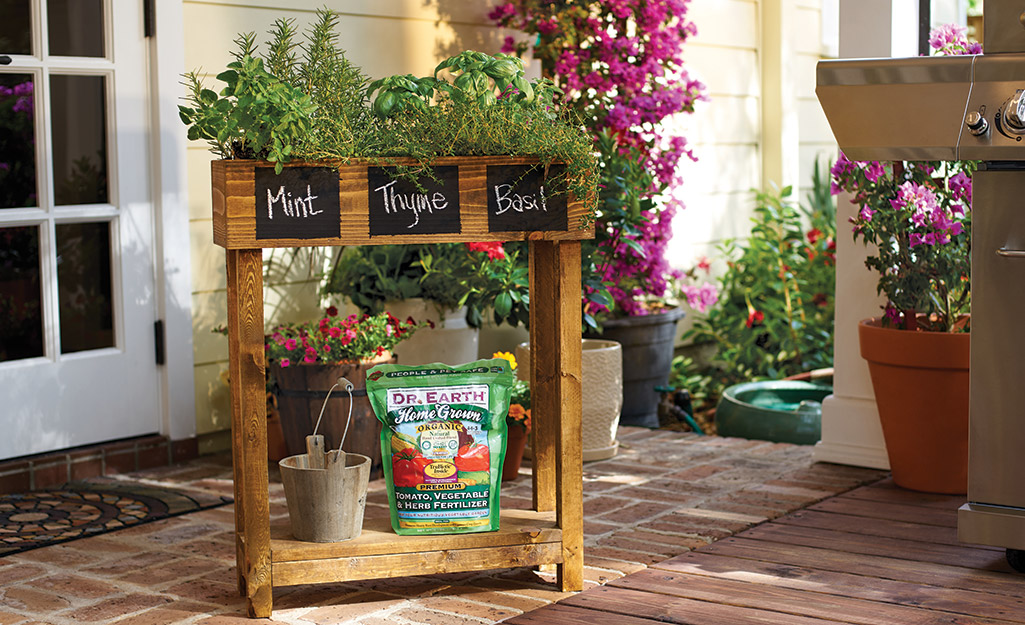 As nutrients in your containers begin to deplete from watering, summer storms and hot weather, you'll need to add some back in.
Look for a good-quality potting soil that includes slow-release fertilizer to give your plants the best start. As the season progresses, apply water-soluble fertilizer to boost blooms and foliage in containers. Choose organic plant food for edibles such as vegetables and herbs.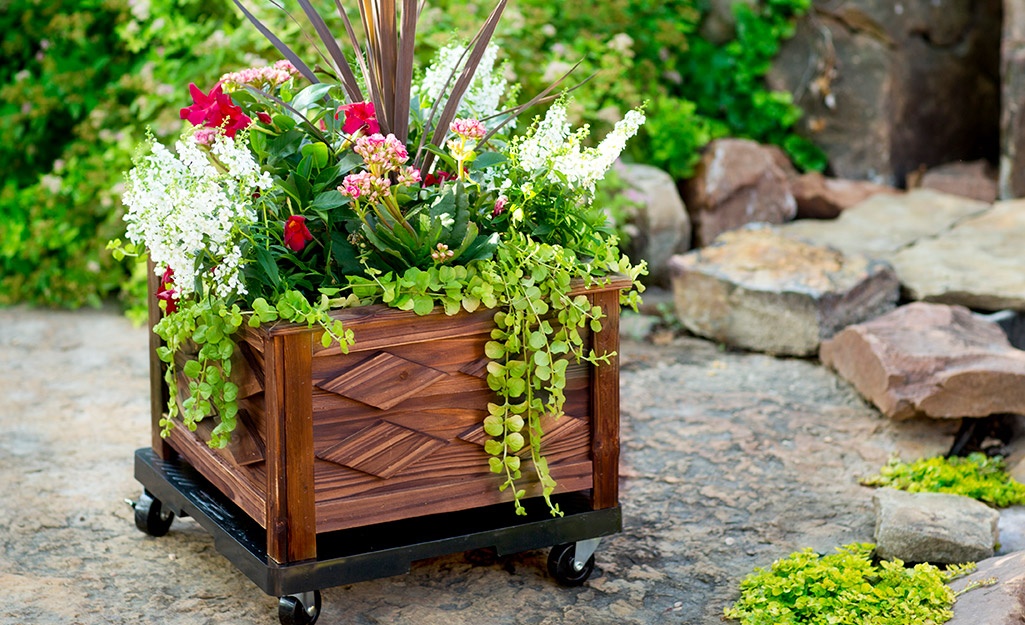 If your container isn't thriving in one spot, try it in another. A break from late-day sun could be just what the container needs.
To help make this task easy, place planter caddies underneath the pots and enjoy the ease of moving the containers from sunlight to shade. Save your back and your deck or patio from water spots, too.
Deciding on the perfect summer container garden recipe given the light in your location before you plant makes it possible to get the look you want quickly. The Thriller, Filler, Spiller recipe works well, but you can just as easily refresh your summer containers by visualizing a rough triangle shape.
Tip for planting containers: to begin, take a look at where your container will live. Will it be against a wall or other structure, or will it be viewable from more than one angle?
If it will be visible from more than one angle, place the taller plants and flowers in the center of the container.
With the tall focal point in place, you can then fill the remaining space with thick-growing plants to add depth and dimension. Then, to add the perfect finishing touch, add a trailing plant to soften the edges of your summer container and draw the eye from top to bottom.