Sometimes tools that seem to have very specific uses can actually accomplish much more than the expected. One item that can help you with quite a few projects is the humble muffin tin. This cookware's cups offer automatic portioning. Read on for ten unexpected ways to use this superstar baking tool including three muffin tin recipe ideas.
Freeze Liquids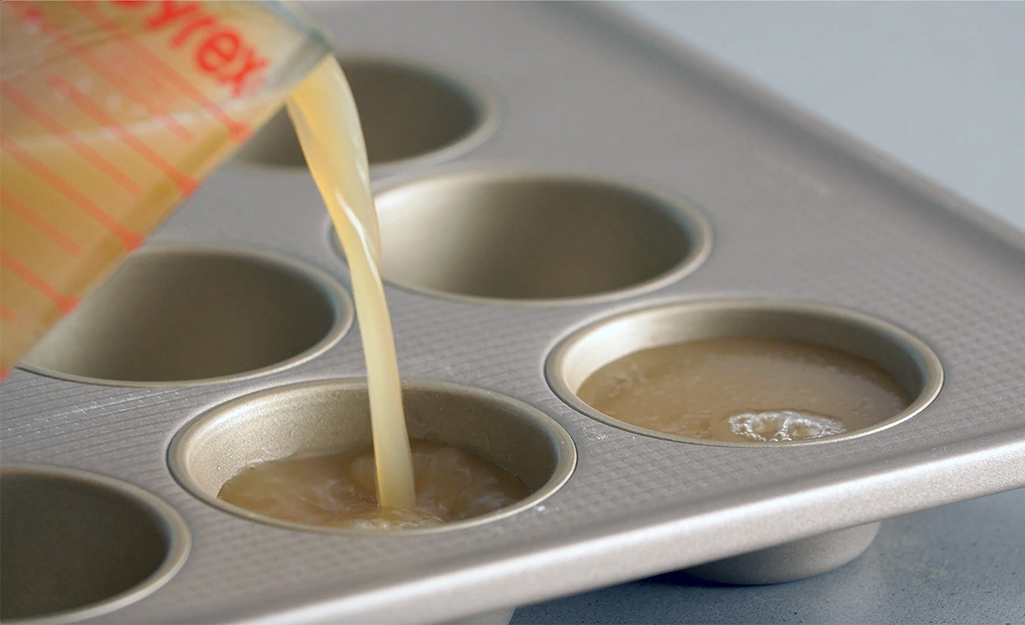 Muffin tins are incredibly useful when it comes to managing your leftovers, particularly when those leftovers are liquids. If you've made a large batch of stock, blended an abundance of smoothies or even have extra milk on hand, you can use a muffin tin to store the leftovers. Carefully pour the liquids into muffin tins and slide the tins into a freezer bag. You'll minimize waste and be prepared the next time you want to make a soup, smoothie or baked good. 
Tip: Make a large pot of stew or soup and freeze individual portions for a quick, convenient meal.
Mini Meatloaves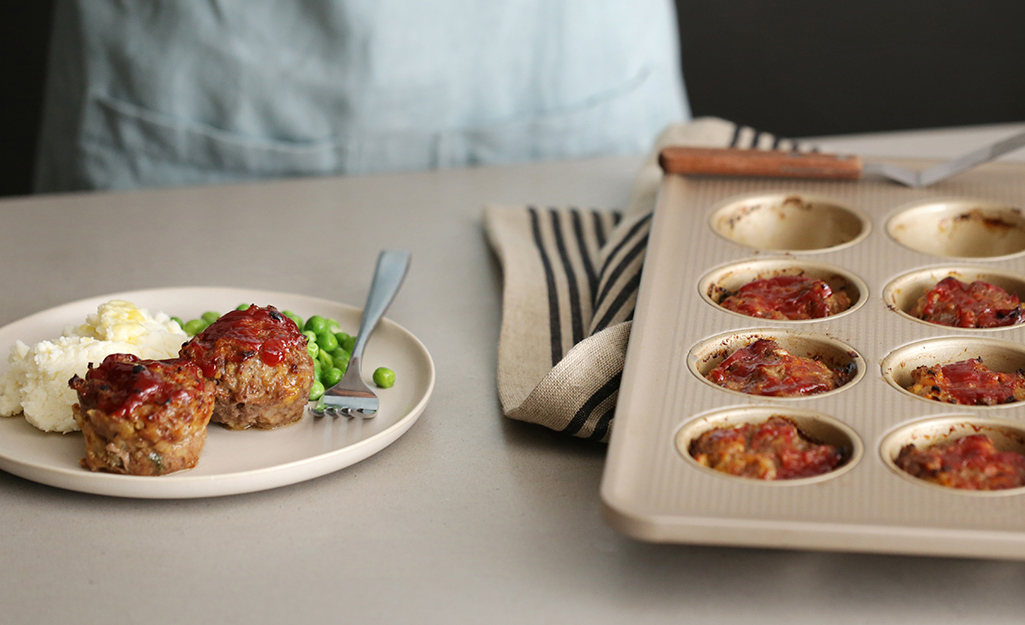 Meatloaf cooks very well in a muffin tin. It gets nice and golden brown on the outside and comes out in a single-serving size. Here's a simple recipe and directions for making muffin tin meatloaves: 
Preheat your oven to 350-degrees Fahrenheit
Saute I-cup of onions, 1/2-cup of carrots and 2 garlic cloves in a skillet.
Mix the sauteed vegetables with 1 1/2-pounds of ground beef, 1-cup of ketchup, 2 tablespoons of mustard, 1 teaspoon of Worcestershire sauce, 1-cup of breadcrumbs and 2 large eggs. 
Oil each cup of the muffin tin and fill with the meatloaf mixture.
Bake for 25 minutes. Let rest for 5 minutes before serving. 
Fancy Ice Cubes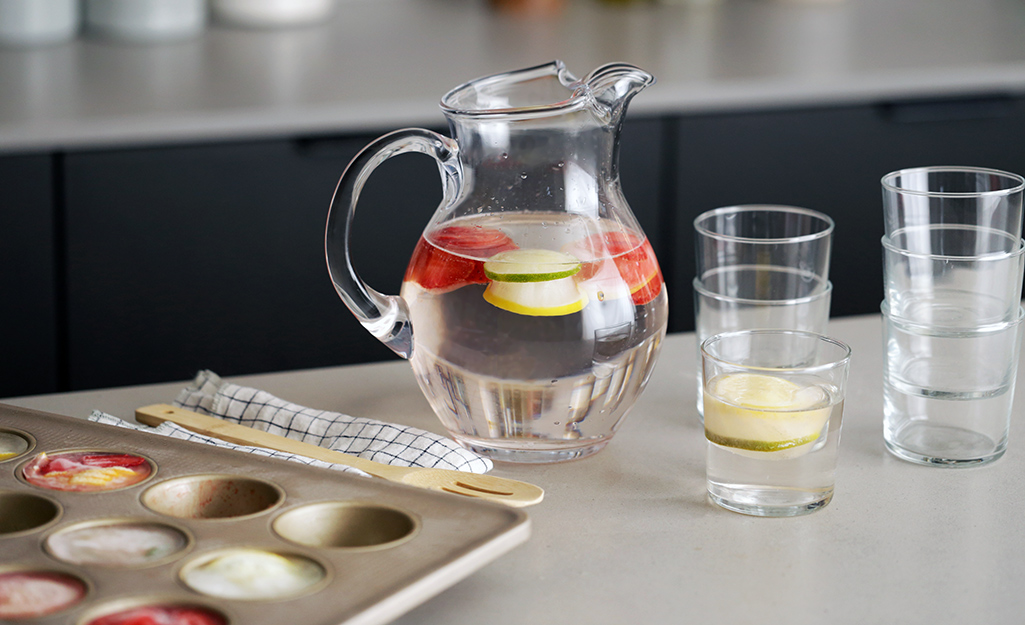 Make your pitcher of water as enticing as possible by adding oversized ice cubes that feature tasty and beautiful fruit. 
Create stylish ice cubes by placing pieces of citrus, thinly sliced cucumbers, edible flowers or herbs in your muffin tin. 
Fill the cups with water and freeze overnight. 
Once frozen, quickly run your tin under warm water to loosen the ice cubes so they pop out. 
Breakfast Meal Prep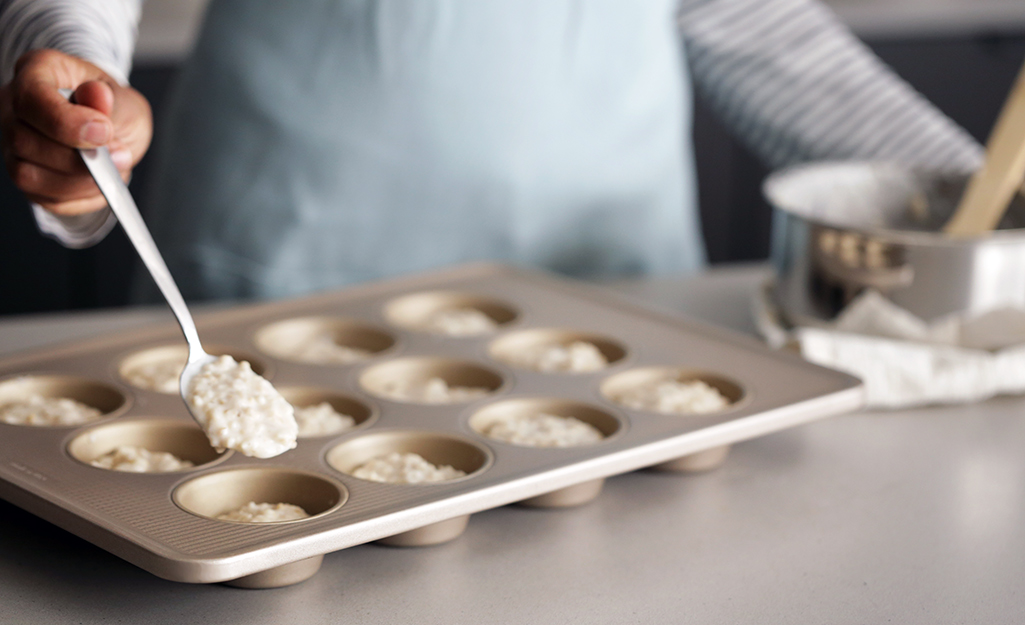 Muffin tins make breakfast a breeze. They are actually helpful for creating many other breakfast items besides muffins. Try one of the best muffin tin recipe ideas for baked eggs or get a jumpstart on your morning oatmeal.
For baked eggs, whisk eggs (use an egg and a half per cup) and pour them into lined muffin tin cups. Add whatever cheese, vegetables and seasoning you like best but don't overfill your cups. Bake for 12-15 minutes. You'll have the perfect on-the-go, protein-packed breakfast bite. 
If you like to start your morning with a hearty bowl of oatmeal, simply make one large batch, spoon individual portions into your muffin tin and freeze. Store your mini oatmeal bowls in a freezer bag. When it's time to warm them up, place one in a bowl or cup and add a tablespoon or two of water or milk. Pop in the microwave.
Tortilla Shells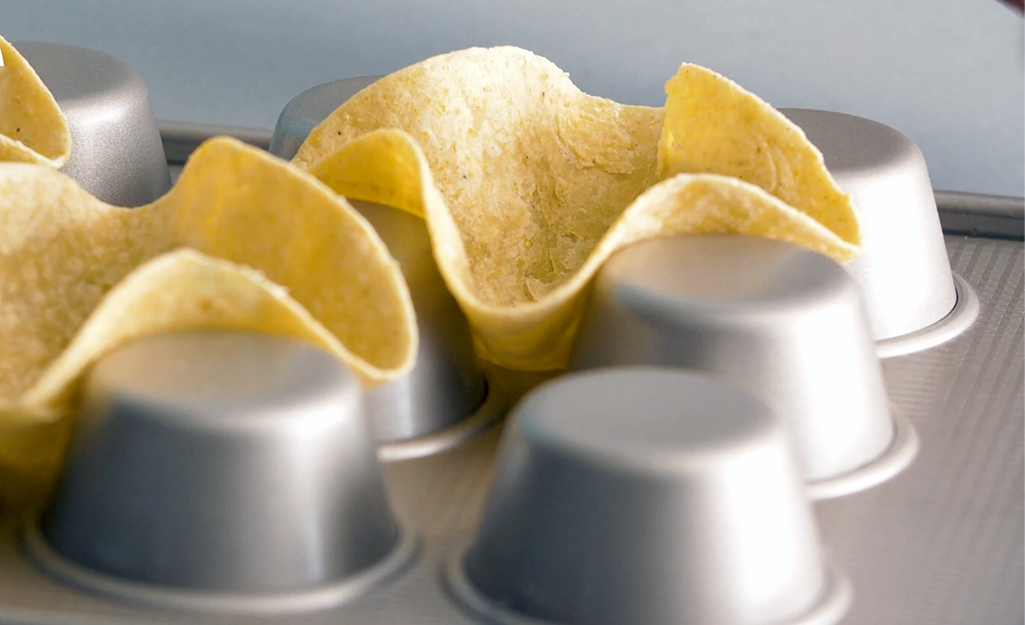 A muffin tin's cups aren't their only useful feature. Flip them over and you'll have a perfect way to make your own tortilla shells. 
Oil the bottom of the pan and nestle soft tortillas in between the raised cups, making a four-side shape.
Bake at 375-degrees for ten minutes and let cool for another ten minutes before filling with your favorite taco fixings.
No-Bake Treats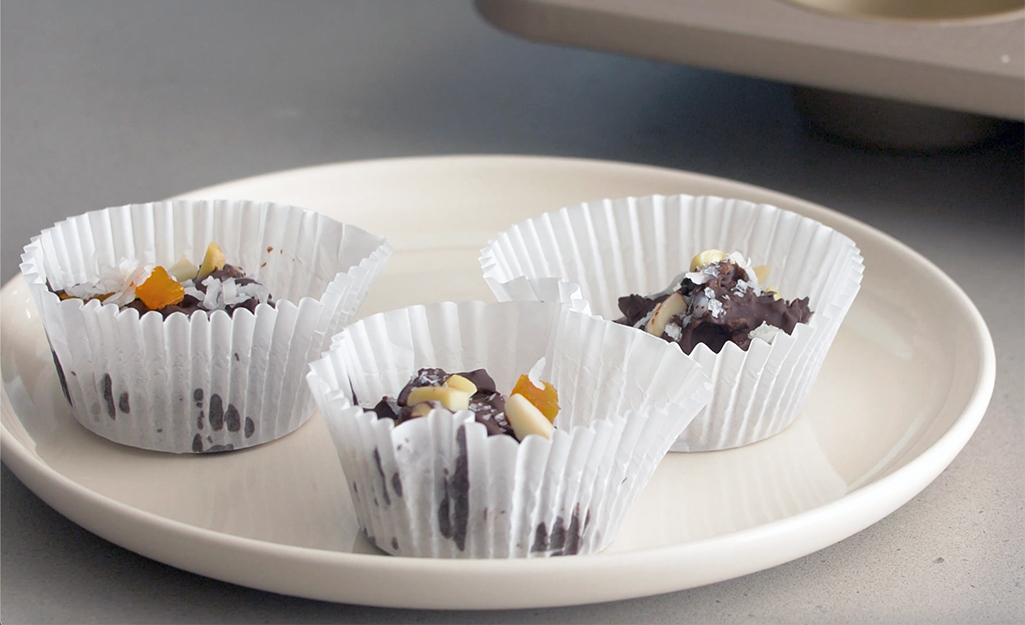 Use your muffin tin to make an easy, fun and delicious no-bake crispy chocolate cluster bite. All you'll need are chocolate bars or chips, and whatever flavorable textures you like best, such as nuts, coconut flakes, rice crisps or berries. 
Using a double-boiler method, temper your chocolate by melting it in a bowl that sits on top of a bowl of boiling water. This will ensure that the chocolate, when hardened, is nice and shiny. 
While the chocolate is melting, distribute the nuts and other ingredients into the muffin tin cups. Pour the melted chocolate into the cups, but don't cover the ingredients completely.
Let the chocolate harden by placing the tin in the refrigerator for at least two hours. 
Enjoy!
Barbeque Condiments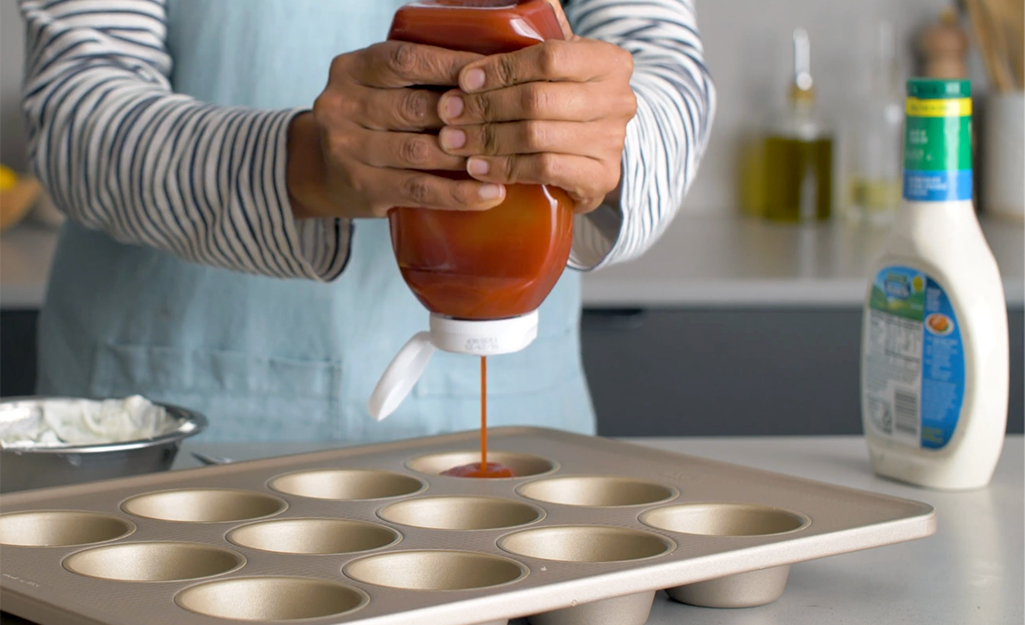 Whether you're grilling indoors or outside, muffin tins make a great serving tray for sauces and toppings. They are perfect for separating condiments, are easy to carry, and can be placed in the center of the table or next to the grill. 
Plant Succulents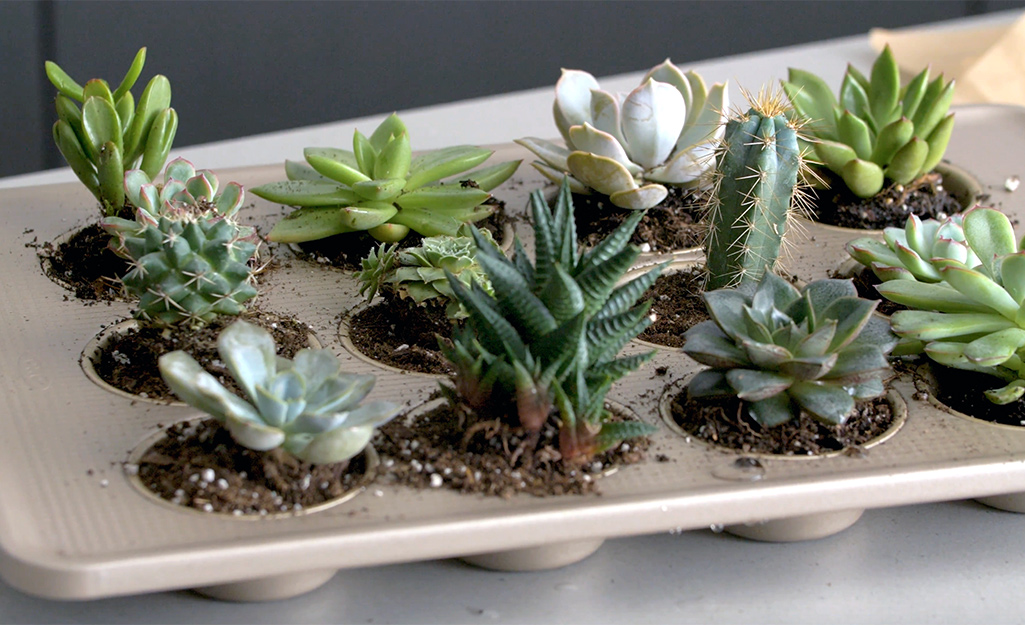 Muffin tins are surprisingly well-suited for planting seeds or creating other pretty plant presentations. You will love the neat rows, and the unfussy muffin tin appearance works well with low-maintenance plants such as succulents. 
Tip: Filled with plants or seedlings, a muffin tin is a rustic decor addition to a kitchen windowsill or your home office desk. 
Dye Easter Eggs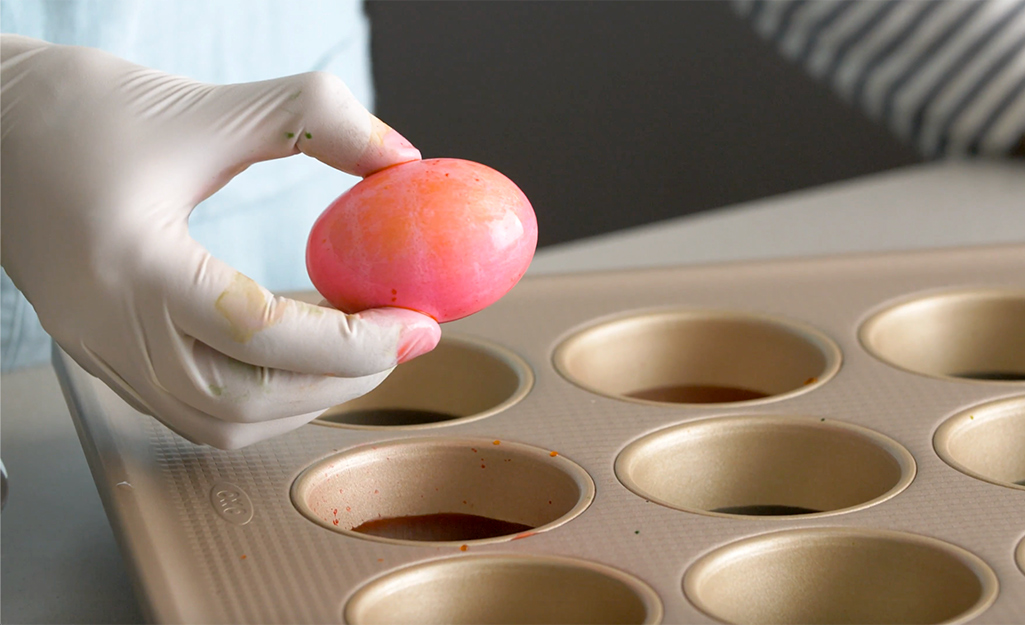 This likely isn't a project you'll be taking on year-round, but it is one that muffin tins are uniquely suited for: dyeing eggs. Follow these steps for beautifully dyed eggs without a lot of mess.
Cover your surface with newspaper or packing paper. 
Fill each cup with water to about 3/4 full. You want the eggs to be able to fully submerge but want to avoid overflowing. 
Add 20 drops of coloring and 1-teaspoon of vinegar to each cup.
Dip hardboiled eggs into the colors using a large spoon.
Twirl eggs around making sure all sides are covered.
Dry on plastic wrap or wax paper.
There are so many ways to use your muffin tins, from making fancy ice cubes to making breakfast easier. If you need muffin tins, bakeware, cookware or any of the other kitchen utensils in this project, we have free delivery for over a million online items. 
Explore More on homedepot.com