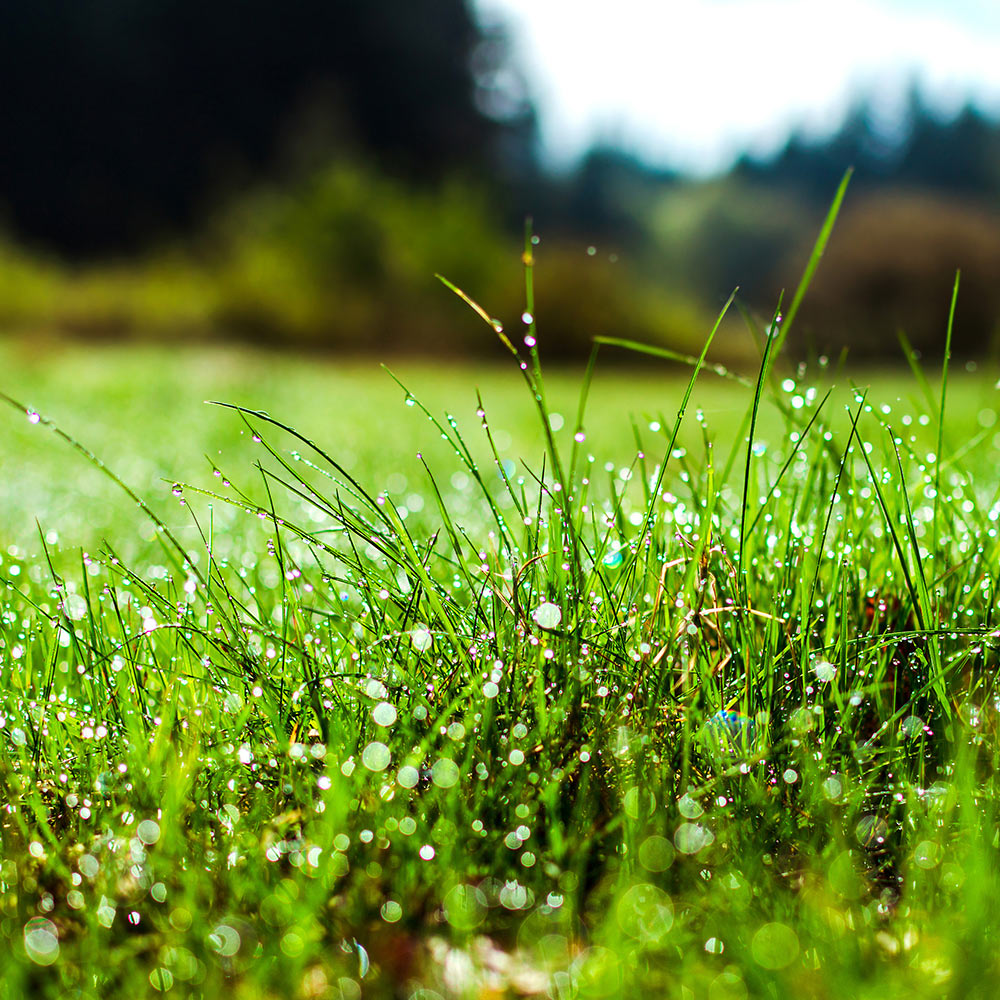 Most folks love a lush, verdant lawn, but achieving a carpet of green can take time and knowledge. Learn from Home Depot expert Travis Poore, who knows so much about lawn care he calls himself The Lawn Ranger, as he answers top questions about taking care of your lawn.
Question: How Do I Know When to Water My Lawn?
Answer: When to water your lawn is the most commonly asked question. Night watering is not recommended because it promotes fungal disease. On the other hand, afternoon watering is wasteful because of evaporation during the heat of the day. Early morning is the best time to water your lawn. Cool morning temperatures will slow evaporation, and when followed by sun exposure will dry the grass blades, so fungus can't grow.
The guideline is to water established lawns for about 30 minutes at sunrise, three days per week. New lawns require more water to establish, but stick with morning watering, it's still the best time.
Question: I Need to Eliminate Weeds in My Lawn. What Products Are Best to Use?
Answer: Weed control discussions will usually draw a crowd when I'm on the aisle. Not only are there many types of weeds, there are many types of lawn grass. We have many brands of weed killers that use very similar formulas. This can lead to confusion, especially when you consider all the different selective herbicides that we offer. Most lawn weeds are much different from grass, so the most popular lawn weed killer (2,4-D) is offered by most all of our vendors. 2,4-D will kill more than 200 different weeds and is safe to use in many popular lawn grasses, such as Kentucky Bluegrass, Fescue, Zoysia and Bermuda.
Other lawn weed killers are safe to use in Bermuda, Zoysia, Centipede, St. Augustine and Buffalo grasses, but will kill Fescue, Rye and Bluegrass. IMAGE is such a product and will target grassy weeds in certain types of lawns. You will find that a single weed killing product is not the best answer for all lawns.
Weed control is a vast subject, and The Home Depot can help answer your questions and guide you to the right product. There's pre-emergent, post-emergent, selective and non-selective weed control. Timing is always a factor in every aspect of weed control. Pre-emergent has to be out before the seeds germinate. Post-emergent has to have a weed to contact in order to kill it.
Some enter the weed through the foliage, while others work through the root system. You also can use our helpful Weed, Plant & Pest Problem Solver tool to learn more.
Question: Help! How Do I Control Insects Such As Ants in My Lawn?
Answer: Insecticide can be applied to your lawn whenever bugs are present. Liquid sprays can by applied with a garden hose for a quick kill, or you can spread granular insecticide and water it in for season-long protection. Insecticide will not affect the lawn, so yes, bug killer can be applied at any time, even if you have applied weed killer and fertilizer.
If ants are a problem, dry ant killers work best. Amdro Bait and Ortho Powders work best because they will be taken to the queen. Liquids cannot reach the queen because they work too quickly at the surface. The queen is alerted of the attack and is relocated, away from the area affected by liquid killers. Granular insecticides that require watering-in are considered liquid applications.
Question: What Is the Best Time of Year to Start a New Lawn?
Answer: Starting a new lawn is possible in the spring and in the fall, depending on the type of grass and the location. Grasses that go dormant in the winter, like Bermuda and Centipede, can be seeded in the spring, after the last chance of frost has passed. Of course, these grasses are available in sod form, as well as St. Augustine and Zoysia grass. Because all of these lawn grasses go dormant in cold weather, they should be planted in the spring.
Cool season grasses like Kentucky Bluegrass and Fescue are planted in the fall, since they are evergreen lawns and prefer the colder temperatures. These grasses are available in sod form, but generally are applied as seed in the fall.
Question: I Try to Use Organic Products and Solutions Whenever Possible. How Do I Organically Treat Weeds?
Answer: We offer organic weed killers, but they are not selective enough to differentiate between grasses and broadleaf weeds, so spot application is recommended. Pre-emergent is less toxic than post-emergent weed control and requires less product, so weed prevention can be a better ecologic choice. Corn gluten is a natural weed preventer, but would need to be applied in larger amounts to be effective.
My best organic weed control tip is weekly mowing to prevent the weeds from flowering. It is the easiest way to reduce the number of weeds in your lawn and keeps a tidy appearance, as well.
Explore More on homedepot.com