Ideas & Inspiration
Top Considerations When Planning a Deck
There are many reasons for building a deck and just as many things to consider before starting your project. Take the time to consider how your deck will be used.
This guide will help you understand which types of decking will work best for you.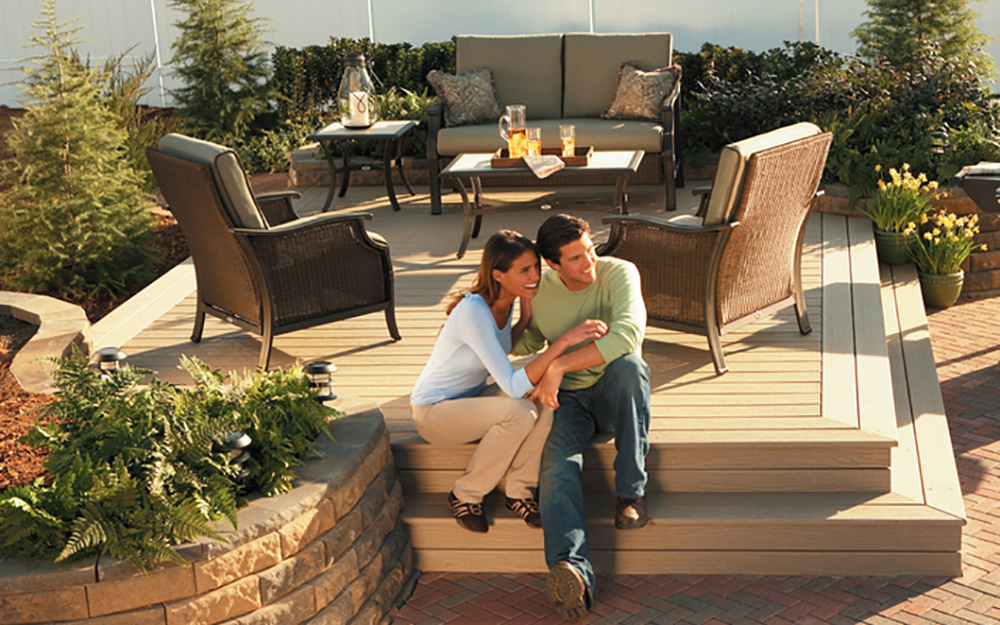 A well-designed deck should be an expression of how you live. Its style, size and decorative details should match your taste and fit the way you and your family use the deck.
Beyond that, your deck should complement its environment – its location in your landscape, its connection to your home, and the natural elements that surround it.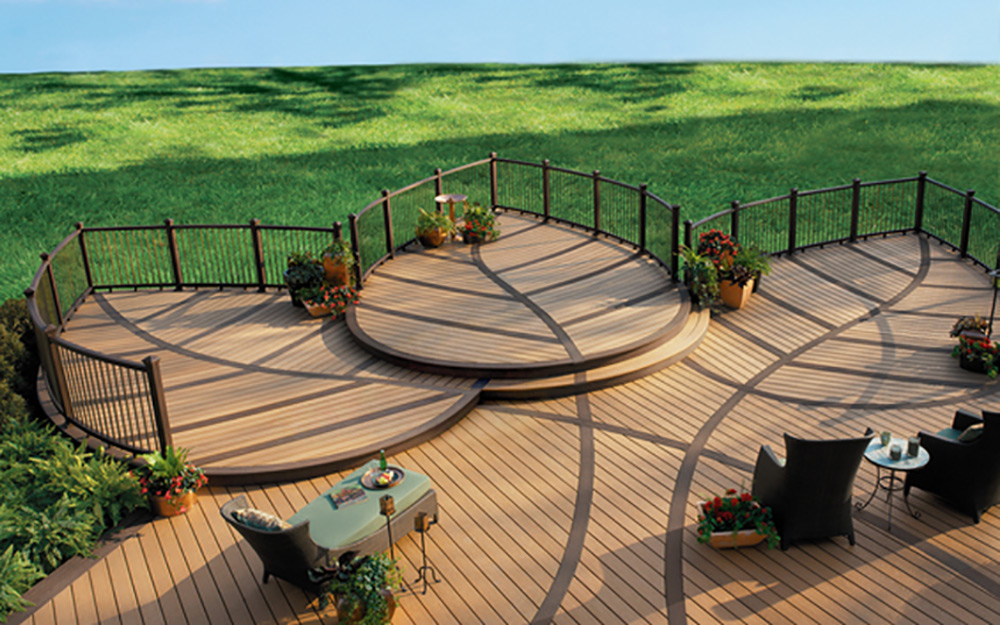 When it comes to deciding how large your deck should be, follow this primary guideline: Make your deck large enough to comfortably handle all the activities you want to take place on it.
Start with a sketch. You'll need enough room for the activity itself, traffic flow through and around the area, and outdoor furniture, which tends to be a little larger than indoor pieces.
If you don't think you have enough room in any one area, make that area larger or find ways to make spaces do double duty. If you need space for a private retreat, sometimes you can create just the right feeling in a corner of the deck. Just moving a chair can make a small part of a larger area feel more secluded.
If you have a pool, a pool deck can be a great addition. Pool decks not only provide additional space for lounging, but they also add a degree of privacy and security to any above-ground or in-the-ground pool.
When areas with different functions will be used at the same time, you can separate them visually and physically by using planters, trellises, benches, or by changing the decking pattern.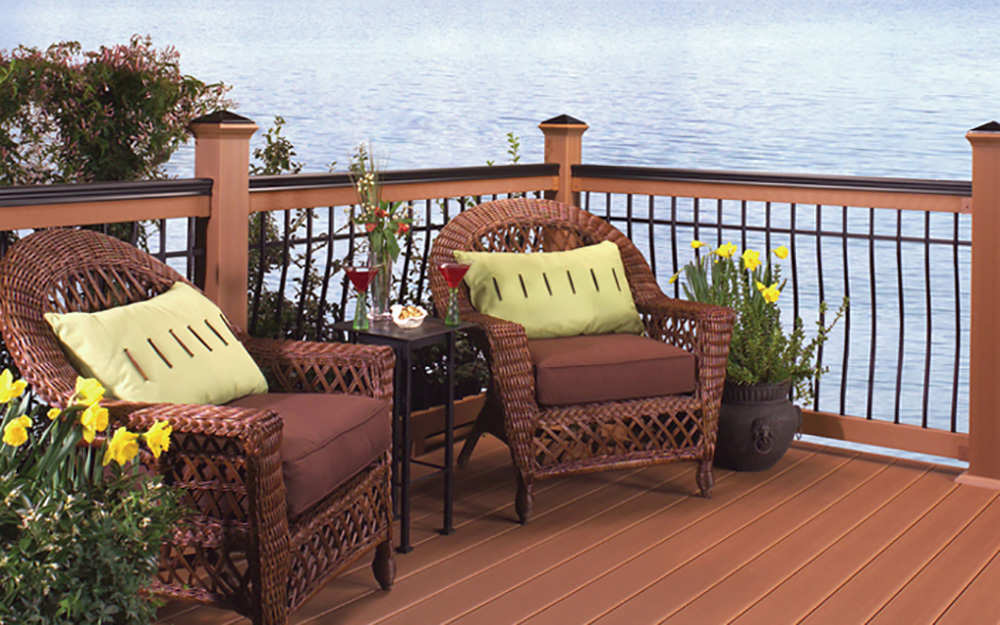 There's a lot more to choosing a location for your deck than merely placing it somewhere at the back of the house. There is no rule that says a deck has to be attached to the house at all. You may find that a detached location provides the perfect spot for a natural getaway. If you plan to put the deck next to the house, take advantage of its exterior walls to get the best fit for your deck design. Also consider the features of your landscape — the slope of the grade, any existing vegetation and views can all impact the design of your deck and where you build it.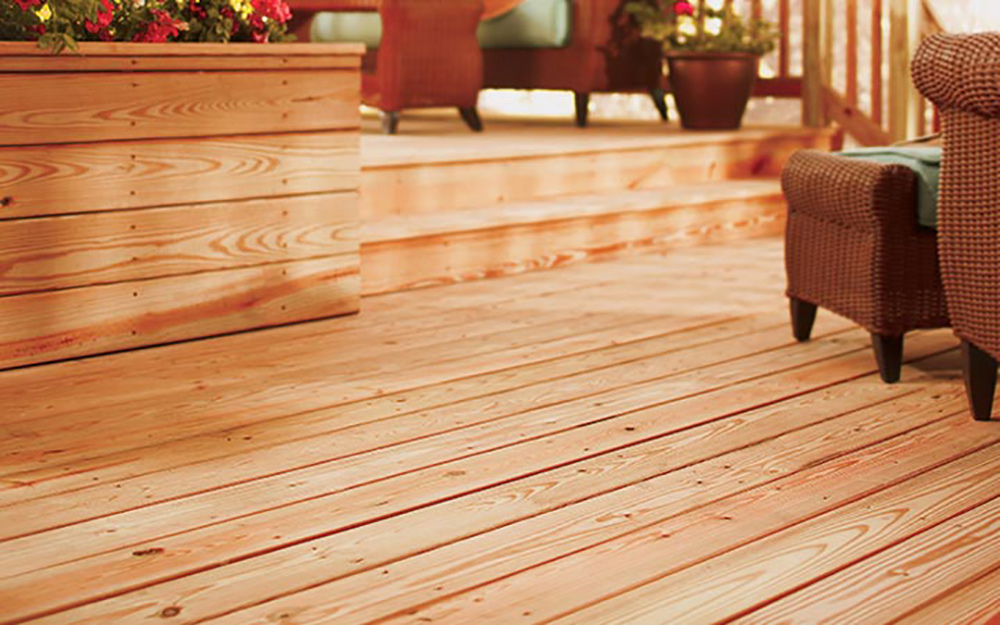 Don't draw your final plans until you have looked around your yard to see if anything needs changing. Pay particular attention to the terrain, soil and weather influences of your landscape.
Unleveled or sloping terrain can make your decking project more complicated but not impossible. Loose, sandy soil is great for gardening but may not provide the sturdiness needed to reduce erosion and provide lasting stability.
Areas of direct sunlight, shade or wind can affect how frequently you use your deck and your comfort. Make sure you are mindful of the weather elements at play and make adjustments for climate control. An awning, pergola or umbrella can help to shield you from the elements or provide shade.