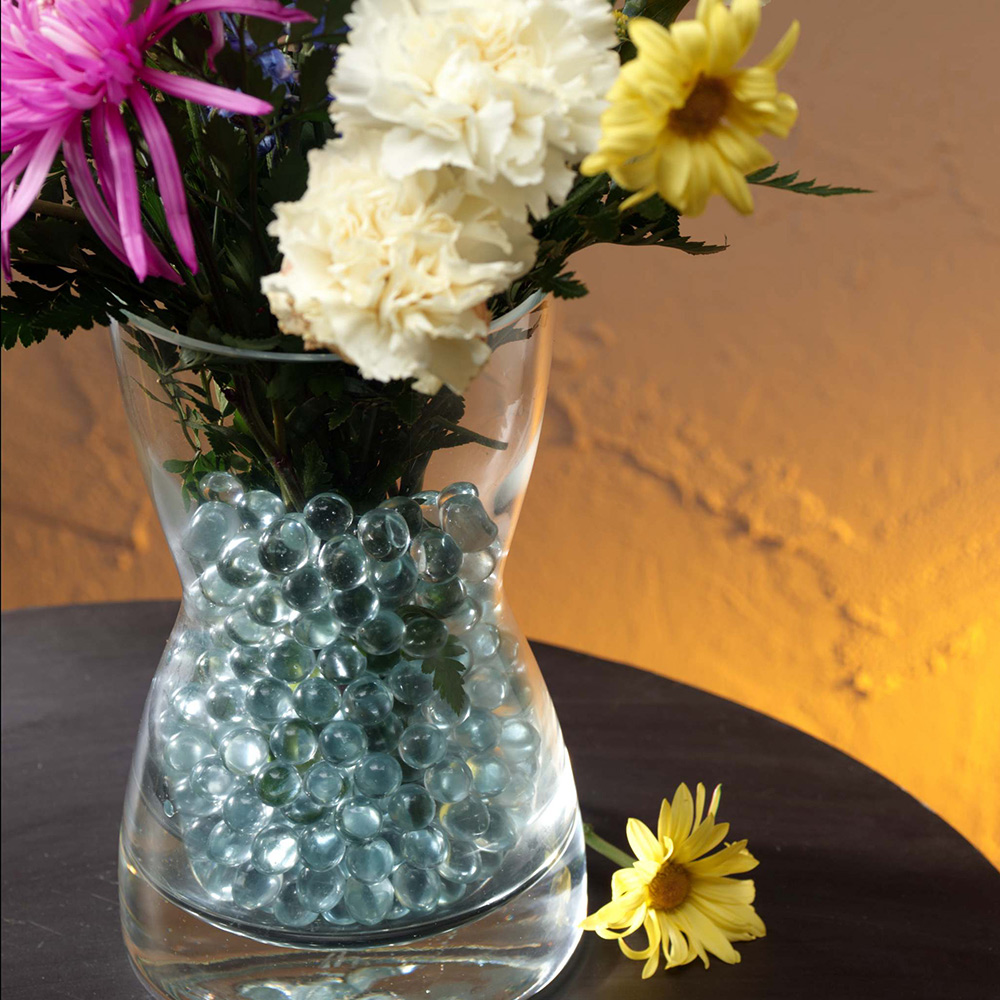 Whether they're holding a single stem or a full bouquet, vases are always a quick, easy decor idea. From seasonal changes to special events, great vase decoration ideas start with the right vase filler. This Home Depot guide gives you classic and surprising vase filler ideas for every day and every occasion.
Neon Glass Beads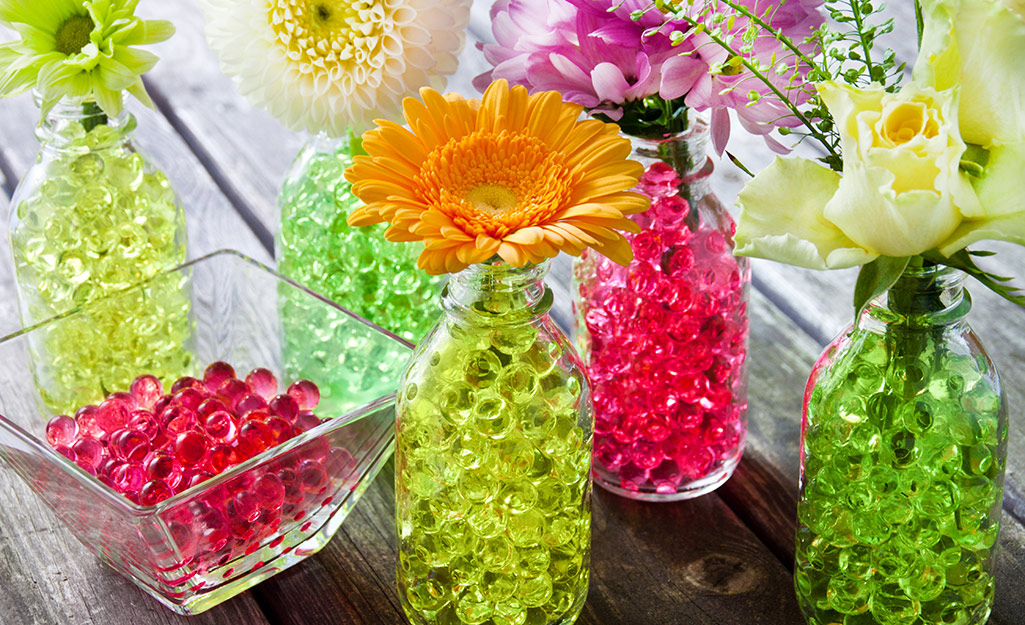 When it comes to the question of what to put in a vase, one of the most popular vase filler ideas is glass beads. Rather than the traditonal white or clear, opt for brighter or unusual colors. Arrange several vases or bottles with complementary hues and top each off with a singular bloom. 
Tip: For beads with deep hues and unusual shapes, try the fire glass beads often used in fire pits. 
River Rocks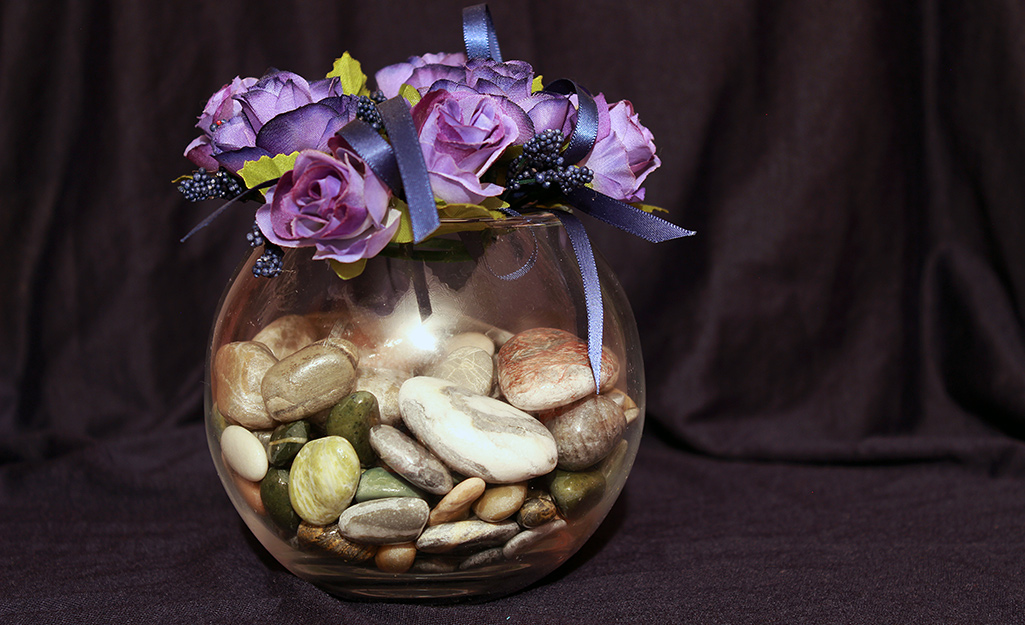 For a vase filler that brings the feel of a walk by a forest stream indoors, think river rocks. Fill a clear round vase from the bottom to about halfway up, starting with small rocks and ending with large ones. Add water and top with a short cluster of colorful woodsy blooms such as camillas or rhododendrons. 
Organic Textures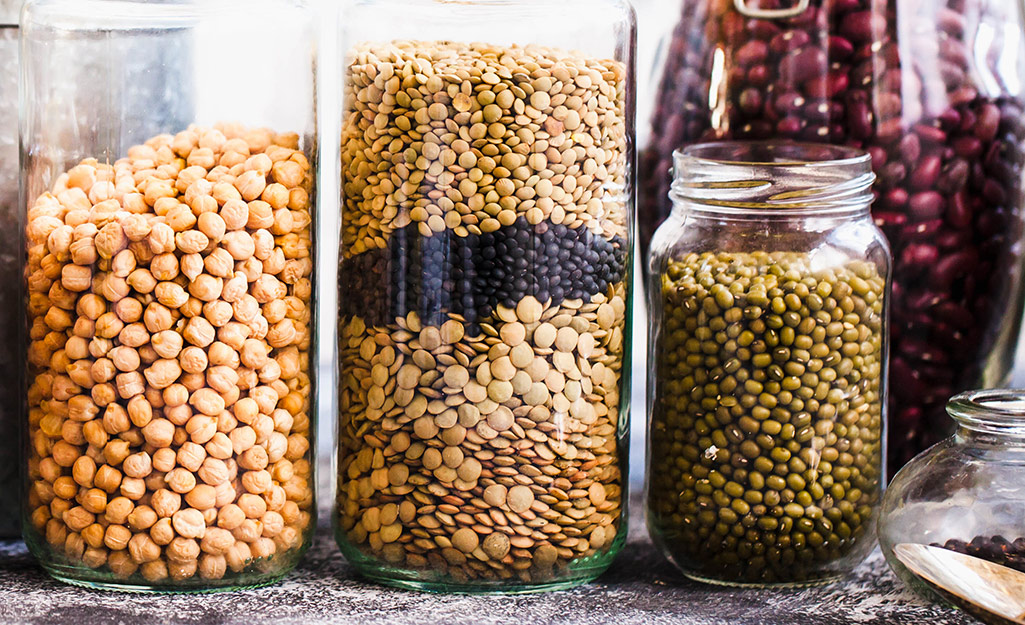 One of the easiest flower vase ideas doesn't require flowers. Bring color and texture to a neutral room with a tall vase or glass candle holder filled with natural elements such as spices, grains, grass seeds or dried beans.  
Tip: Create a different kind of centerpiece by layering different colors and types of dried beans in a vase and topping with a tea candle.
Fall Vase Filler Ideas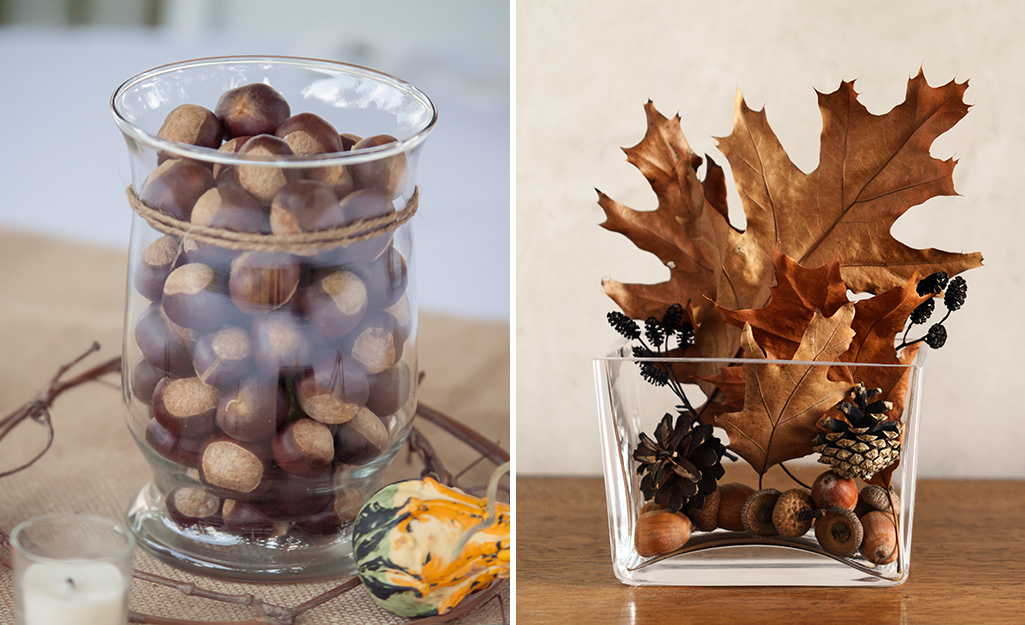 Free, quick and perfect for fall decorating and entertaining, autumn vase filler ideas such as acorns and leaves are a natural choice. Mix together or display alone in a vase tied with a bit of rope or twine. 
Sand Sculptures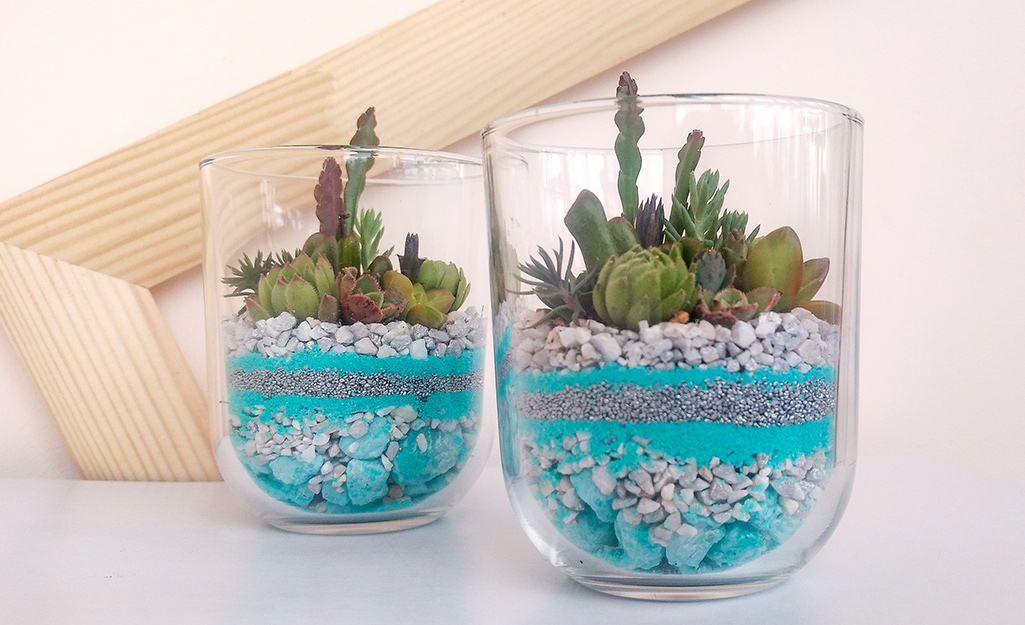 Succulents and southwestern looks go hand and hand. Give plants a touch of desert-inspired flair by alternating layers of tiny gray pebbles with layers of turquoise-colored rocks and sand.
Playful Flower Vase Ideas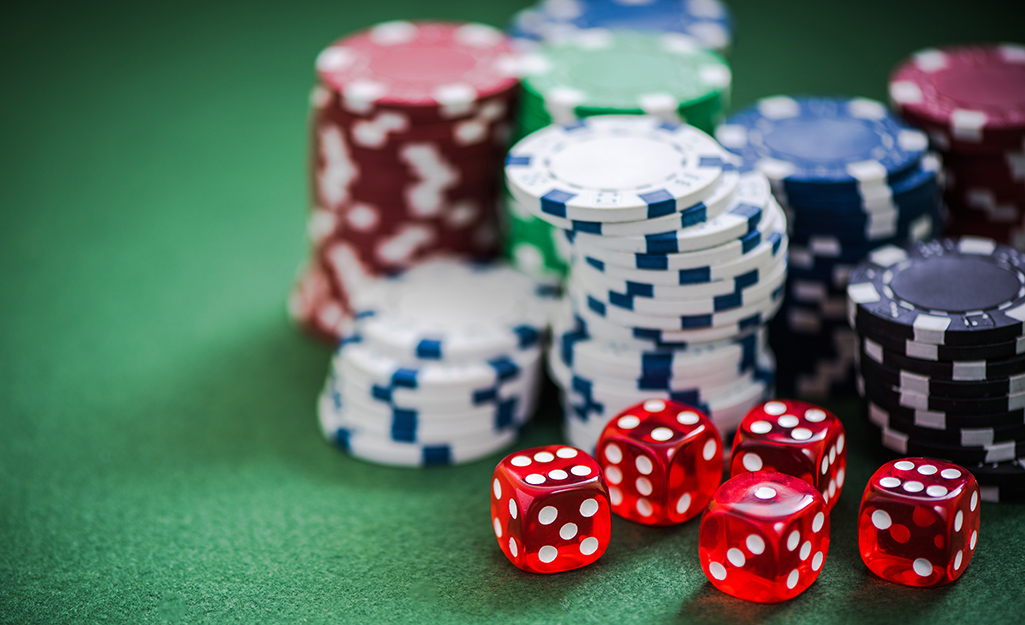 Planning a party but can't think of a theme? Game pieces are both great inspirations and fun vase filler ideas. For example, throw a casino party and decorate with vases filled with chips and dice. Or fill several small vases with colorful puzzle pieces and use them as balloon weights for a birthday party. 
Tip: Thrift stores are an ideal place for finding extra game or puzzle pieces.
Painted Eggs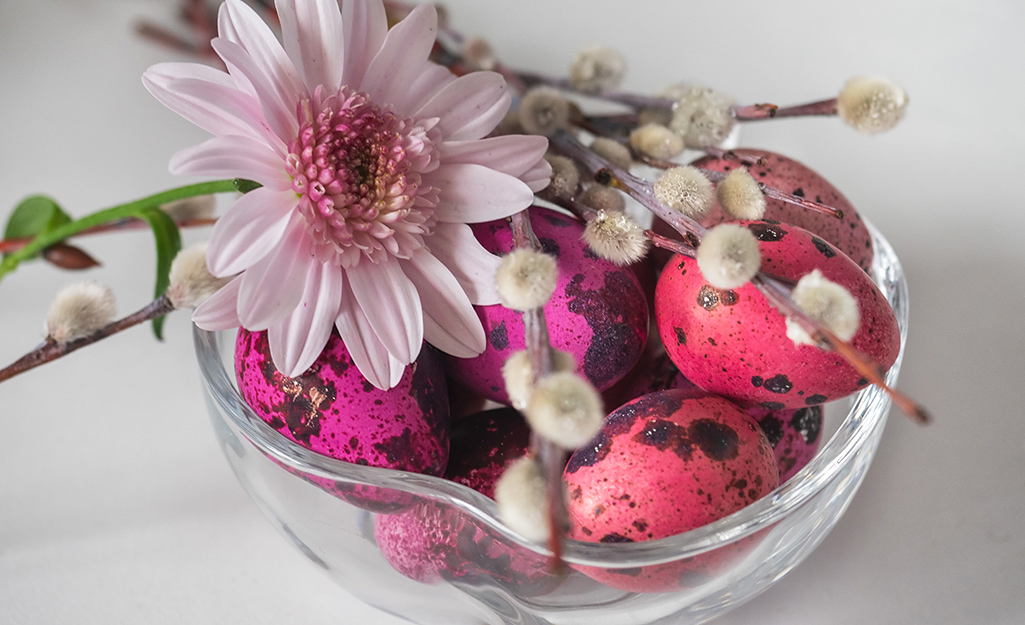 Up the style factor of artificial plants and flowers with one of the prettiest vase decoration ideas: painted egg shells. For a spring look, color them a deep pink with spots of brown and burgundy. Top it off, fill with a few branches of first-of-the-season plants such as pussy willows and daisies.
Nuts and Bolts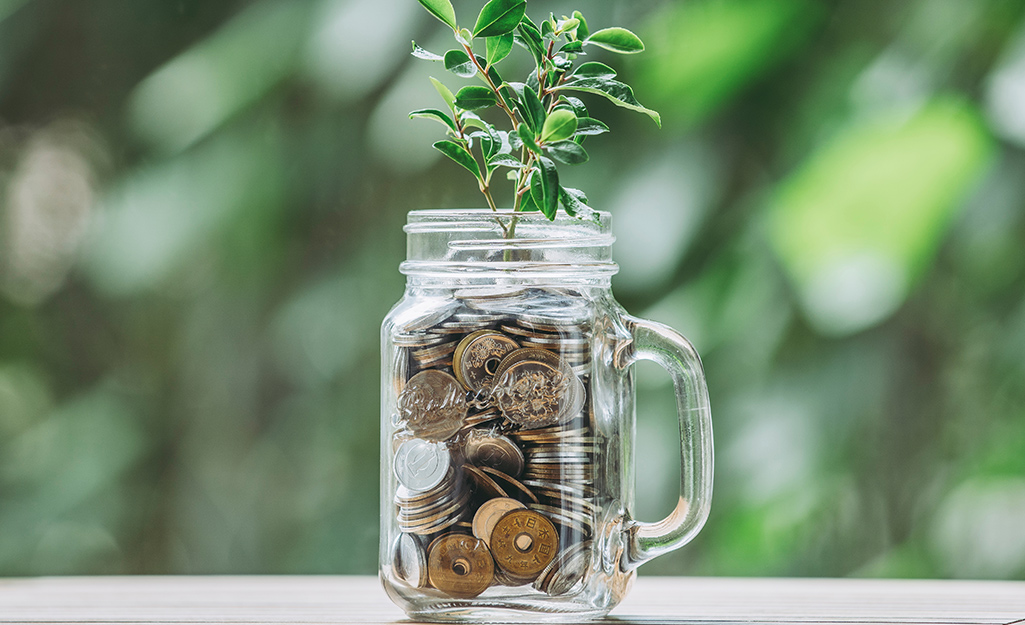 Love farmhouse style and need ideas on what to fill a vase with? Try an assortment of foreign coins, screws or old-fashioned nuts and bolts in a glass mason jar. A fresh green plant only adds to this vase filler idea's rustic charm.
Updated Vine Balls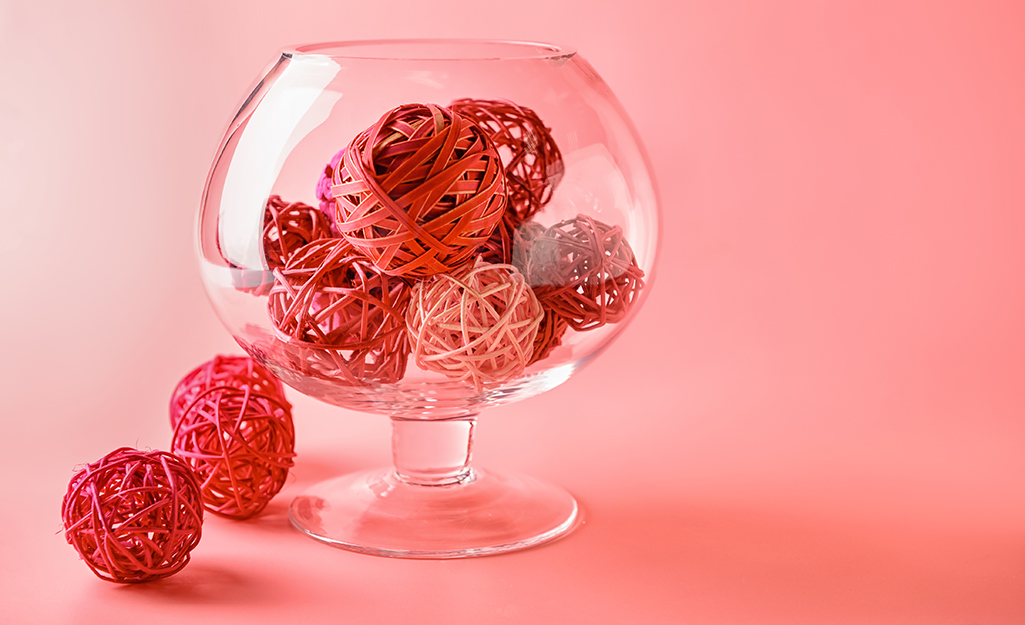 Vine balls make for eye-catching vase fillers. Take this tried-and-true idea and create a colorful conversation piece for a coffee table. Spray paint several in dfferent sizes and place them in an usual container such as an oversized brandy glass.
Candy and Confections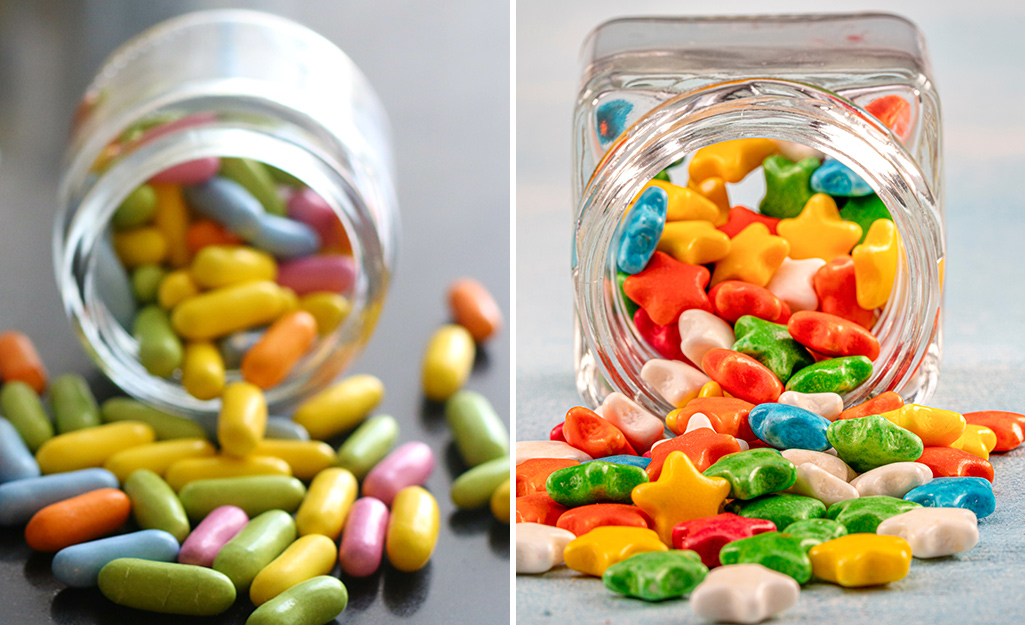 Here's a vase filler idea for the next baby shower, engagement party or tea soiree that's extra sweet. Place decorative bottles and jars filled with colorful candies around the room. Use them as party favors at the end of the event.
Fruit Slices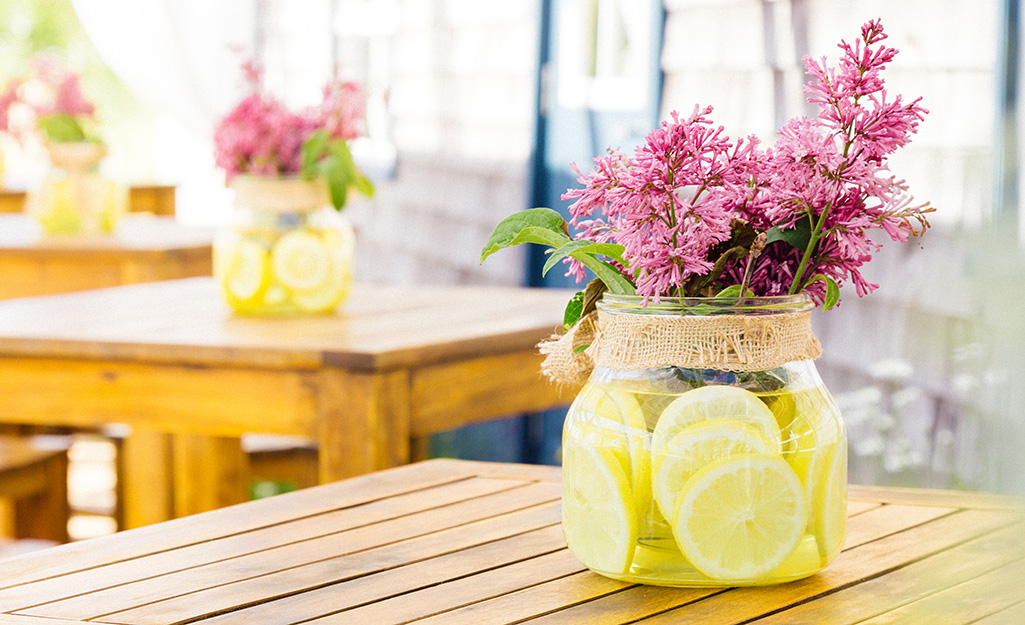 What's good for cut flowers and a unique vase filler idea for an outdoor event? Cut lemon slices. Start with a wide-mouth mason or other jar. Arrange the lemon slices around the inside of the jar and fill with water. Wildflowers and a burlap ribbon make this vase idea ready for any shindig.
Coins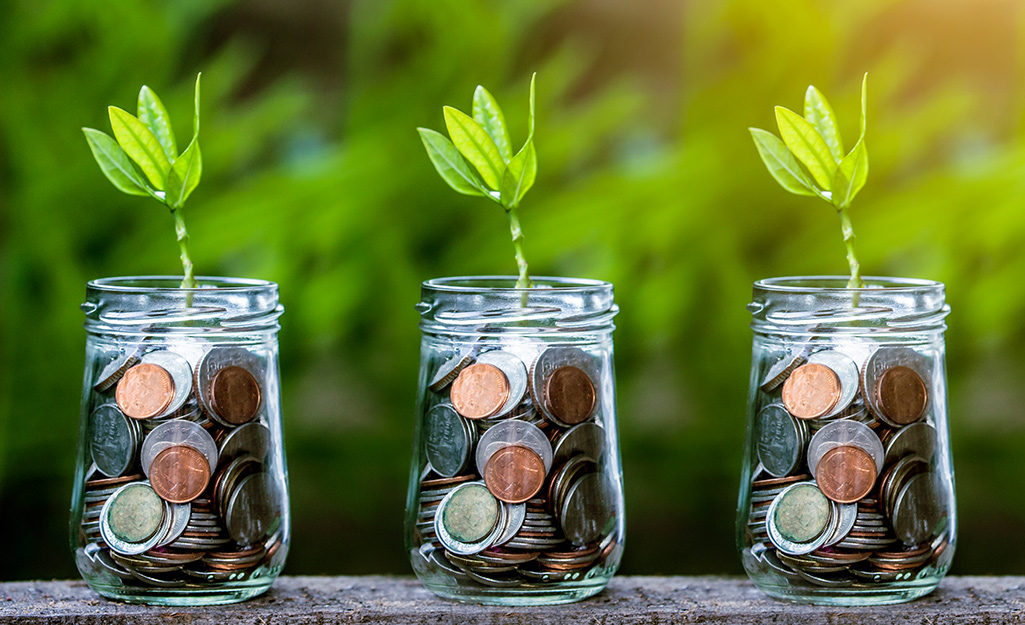 Got any spare change? Use it to create a whimisical vase decoration idea for a window sill or kitchen counter. Add artificial leafy stems to give the illusion of planting your own "money trees."
Explore More on homedepot.com