Mason jars have been a popular glassware option for a while now. Despite being invented with the sole purpose of canning in mind, there are many Mason jar uses. These glasses have been popular drinking vessels for decades, but their surprising uses go way beyond just a drinking glass. 

Check out these ideas on how to use Mason jars in several surprising ways. 
Store Produce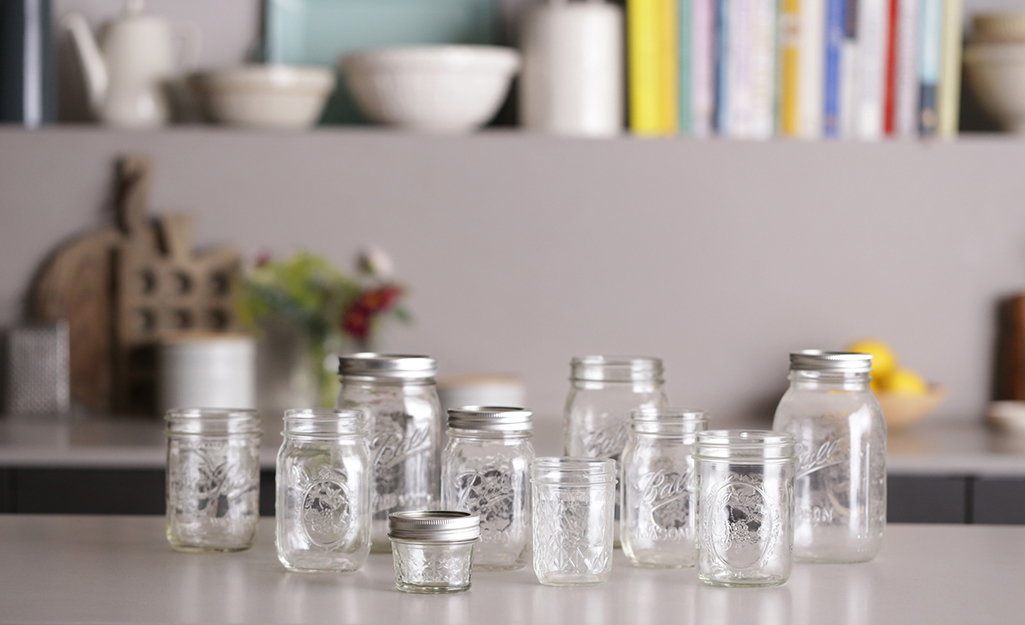 Mason jars are excellent for storing produce for multiple reasons, primarily because they are made of glass. Glass is non-porous, so it does not absorb the flavors of the food it comes in contact with. With Mason jars, you can store any and all produce – cooked or raw – without reservation. 
Mason jars are also helpful for those trying to maintain an organized refrigerator. Toss your green beans in a Mason jar, set it on the refrigerator shelf and you've got yourself an orderly way to keep tabs on your produce. Transparency is a plus, too, so you'll always know exactly what you have inside the jar and how fresh it is.
The sealable aspect of a Mason jar is not to be overlooked. Regardless of whether you own screw top jars or ones that operate with a hinge, these superstars can be taken on the go without a fuss. 
Produce is not only well-stored at home, you can also bring it with you to work, the park or anywhere in between. With Mason jars, you can fashion yourself gorgeous layered salads that make you excited to eat lunch at your desk. 
Make Overnight Oats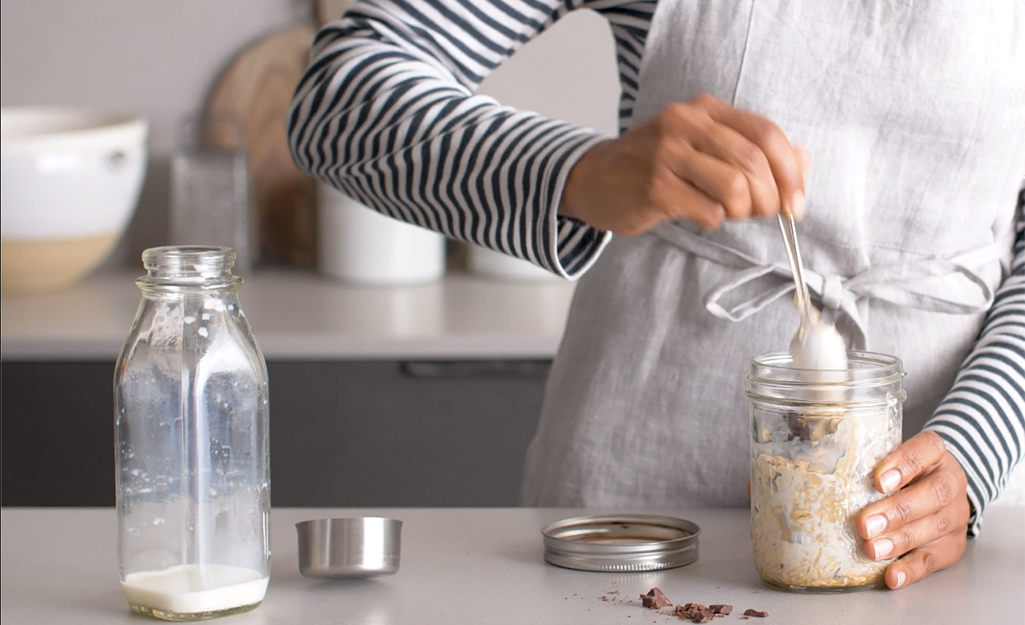 Overnight oats is one of many mason jar recipes. These oats make the morning rush so much more manageable, and are great eaten at home or taken on the road. The beauty of overnight oats is that there is zero cooking involved in their preparation. They're great for summertime, when you don't want to heat up your kitchen, or for folks with busy schedules who must prepare breakfast quickly. 

All you need to do is combine ingredients and let them mingle overnight. The required ratio is a one-to-one of rolled oats to liquid, such as water, milk, non-dairy drinks or even cream. Then feel free to add whatever flavorful and fun bits you'd like. Nuts, seeds, dried fruit, shredded coconut, nut butters, granola – you name it.
Perfect for Pouring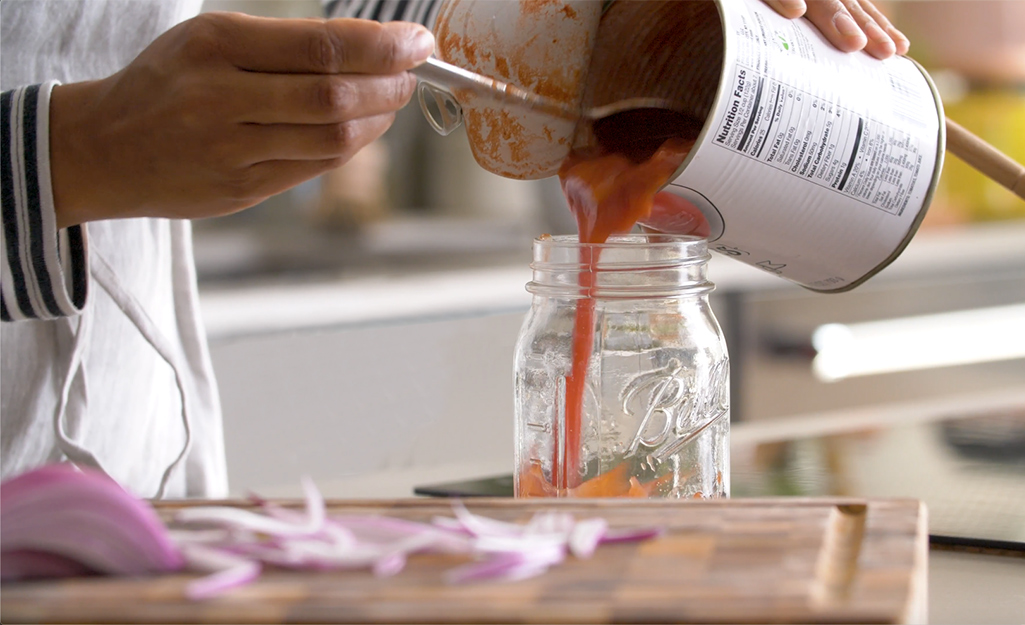 Pour leftovers into a Mason jar. Many home cooks run into this issue – a can of tomatoes is opened, half of its contents is used, and then what? It is especially important to transfer acidic foods like canned tomatoes because their chemical makeup will corrode metal. While such concerns are not as relevant for non-acidic foods like canned beans, you will still end up altering the food's flavor if you do not move it out of the metal can. 
Pour some pizzazz in your jar with your water. One great way to meet your water drinking goals is to flavor your water with citrus, cucumbers or herbs like mint and basil. Drop whatever you prefer into a Mason jar, top it off with water and you will be more than eager to drink this refreshing beverage. Plus, a Mason jar's size, material and lid make it great to drink just about anything out of it. 
Arrange Flowers and More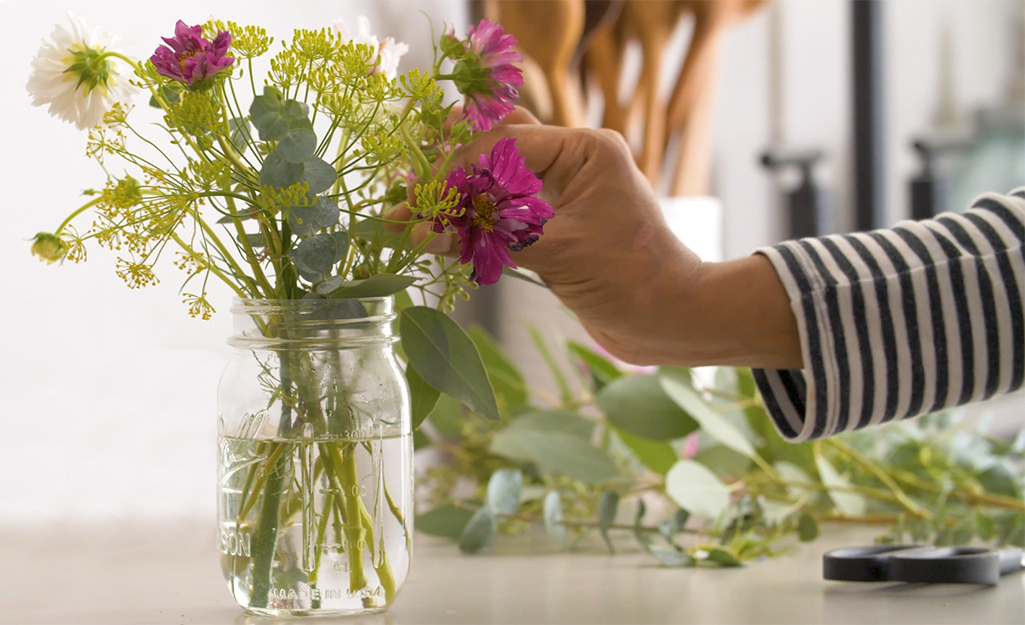 Mason jars possess both style and a rustic appearance, which make them perfect as vases or even storage. 
The pairing of this everyday item with wild flowers (or even just a few stems of your favorite blossoms) looks great. Start using Mason jars as vases and treat yourself to a home brimming with greenery.
There is no denying it, Mason jars have an elegant design, making them favorites for dealing with desktop clutter. If you have a corner of your kitchen countertop, office desk or nightstand that tends to accumulate odds and ends such as rubber bands, paperclips, pencils, hair ties or makeup brushes, Mason jars can be your convenient fix. 
Homemade Gifts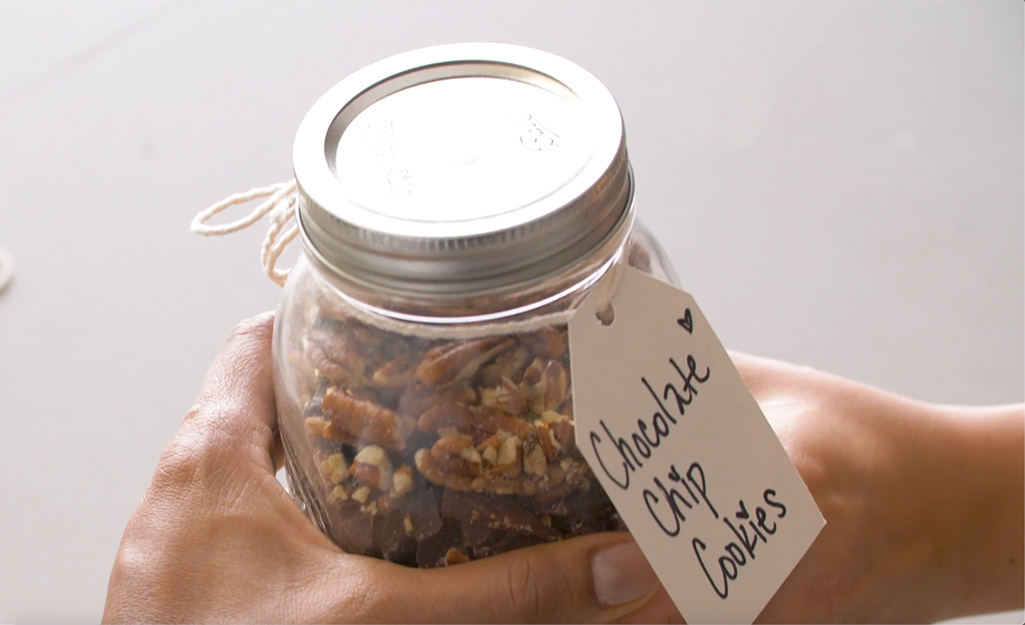 Homemade gifts are always welcome and always look even more charming when they're presented in a Mason jar.   
DIY baking mixes are ideal for Mason jars. By layering the dry ingredients required for a bake (flour, sugar, cocoa powder or cinnamon) in a mason jar, your cookies will look tasty baked or unbaked. Cakes, brownies, muffins or quick breads all work. Layer the recipe's dry ingredients in a jar and you'll be ready to bake whenever the craving strikes. All you'll need to do is add wet ingredients, which are generally staples found in any kitchen – eggs, milk, oil and water. 
Your options for what to pickle are endless, particularly in the summertime when produce is bountiful. 
Try cucumbers, onions, carrots, beets, peppers, zucchini, green beans, fennel, celery and more. There are two ways to go about making homemade pickles, one quick and one a bit more labor intensive; but don't worry, it really isn't all that much work.
To quick-pickle, all you need to do is cut up your vegetables, place them in your Mason jar and top with vinegar, sugar and kosher salt. When it comes to vinegar selection, you can use just about any type, but unseasoned rice vinegar is the most neutral, so it makes a good base. The appropriate ratios are 1 cup sliced vegetables, 1/2 cup vinegar, 1 tablespoon sugar and 2 teaspoons salt. Once you give the Mason jar a good shake, let it sit for 10 minutes and the pickles will be ready for you. 
To get a little more advanced with pickling, create a brine by bringing water, vinegar, sugar, salt and any flavoring you'd like such as mustard seeds, bay or peppercorns, to a simmer. This brine is poured over the vegetables within the Mason jar and must sit for at least a day. 
Tip: Mason jar pickles will last for one month in your fridge.
Mason Jar Salads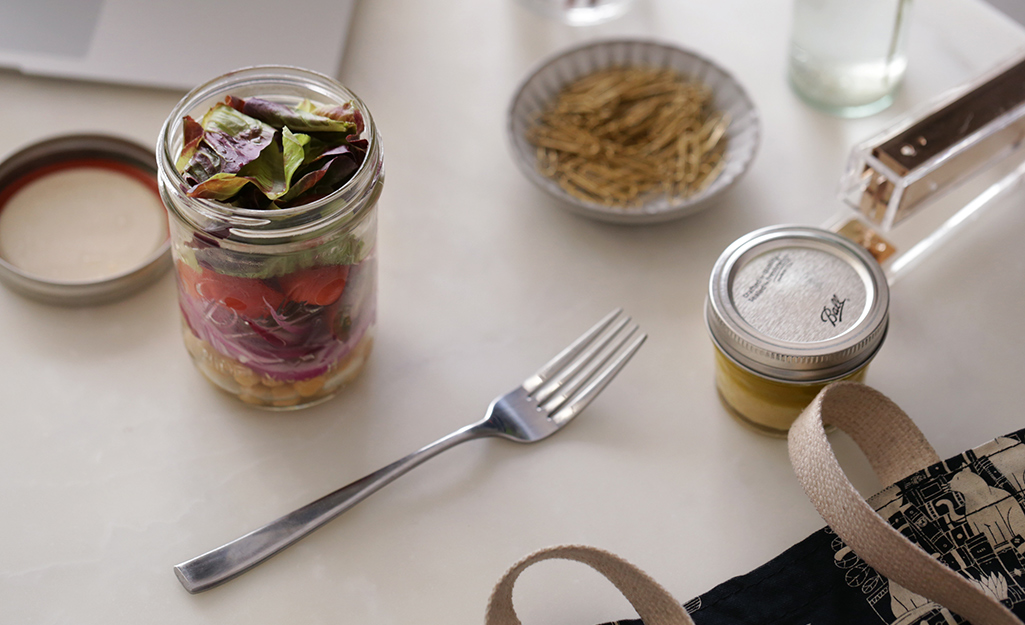 With Mason jars, you can fashion yourself gorgeous layered salads that actually make you excited to eat lunch at your desk. Mason jars make DIY salad dressing a breeze. Just pour your ingredients in and shake to emulsify. You can then store this homemade topper for up to a week. Here are a few recipe options if you need some help getting started: 
Combine 1/2 cup extra-virgin olive oil, 3 tablespoons vinegar of choice (balsamic vinegar, red wine vinegar, white wine vinegar), 1 tablespoon Dijon mustard, 1 tablespoon maple syrup, 2 medium cloves garlic (pressed or minced), 1/4 teaspoon fine sea salt and freshly ground black pepper to taste.
Combine 1/2 cup extra-virgin olive oil, 3 tablespoons red wine vinegar, 2 teaspoons dried oregano, 1/4 teaspoon red pepper flakes, 1/4 teaspoon fine sea salt and freshly ground black pepper to taste.
Combine 1/2 cup olive oil, 3 tablespoons cider vinegar, 4 tablespoons tahini, 1 teaspoon honey and 1/4 teaspoon fine sea salt.
Tip: When making a Mason jar salad, start with the heaviest items – radishes, root vegetables or grilled chicken – on the bottom and layer up with progressively lighter foods to avoid squashing. Greens go at the top.
Make Lights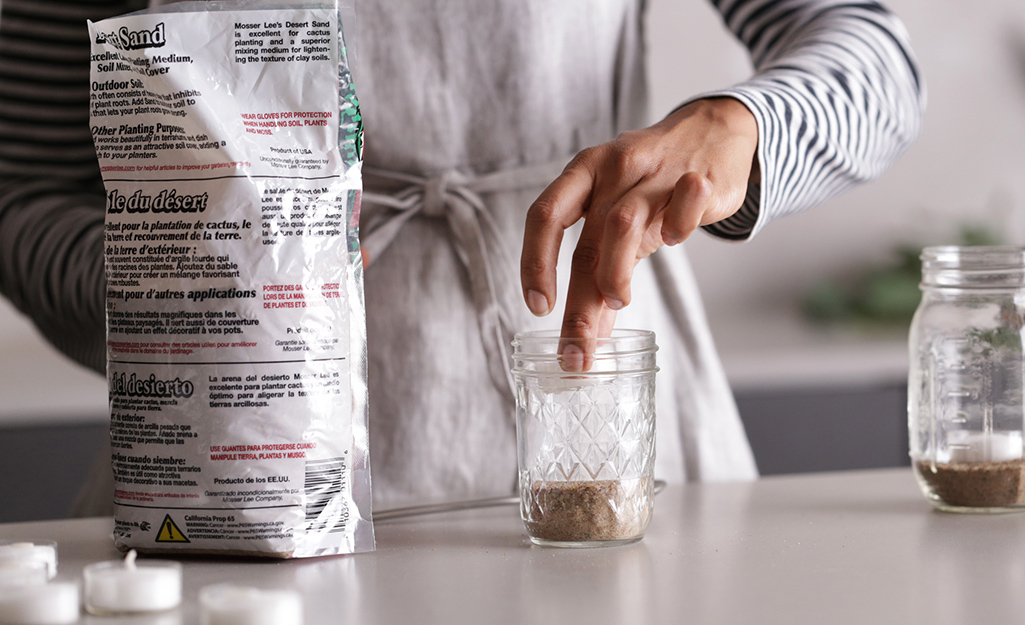 Mason jars make elegant and unique lighting features. If you are having a dinner party, dine outdoors on a regular basis or are just looking to add a little ambiance to your home, mason jar lights are a great DIY project for you. 
To construct, pour a bit of sand into the base of a Mason jar. Then set a tealight or votive candle on top of the sand. The sand will hold the candle in place and will act as a barrier between the candle's base and the glass jar. Your guests will be impressed (as will you!). 
Explore More on homedepot.com