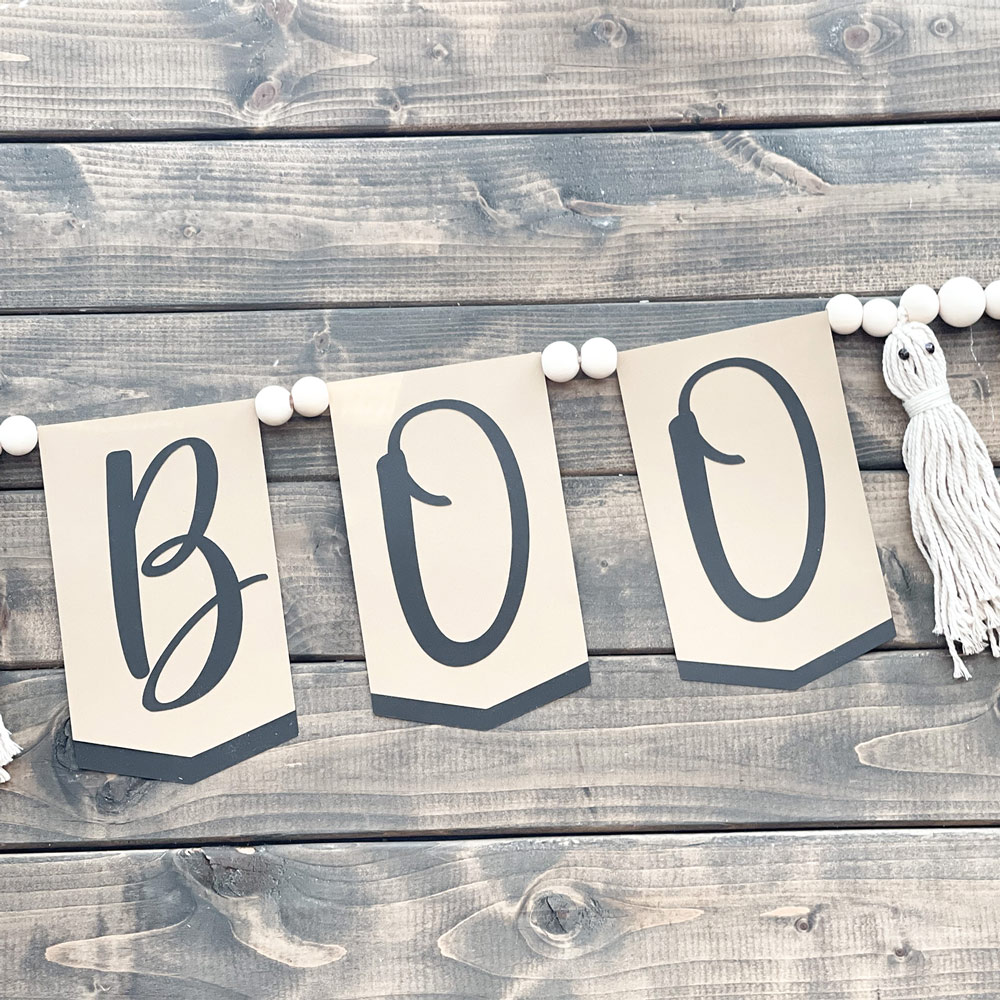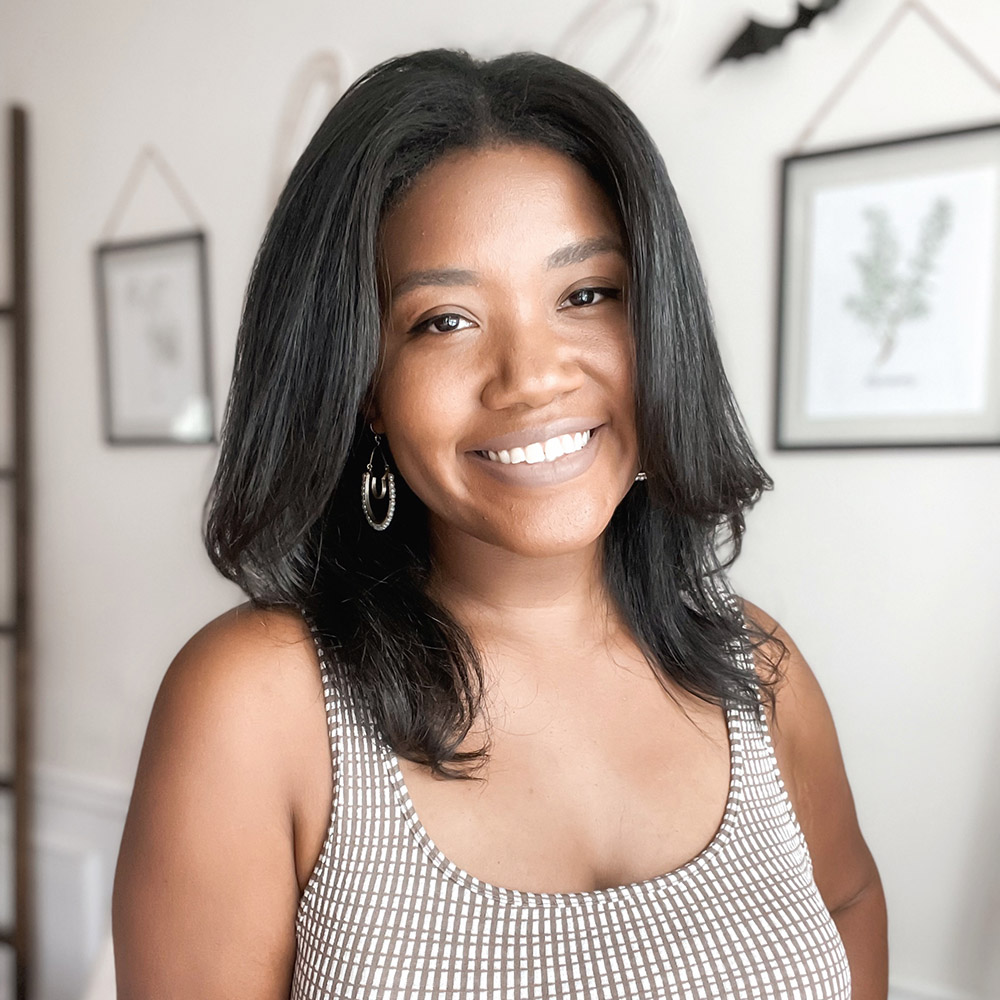 A Note From The Home Depot
When we think of garland, winter holidays usually come to mind. However, our resident DIY expert, Ashleigh Lauren has the scoop on how you can create your own garland for the spookiest holiday of them all, Halloween! 
1
Create Your Own Halloween Garland
This ghost banner is so quick and easy to make. To get started, all you need to do is create your cute ghost. I'm using macrame cord to make mine, but you can use twine or any color yarn, too. To create the ghost, I made tassels. The first thing you want to do is wrap the macrame around any object according to the size you would like each to be. I wrapped mine about 25 times.
After I took another piece of macrame and I tied it around the top. Keep the excess. It's how you will get to hang your ghost. 
Then, I took another piece and tied it around what I call the base. It will give that rounded look, which will be the head of your ghost. Snip away any access macrame you have.
To make this tassel look like a ghost, you will need some eyes! To create them, I used some extra embellishments I had and colored them black using a sharpie. 
I then attached them to my ghost, adding them to each one using my hot glue gun.
Next, I used my Cricut to cut out my banner and the word "boo" using cardboard paper. 
After I related that, I added everything to a long piece of macrame. I also added wood beads.
To attach the ghost, I tied them to the rope and snipped off the excess macrame from the top.
And that's it now you have a neutral Halloween garland to hang over your fireplace or use for party decor. I love how this turned out, and I can't wait to use mine this year! 
This post was created in partnership with The Home Depot. The author may have received compensation for this article and associated images or video, potentially in the form of products and/or services. All expressed opinions and experiences are the author's own words.
Explore More on homedepot.com