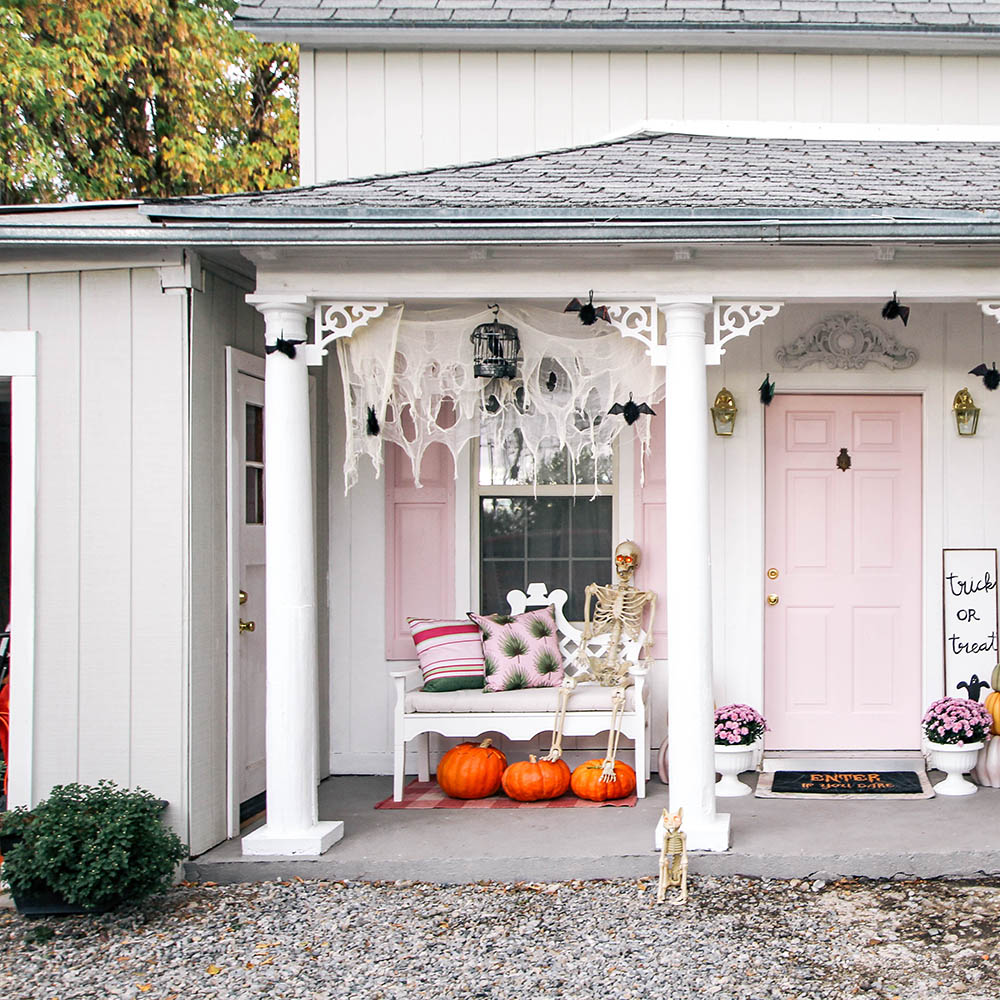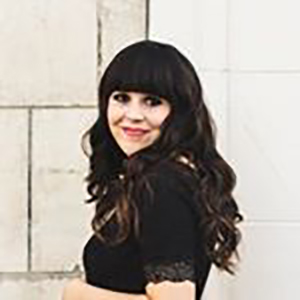 A Note From The Home Depot
For this year's Style Challenge, Ashley of At Home With Ashley decided to makeover her front porch for Halloween. Follow along for five tips on creating a stylish, yet spooky front porch.
Creating a Spooky Haunted Porch
Halloween is right around the corner! If you have a big (or small) porch, I wanted to share some ideas to make it stylish and spooky for the most fun time of year!
Tip 1- Choose a Focal Point
I started my haunted porch with the two Wicked Cauldron Witches– who actually talk and move! You just plug them in and they have a fun little conversation about their witches brew as they stir their cauldron. These ladies really set the tone for the porch!
Tip 2- Add Spider Webs
Every spooky porch needs spider webs! To create mine, I bought two inexpensive packs of cheese cloth. I hung them and then cut them with scissors and pulled on the cut ends. I kept making cuts until I was happy with the webs. Layering the cheese cloth and swagging it helped make the web to look more full. To finish the webs, I hung some bats that move in the wind with the webs!
Tip 3- Make a Porch Sign
This cute trick or treat sign was made from lumber at the Home Depot! I painted a 48″ tall piece of wood white and then added the words and ghost. For the frame, I stained pieces of popular that I then cut to size and nailed to the white board. I love that this is an easy project that you can 100% customize!
Tip 4- Make Your Front Door Stand Out
Even with lots of other scary things, make sure your front door is welcoming! I think symmetry is beautiful, so I put stackable pumpkins on either side of the door. Inexpensive planters were filled with blooming mums. I layered a floral rug with a spooky doormat (which really epitomizes the whole feel of this porch). I finished with the cat skeleton that is motion activated when people arrive!
Tip 5- Pay Attention to Details
For the left side of the porch I thought a moveable skeleton would be really fun on the bench! A talking raven (which lights up with purple eyes and speaks!) is hung from the roof of the porch. The cat skeleton is the perfect pet to the seating skeleton. They all work together to round out the haunted porch.
This Halloween porch was a really exciting way to start the month of October. I can't wait to share the haunted porch with trick or treaters in a few weeks!
Thank you to The Home Depot for partnering with me on this project. Make sure to visit my blog, At Home with Ashley, for more decorating projects!
This post was created in partnership with The Home Depot. The author may have received compensation for this article and associated images or video, potentially in the form of products and/or services. All expressed opinions and experiences are the author's own words.
Explore More on homedepot.com