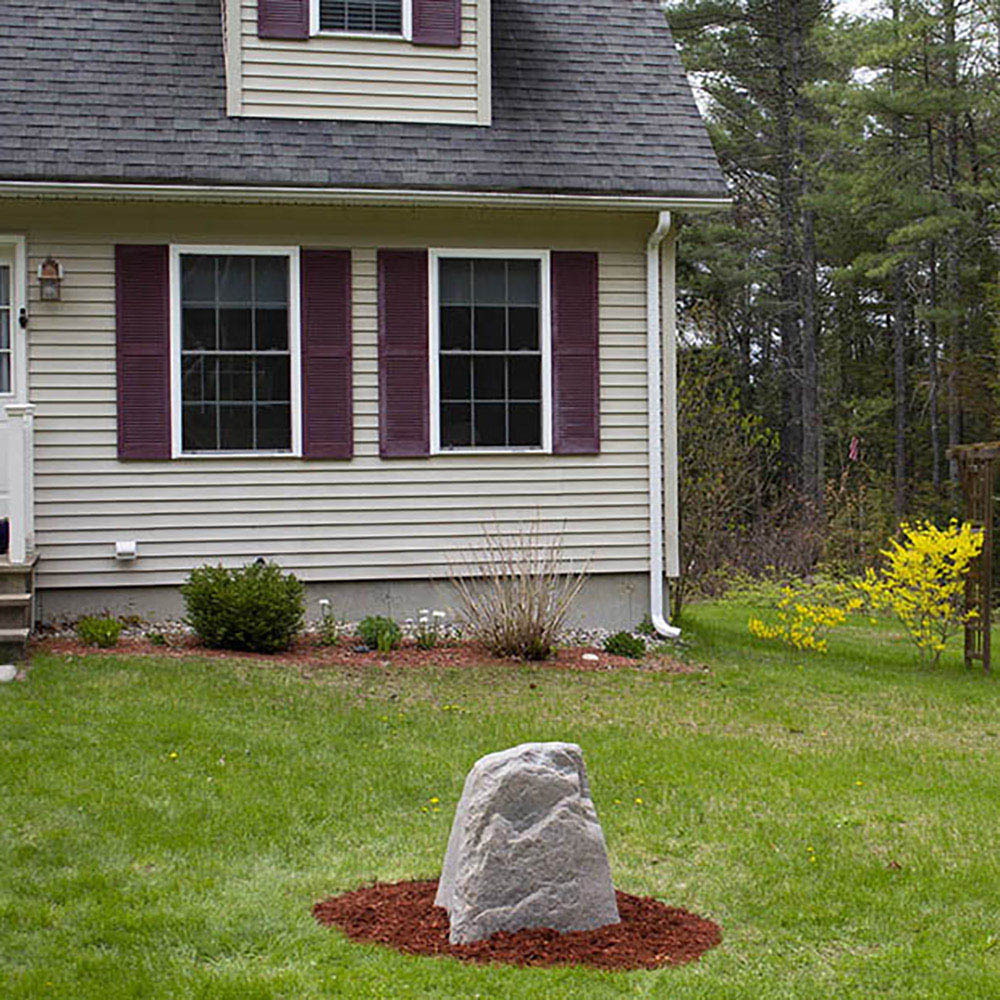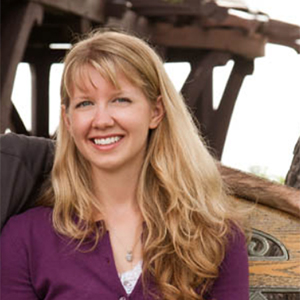 A Note From The Home Depot
We all do what we can to make our yards look presentable, especially in the front yard. Sarah Pelletier of Birch Landing Home was able to take a drilled wellhead and hide it, creating an eye-catching rock area to blend in with the rest of the space.
2
How to Build a Rock Area to Hide a Front Yard Drilled Wellhead
Drilled wellheads are a common eyesore in yards these days. Often installed in a convenient location for maintenance, but not always appealing.  Take our wellhead for example — it's smack dab in the middle of our front lawn and sticks out like a sore thumb.  Not only is it ugly, it's an added chore to tightly mow around. Thankfully, there's a fast and easy solution for hiding wellheads and other unsightly utilities:  a very realistic fake rock that blends in with the landscape.
A note on choosing your rock enclosure:  choose a rock that will fit your needs, as there are different sizes and shapes to choose from.  There are also different finishes (colors) to best resemble the natural rocks in your area.  Keep in mind that some styles of wellheads or other utilities may need to be vented.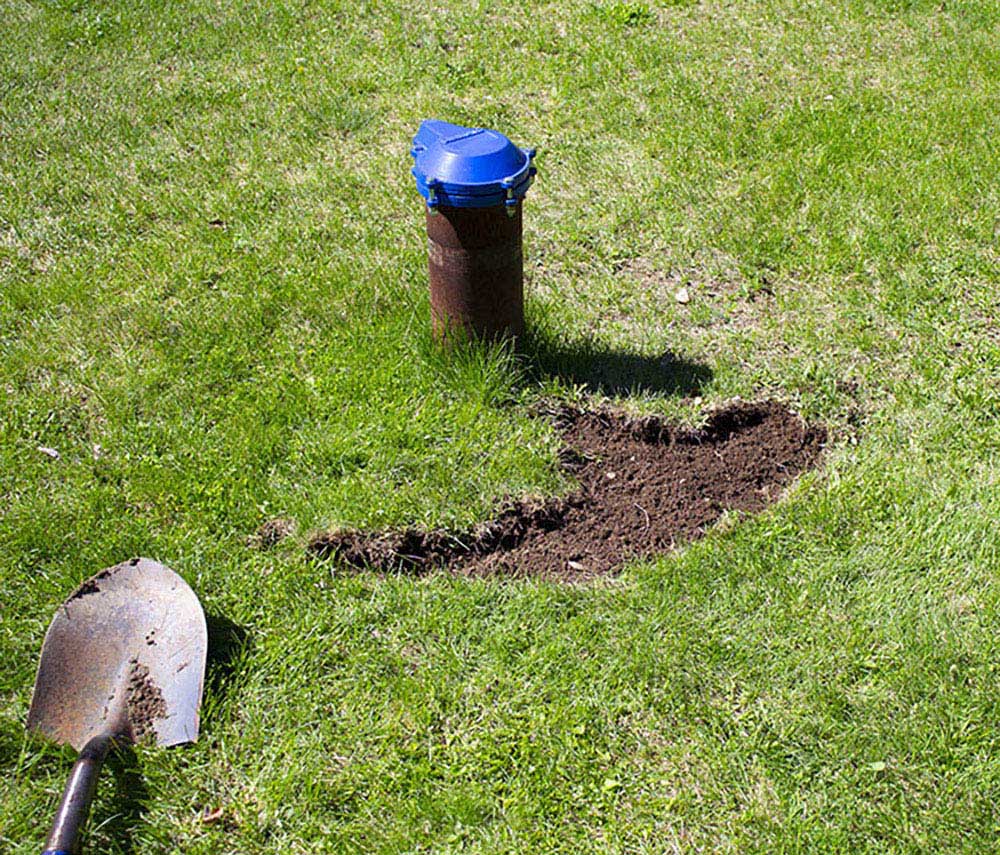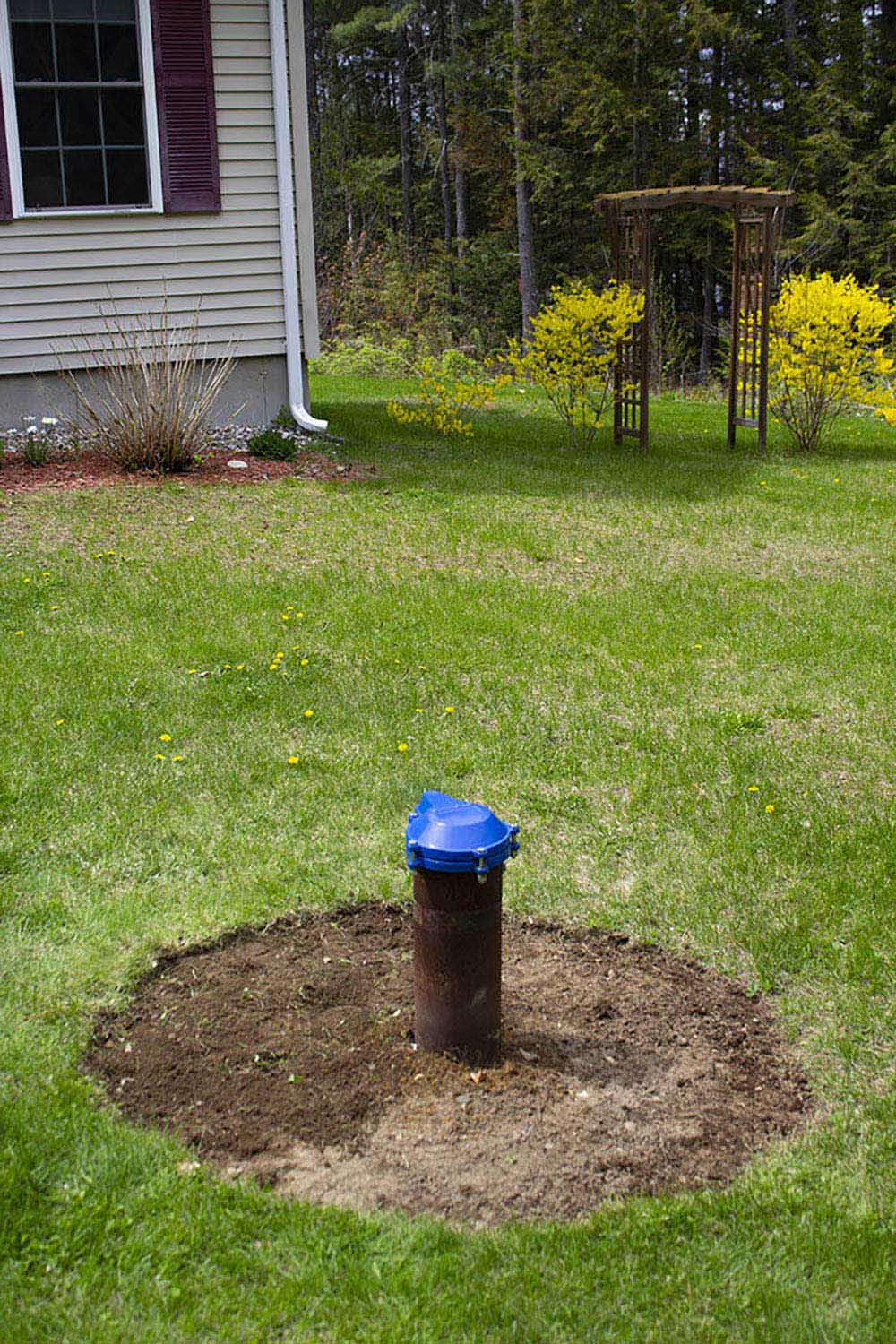 Measure around the wellhead to mark where you'd like your mulched area to be. Then remove the sod by lifting under the edge of it with a shovel and peel it up in pieces, leaving bare level dirt.
Unroll your landscape fabric and lay it over the new bed, cutting it to fit around the wellhead.  Secure to the ground with landscape fabric staples Then cut off the excess around the bed.
Place your Dekorra Rock Enclosure over the wellhead and, very gently, tap the provided anchor stakes into the ground to secure it.
Place a generous layer of mulch on the landscape fabric and around the rock to hide the anchors.
And that's it – the unsightly wellhead has disappeared!  This project can be left as-is, or you can fill in with plants around the rock to blend it in even more.  If the well ever needs maintenance, you can simply brush the mulch back from the anchors, pull them up. Lift the cover off to access the wellhead.
This post was created in partnership with The Home Depot. The author may have received compensation for this article and associated images or video, potentially in the form of products and/or services. All expressed opinions and experiences are the author's own words.
Explore More on homedepot.com