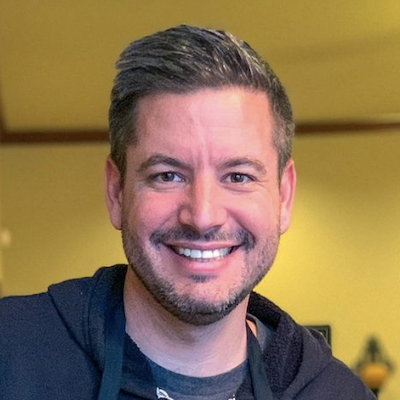 A Note From The Home Depot
It only takes a few household items to create themed bookend for your kids! Dad and DIY blogger, Beau Coffron has the scoop on how you can complete this fun and easy craft with your little ones.
Books can transport you into outer space or help you dive to the depths of the ocean. They can give you talking animals as best friends and help you complete seemingly impossible magical adventures. They are a pathway to learning and imagination. Some of my fondest memories are of my dad reading to me each night while I drifted off to sleep. However, books can also be the cause of extreme messes and disorganization around the house. That's why these school bus bookends are not only just a fun project, but they are also a very practical one. Your kids will think it's all about decorating a bus while you know it's about providing a tool to keep their room clean! 
1. Using a ruler, draw eight 4x5 inch rectangles on foam or cardboard. Cut out each rectangle. You will need four rectangles per bookend. 
2. Draw the front and back of a school bus on yellow card stock. Repeat with the other side of the school bus. Decorate the bus with windows, black lines, a stop sign, and whatever else you'd like. 
3. Cut out the school bus and glue the two front pieces together. Then glue the back pieces together.
4. Using a hot glue gun, attach two foam or cardboard rectangles to metal "L" brackets. Glue two more rectangles to the previously glued ones, sandwiching the "L" brackets in the middle so they are hidden. This makes one bookend. Repeat with the second bookend. 
5. Wrap the two bookends with green tape, sealing all of the seams and covering the foam or cardboard
6. Glue the yellow front of the school bus to one bookend and the back end of the bus to the other. 
7. Place both bookends on your child's shelf and help them organize their favorite books.
This post was created in partnership with The Home Depot. The author may have received compensation for this article and associated images or video, potentially in the form of products and/or services. All expressed opinions and experiences are the author's own words.
Explore More on homedepot.com