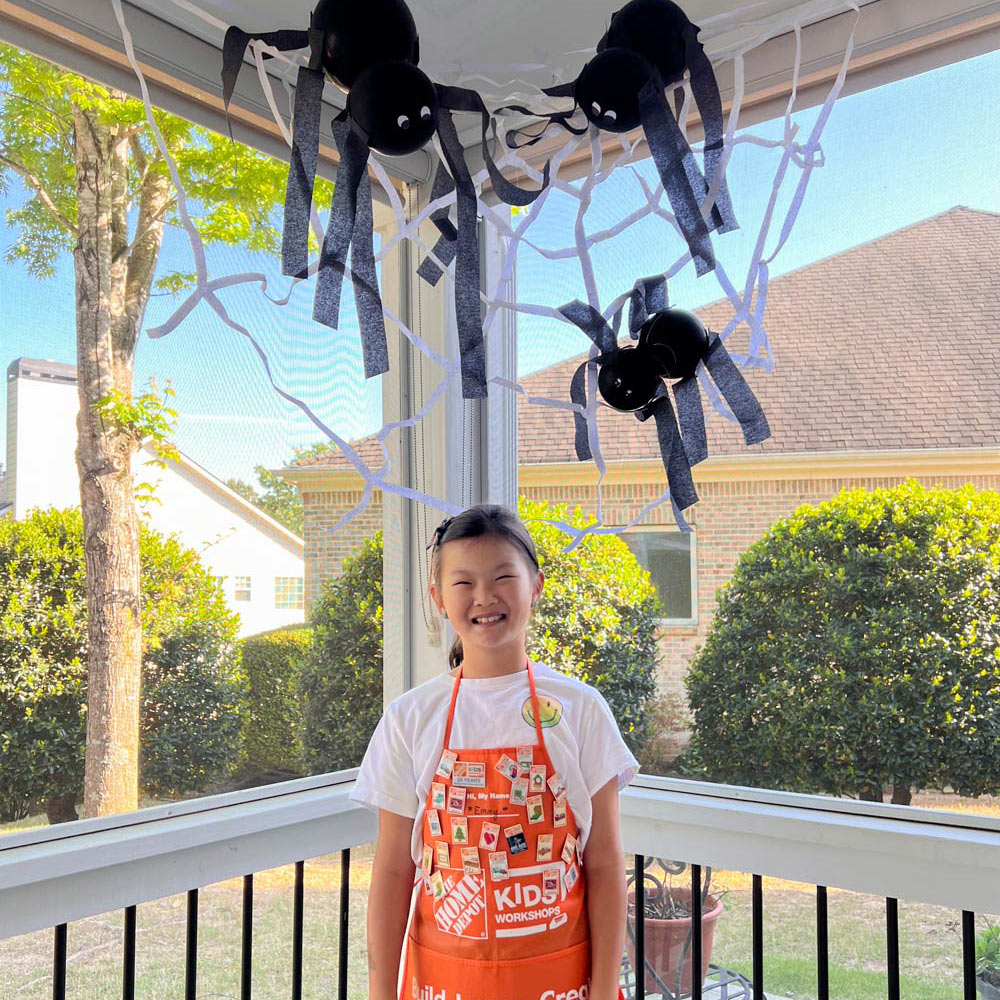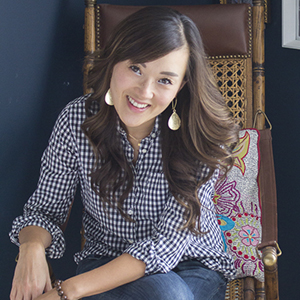 A Note From The Home Depot
Looking for a fun and easy DIY to do with your kids for Halloween? Yuni of Love Your Abode shows how to create Halloween balloon spiders that add the perfect spooky touch!
1
How To Make Halloween Balloon Spiders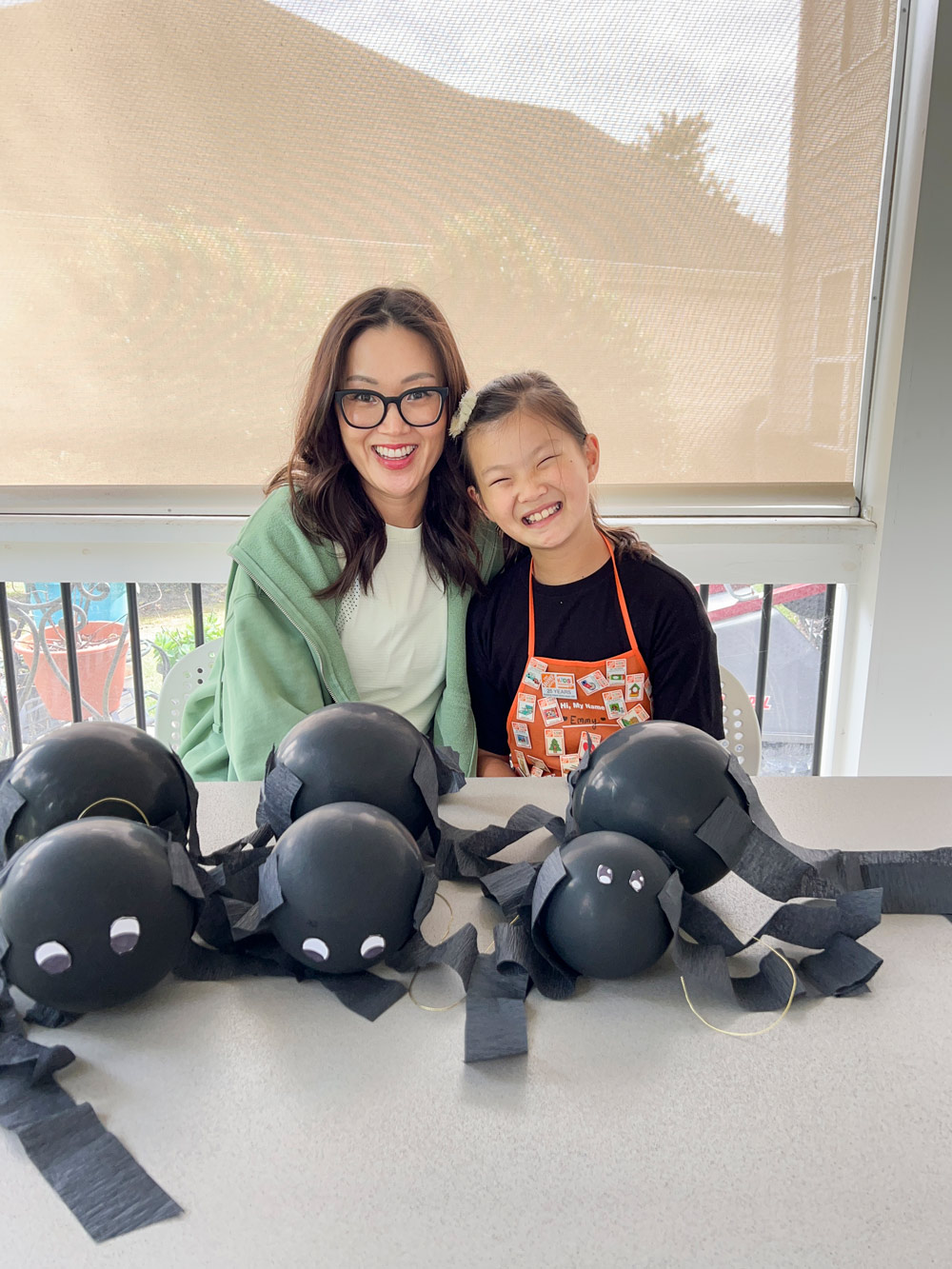 The kids love when we add decorations throughout the house for Halloween. Emmy and I got really creative and decided to make some spider balloons for this month's Home Depot Kids Workshop. We added them to our screened porch; they are the perfect combination of fun and spooky Halloween decor. These were really easy to make and Emmy was so tickled with the outcome. 
Here's how to make your own Halloween Spider Balloons!
Emmy and I blew balloons and made sure we had a mix of different sizes. You will have one balloon for the spider's head and another for the body. Be sure to supervise your kids during this important step. 
6
Step 2:  Draw and Cut Out Spider Eyes
Help them cut the spider eyes out carefully.
10
Step 3: Attach the Eyes, Body Parts and Legs
Once the eyes are cut out, we used some scotch tape to stick them to the head. I helped cut the tape into smaller pieces so they would be hidden underneath the eyes. 
To attach the bodies, I simply tied a stringaround the ends of each of the balloons. Then, I tied those two strings together. I recommend keeping the string longer so you can also use it to tie around the spider web for added support later. For the legs, we cut the streamers into different lengths and just attached them to the balloons using rolled-up scotch tape.
15
Step 4: Hang the Spider Web and Add the Spiders
Now, it's time to hang the spider web and attach the spiders!
We already had command hooks outside on our patio to hang the spider webs. You can either use command hooks or tacks to hang the spider web. You don't need anything heavy-duty since the whole project is pretty light in weight.
Carefully, place the spider onto the web. Fix the legs so that they go over some parts of the web. I used the string from the body to tie them around the web for added security.
It turned out so cute and it was such an easy project to do with Emmy!
Wouldn't this look so cute all around the house? It would be perfect on our covered front door too. We hope you join us and the Home Depot Kids Workshop to make your own Halloween balloon spiders. I know your littles will absolutely love this project!
This post was created in partnership with The Home Depot. The author may have received compensation for this article and associated images or video, potentially in the form of products and/or services. All expressed opinions and experiences are the author's own words.