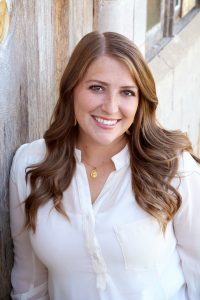 A Note From The Home Depot
The Home Depot Kids Workshops are a perfect way to bring the family together. See how Natalie Dalpias from The Creative Mom creates a festive project with her kids for the holiday season!
Hey there! I'm Natalie, from TheCreativeMom.com. I'm so excited to show you how my kids and I made these cute little reindeer ornaments.
I love crafting and creating with my kids! We've been doing The Home Depot Kids Workshops every month, and my kids have enjoyed doing them so much, they have been thinking of their own fun little projects at home. They wanted to do something for the holidays, so they came up with this cute little idea of making a reindeer ornament from a terra cotta pot. It's a tradition of ours to make a homemade ornament each year, so this project was perfect for us.
To make this reindeer ornament, you'll need a few things you can find in your local Home Depot store, and around your home.
Red Pom Pom
Wiggly Eyes
Fuzzy Sticks (or pipe cleaners)
Start with a terra cotta pot. You can use whatever size of pot you want. Our local Home Depot store had a bunch of different sizes, but we chose to use the smallest size because it is going to be hanging on a tree. But if you wanted to use this as a decoration, you could use a bigger size.
Paint your entire pot with brown paint. We just used craft paint that we had on hand, but you could also spray paint your pot.
After your pot is painted and dry, you'll glue on a pom pom for the nose, and some wiggly eyes right above the nose. Make sure you are being careful with the hot glue so nobody gets burned.
After you have your reindeer's eyes and nose in place, you'll give him some antlers. Use a fuzzy stick or pipe cleaner for this. Just fold the pipe cleaner in half, and then bend the antlers in whatever shape you want.
Once you have the antlers in the right shape, hot glue them onto the top of your pot. Be careful not to cover up the hole in the pot. We are going to be using this hole later, for a string to hang our ornament on the tree. Glue the antlers toward the front of the pot, so it doesn't cover that hole.
Now your reindeer looks pretty good! But we've got to turn him into an ornament, so we need to add a string. We'll also add a little extra fun by making this ornament into a bell.
Take a string about 12 inches long. Make sure the string is thin enough to fit in the hole of the pot. Then thread the string through the pot. You'll tie a flat metal washeronto the bottom end of the string.
We don't want the string to pull too far out of our pot, so you need to tie a double knot about an 1 ½" above the washer.
Once you've got your washer tied on, and the knot above the washer, you will tie a loop on the top of the reindeer so you can hang it on the tree.
That's it! You are all done with this cute little ornament. We wanted to remember which year we made these ornaments, so my kids wrote their names and year on the ornament with a Sharpie paint pen. You can find these paint pens at The Home Depot in their paint section.
If you wanted to, you could use this same method to make all sorts of different ornaments. We thought a snowman, a Santa Claus, or just decorating a little bell would be really cute. It's super simple and my kids had a blast doing it.
Thanks so much for following along with this tutorial. My family loves doing projects like these. If you do this project, I would love to see it! You can find me at my website, The Creative Mom, or on Instagram.
This post was created in partnership with The Home Depot. The author may have received compensation for this article and associated images or video, potentially in the form of products and/or services. All expressed opinions and experiences are the author's own words.
Explore More on homedepot.com