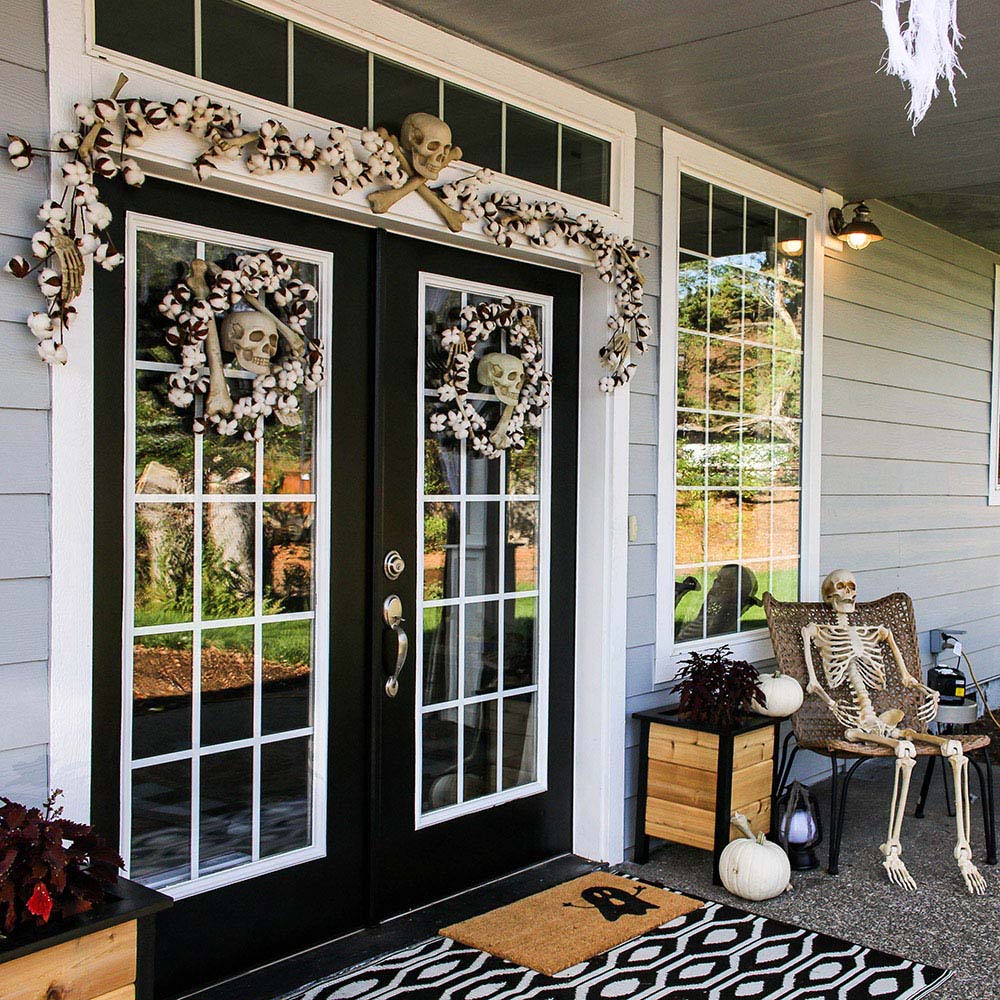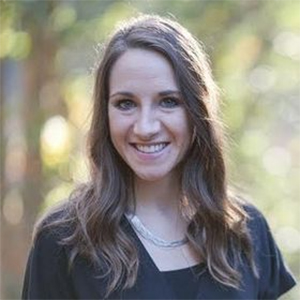 A Note From The Home Depot
With Halloween around the corner, it is always fun to decorate the outside of your home in preparation for guests. Chelsea Johnson of Making Manzanita was able to take advantage of  a few Home Depot products, showing how she prepared for her trick-or-treaters this year.
Halloween is right around the corner, so it's time to get your front porch ready for trick-or-treaters! This year we were thrilled to take part in Home Depot's Halloween Style Challenge with a Spooky Cemetery theme. We came up with something that was so easy and fun to create!
If you wanna do it like we did, go and grab some donuts and coffee, snag the kids and spend the morning outside "making Halloween" as my toddler called it. The little ones can help unpack the boxes of decor. There was nothing too complicated about this Spooky Cemetery porch, so it is definitely one to involve the whole family!
We really wanted to add some drama, which is always fun when you are decorating for the holidays. Incorporate something that makes your neighbors do a double take when they drive.
Visually, I think the most dramatic thing we did on our spooky cemetery front porch was the white curtains. They were SO easy and inexpensive. We used cheeseclothcut into descending lengths and ripped at the bottom and attached to the top of the front porch simply with white thumb tacks. Couldn't be easier!
Another dramatic thing we incorporated were these lanterns, which you can't get really get the full effect of in pictures…but they flash like lightning and make spooky sounds, which will definitely give your trick-or-treaters a scare.
The fog machine filled with this fog juice really adds drama to everything as well. There's nothing more spooky than walking up to scene covered in fog.
11
Turn Your Flower Bed Into a Cemetery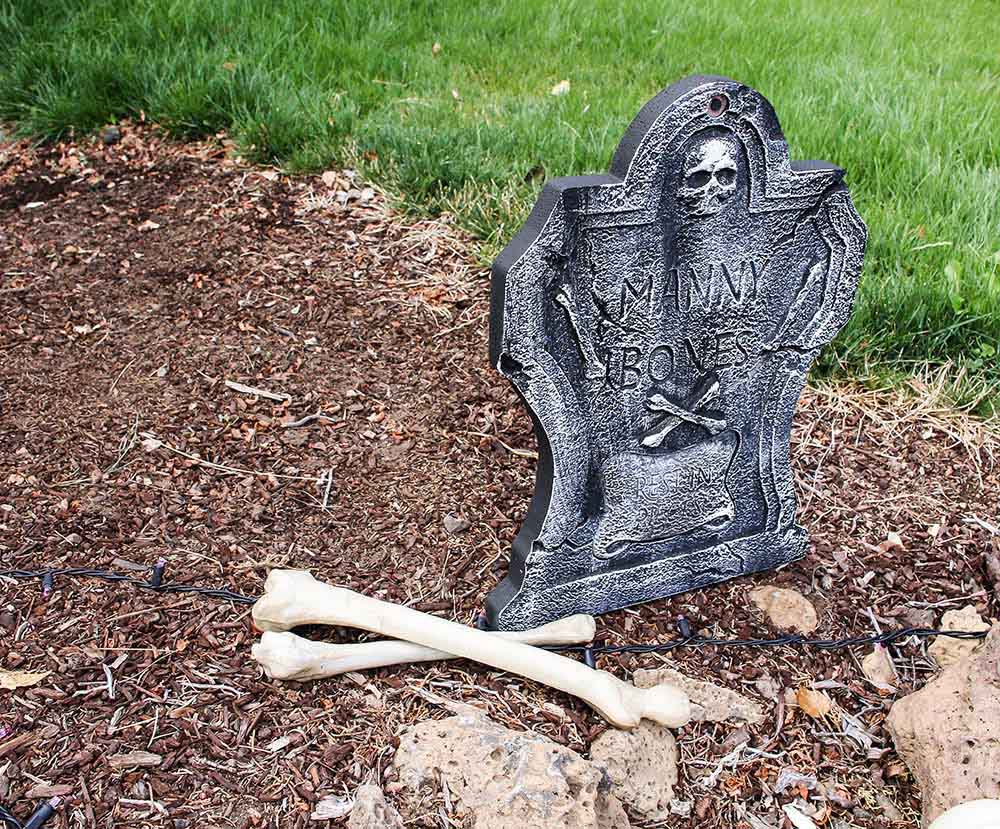 This time of year the flowers have come and gone. So use that flower bed to create a spooky scene for your Halloween decor! This LED Tombstone setwas the perfect addition along with some bones thrown in for extra spooky.
My absolute favorite part of the whole spooky cemetery is sticking the hands and feet bones from this Bag of Bones set into the soil a bit so they look like they are coming up from the grave.
The lights on the ground act as spotlights on the tombstones at night. I love that you can change the colors from orange to purple. Or even flashing alternating between orange and purple.
18
Incorporate Reusable Decor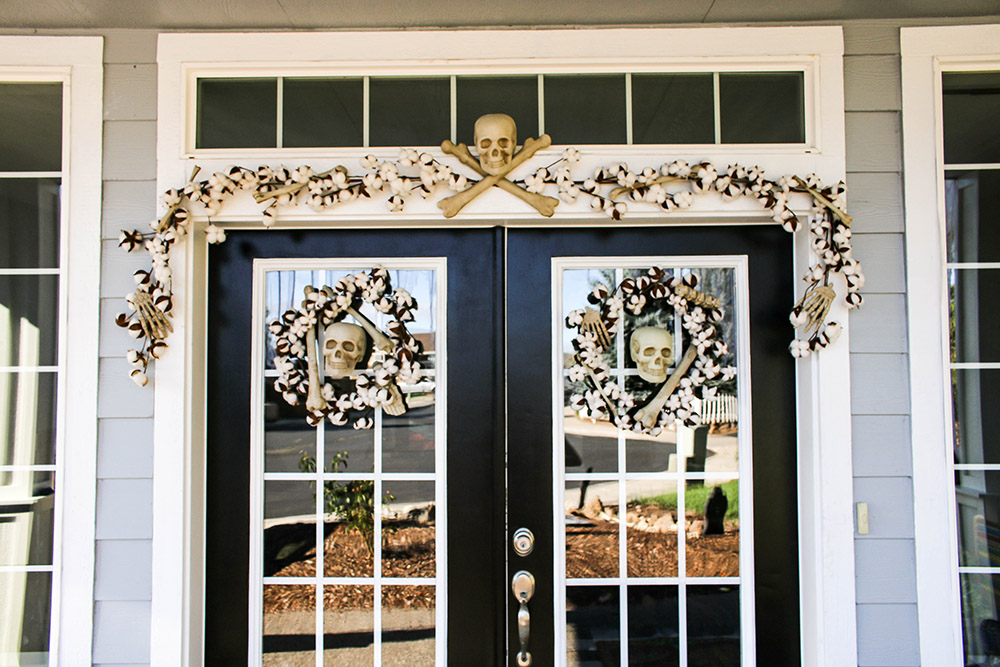 My husband looked at me like I was crazy when I pulled the cotton wreaths and garlandout of the Home Depot boxes. But, I am firm believer that you can totally mix in your own style. Even if you're doing something like creating a spooky cemetery porch!
When I am decorating for the seasons, I love finding versatile pieces that can be reused for other holidays or even year-round. So, we've got a little bit of farmhouse mixed in with our crossbones and skulls. I think it turned out so cute! All we did was zip tie some of the bones from the Bag of Bones sets to the wreath and garland. The skull is tied on with fishing line so it truly looks like it is floating. Incorporate the cotton accents definitely adds a little touch of "me". The best part is that even after Halloween this decor can stay put. The cotton wreaths and garland can stay up and add the perfect touch of fall to your porch.
22
Don't Forget About the Treats!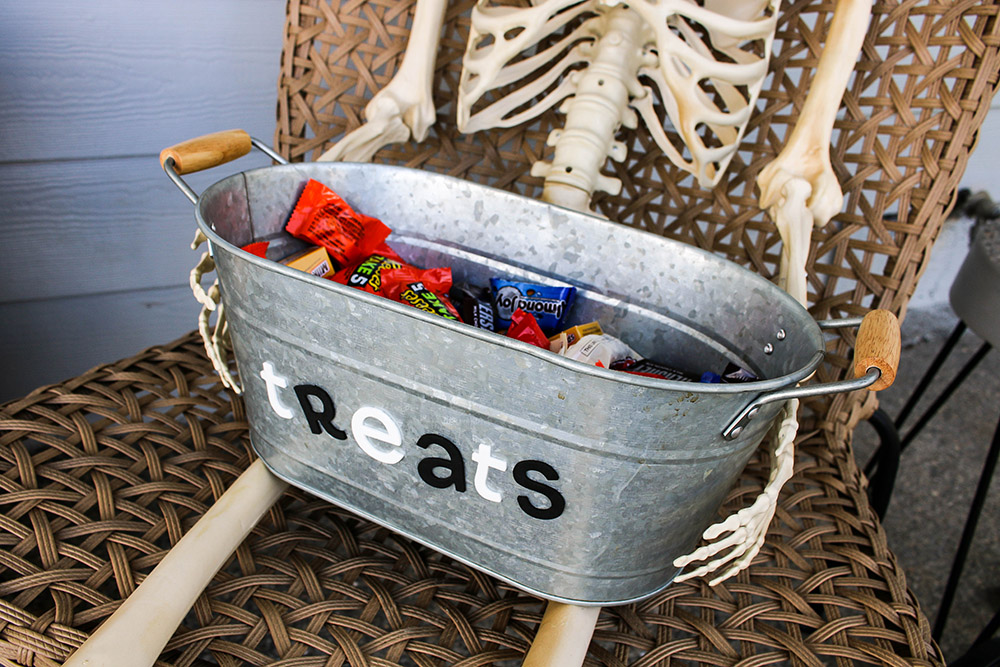 We've got two little ones, so chances are that we will be out and about all night on Halloween doing some trick-or-treating for ourselves. But I didn't want to forget about anyone brave enough to walk passed the spooky cemetery and under the curtains. The brave ones will be rewarded with a pick from the treats basket guarded by this cute poseable skeleton that my three year old has affectionately named "Halloween".
Thanks to The Home Depot for partnering with us on the project and please visit our blog, Making Manzanita, for more DIYs!
This post was created in partnership with The Home Depot. The author may have received compensation for this article and associated images or video, potentially in the form of products and/or services. All expressed opinions and experiences are the author's own words.
Explore More on homedepot.com