Using ornaments for a Christmas ornament tree is a decorative project that will add holiday cheer to your home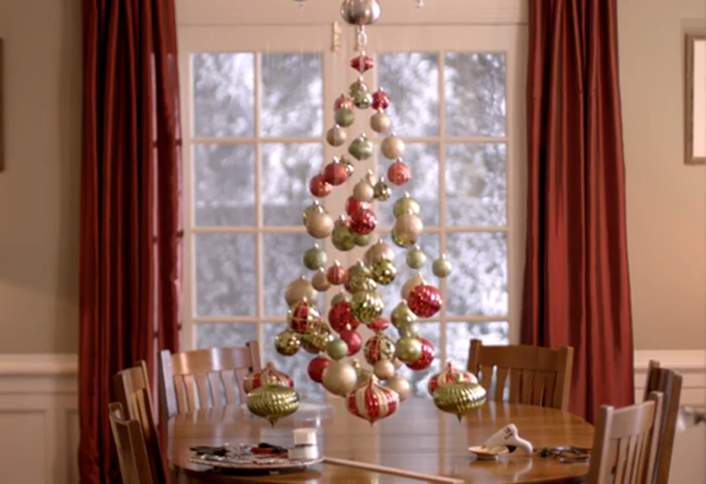 Make your home a little livelier for the holidays with this easy Christmas ornament tree project. Not only is this a wonderful decorative project, it can also double as an interesting table centerpiece when you're entertaining this season.
WHAT YOU NEED FOR THIS PROJECT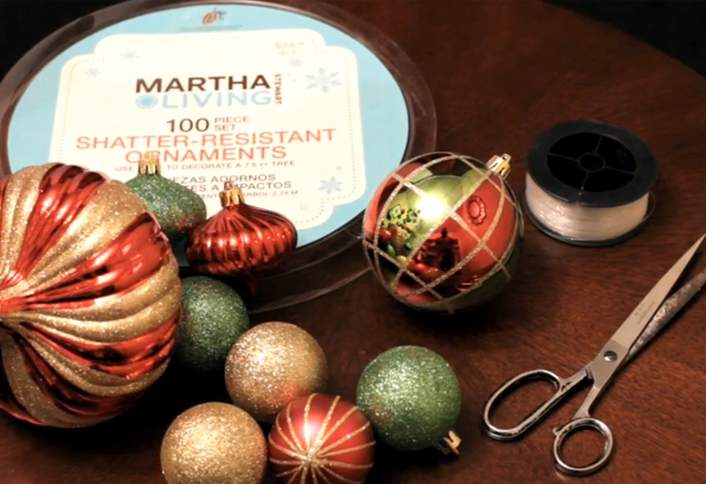 Gather up your supplies and arrange the selection of ornaments that you'd like to hang.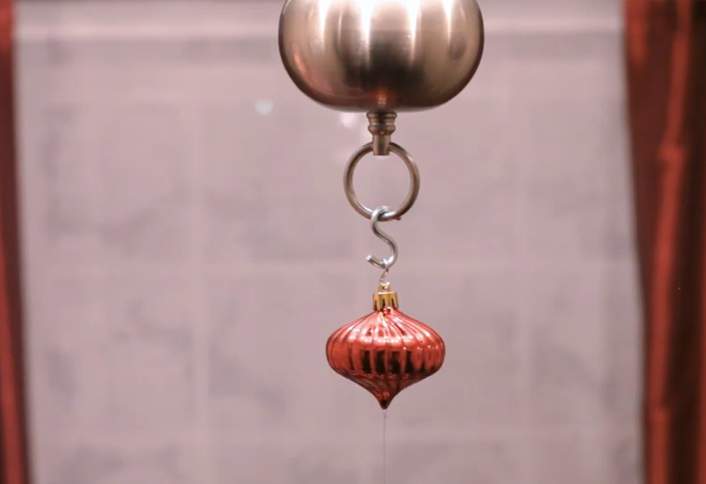 • Select a chandelier or hanging light and make sure that it has both a sturdy base and adequate hang space for the tree.
• Hang your first ornament from the center point of the light fixture.

3
Continue hanging ornaments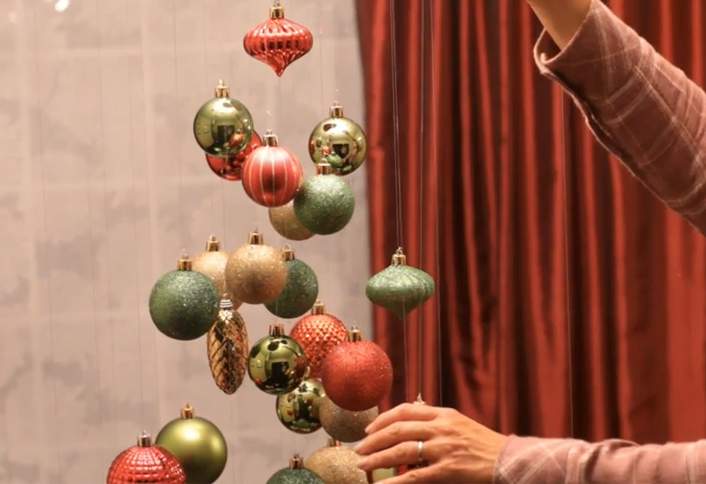 Start out your next level and place them a little bit farther out on the fixture and about an inch lower than the top of your first ornament.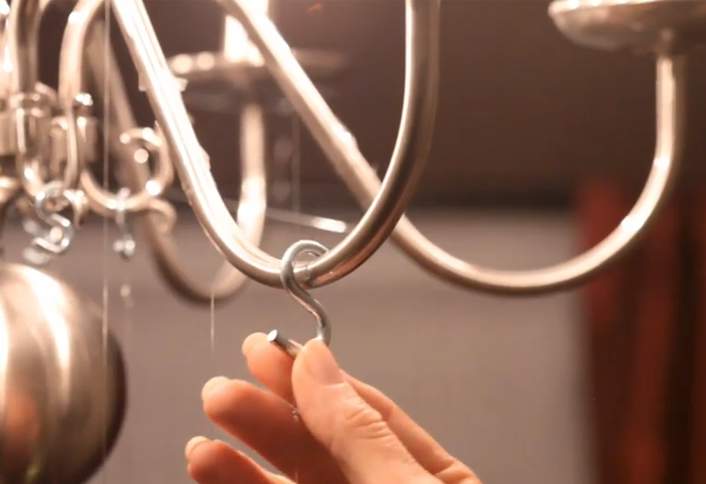 S-hooks will help give you the perfect hang spot along the light and keep you from having to tie a lot of knots around your light.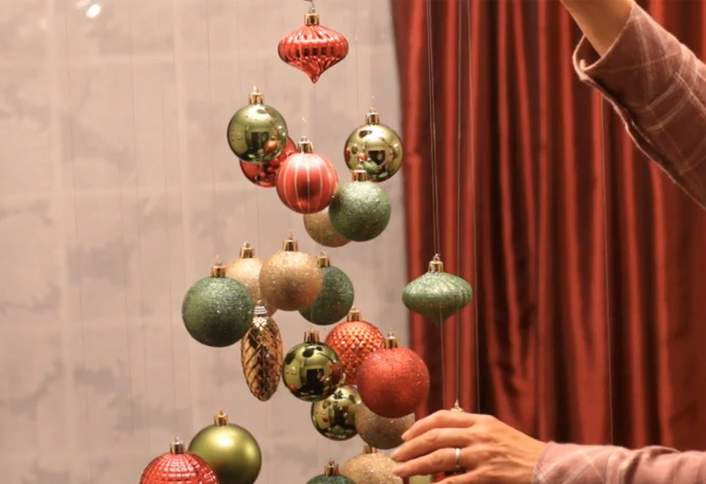 Each layer should be a little farer out and lower than the previous layer.
6
Make sure tree is symmetrical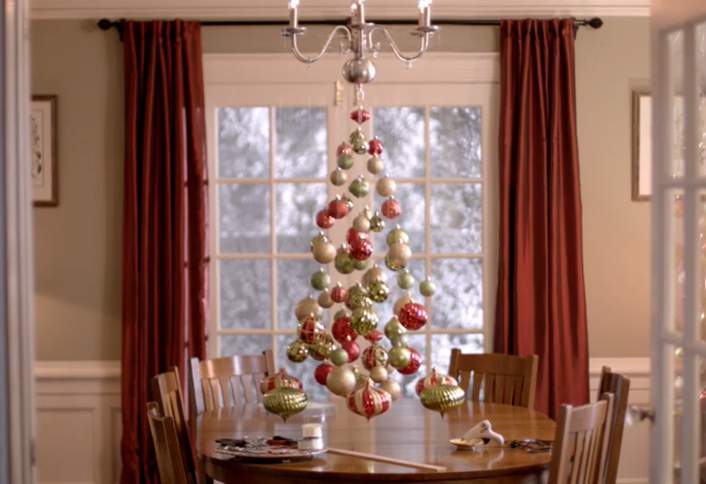 Check the tree from afar to make sure that it's symmetrical and make adjustments if necessary.