Just a few easy touch-ups can easily improve your home's look and value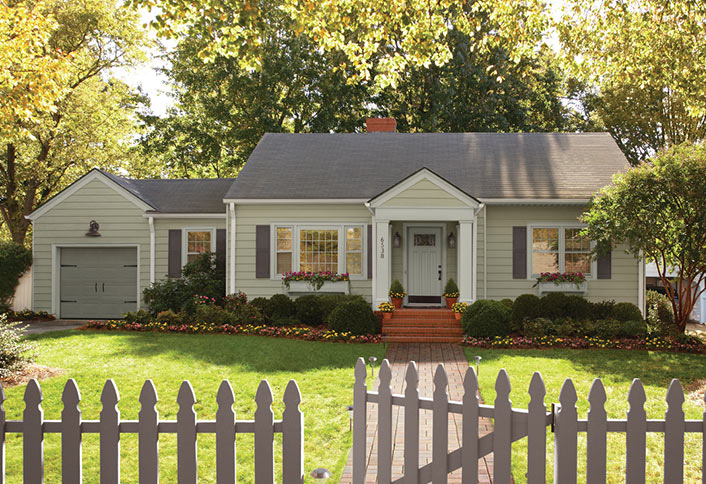 A first impression is powerful — any realtor will tell you that curb appeal is an important selling feature. Make this work for you by improving the look and feel of the outside of your home. This guide will walk you through a few easy and inexpensive tips.
EVALUATE YOUR HOME
• Relocate or prune any large plants that are blocking a full view of your home.
• Check that the driveway is in good shape.
• Clean all the windows. Eliminate any mold or mildew on or around your home.
• Tidy your yard.
HOME IMPROVEMENTS
• Wash the siding to remove moss, mold and mildew.
• Clean both sides of the windows, including hard-to-reach corners.
• Wipe down screens.
• Replace an old mailbox.
• Repaint, replace or add accessories to your front door such as a new knobs or knocker.
LANDSCAPING IMPROVEMENTS
• Remove crabgrass and weeds.
• Add a new layer of mulch.
• Add gravel in between walkway cracks.
• Tidy edges or plant flowers along your walkway.
• Patch or fill cracks in your driveway.
• Plant evergreen shrubs or trees for privacy.
• Create a focal point with accessories, such as a bench, birdbath or shed.
• Place window boxes along the railings of your deck.
• Make sure the façade is well-lit for prospective buyers who may view it at night.