Declutter your garage and improve overall storage and organization with a new storage system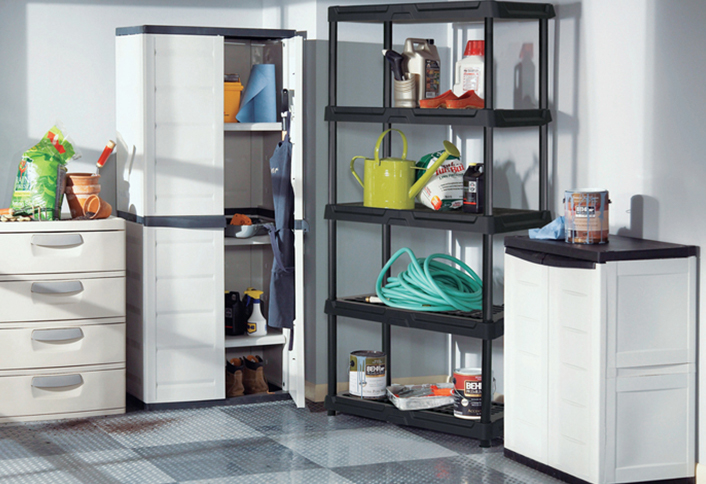 Garages have to store so many different kinds of equipment, including gardening and lawn care tools, recycling bins, automotive tools, cleaning supplies, home improvement tools and materials, sports gear and general hardware, not to mention your car. This guide will detail the specific types of shelving and cabinets you need to regain control of an overwhelmed garage, along with instruction on how to install them properly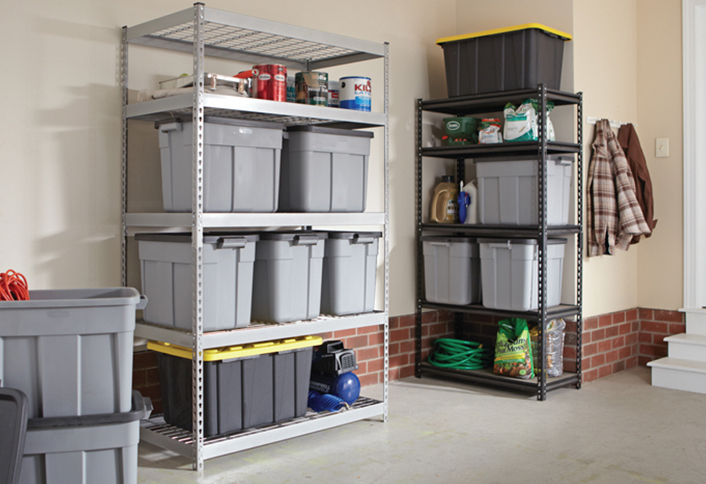 • Sturdy wire racks and wood cabinets make a nice combination of open and closed storage.
• These are ideal for storage itmes you need to be able to see and access frequently.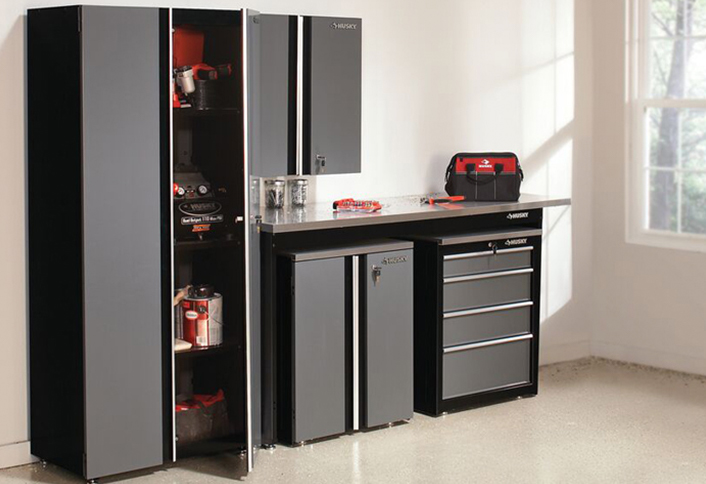 • Stack and store tools and supplies using a heavy-duty steel cabinet system.
• For drawer units, look for those that ride on ball-bearing glides.
3
Consider modular storage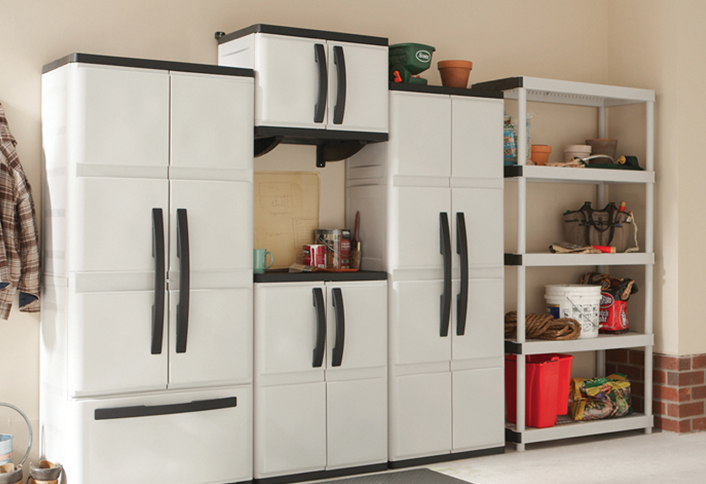 A combination of modular closed storage units and shelves transforms empty wall space into a balanced, all-purpose storage solution for garden supplies, recreation gear and home improvement implements.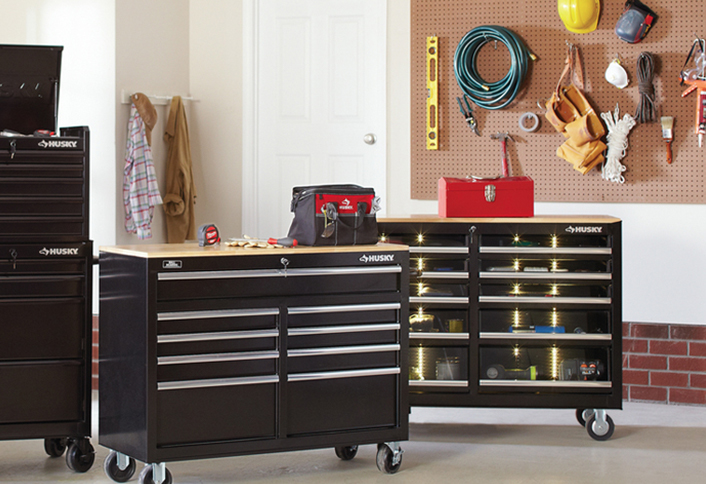 • Hang a peg board to turn a wall into a vertical shelf. They also provide a contrast color to your walls that makes the tools more visible while adding a large splash of color.
• If you are hanging peg boards on drywall, install 1× furring strips first so there's room behind the board for the foot of the hooks.