Upgrade your bathroom with a new towel rod, towel ring or toilet paper roll holder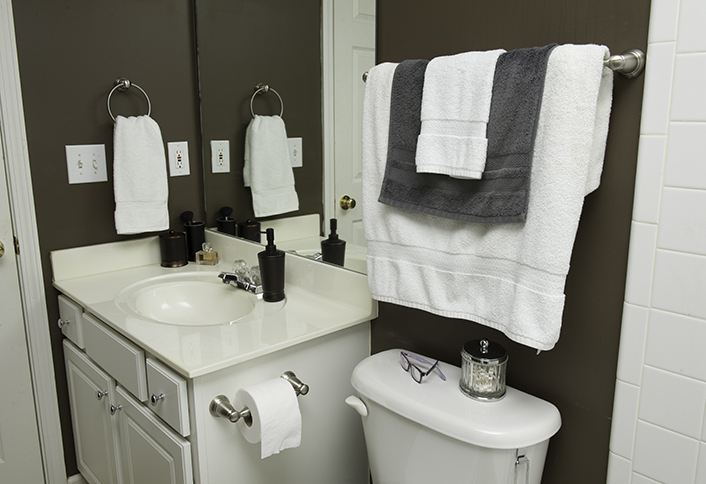 Bath accessories, such as towel bars and toilet paper holders, are a great way to freshen up a bathroom and improve its functionality. Most of these accessories can be installed in the same three easy steps. This guide will show you how to make these common bathroom upgrades.
WHAT YOU NEED FOR THIS PROJECT
1
MARK FOR THE MOUNTING BRACKETS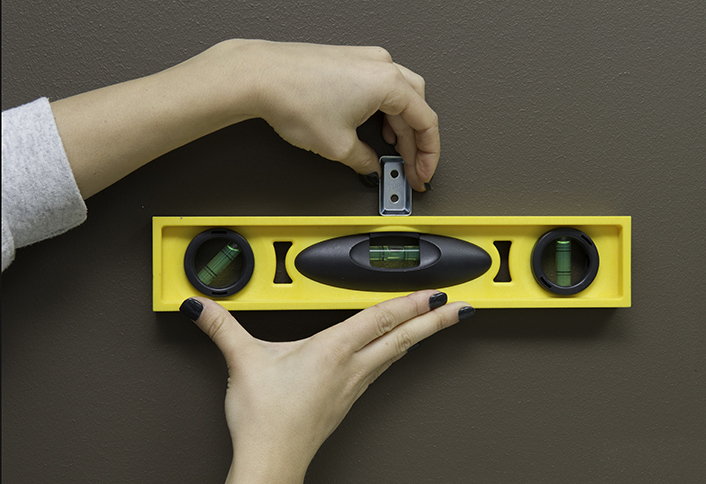 • Hold the assembled fixture against the wall.
• Determine the location on the wall for your fixture.
• Mark the desired location of the mounting brackets.
• If your accessory uses two mounting brackets, use a carpenter's level or laser to ensure both sides are at an even height.
2
Attach the mounting brackets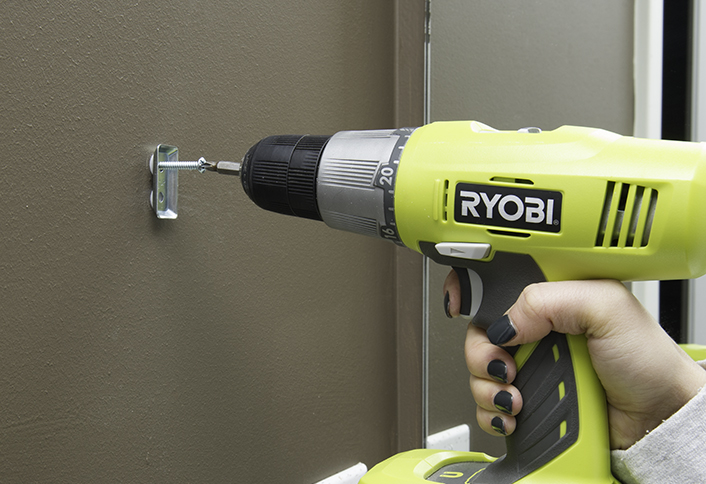 • Attach the mounting brackets to the wall using the appropriate fasteners.
• Connect to a stud behind the wall or use a drywall anchor whenever possible.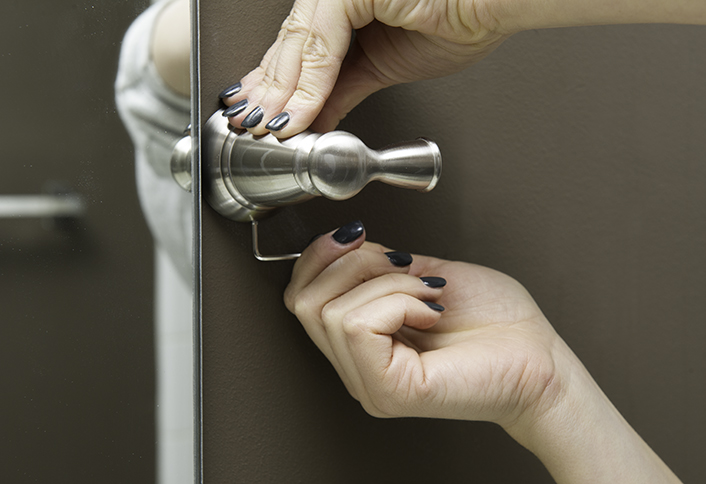 Hang the towel bar, toilet paper roll holder or towel ring on the brackets then tighten the set screw at the bottom of each mounting plate.