Build a unique hanging herb garden using rope, lumber and terra cotta plants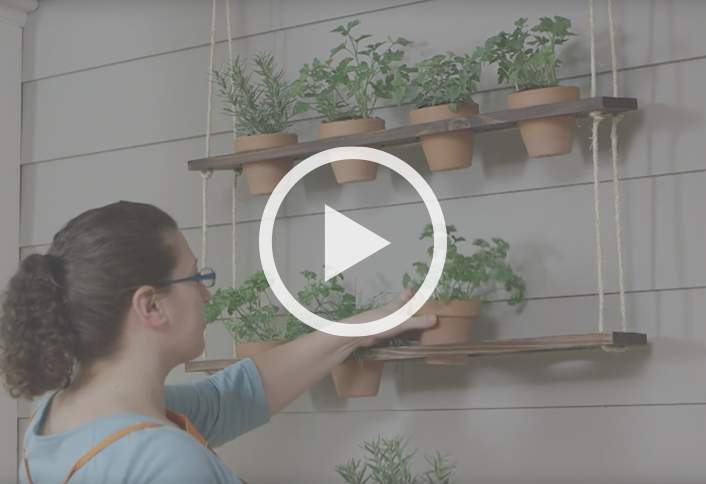 This guide will show you how to turn your herb garden into a beautiful hanging display.

Download the PDF instructions for the How to Make a Hanging Garden project.

WHAT YOU NEED FOR THIS PROJECT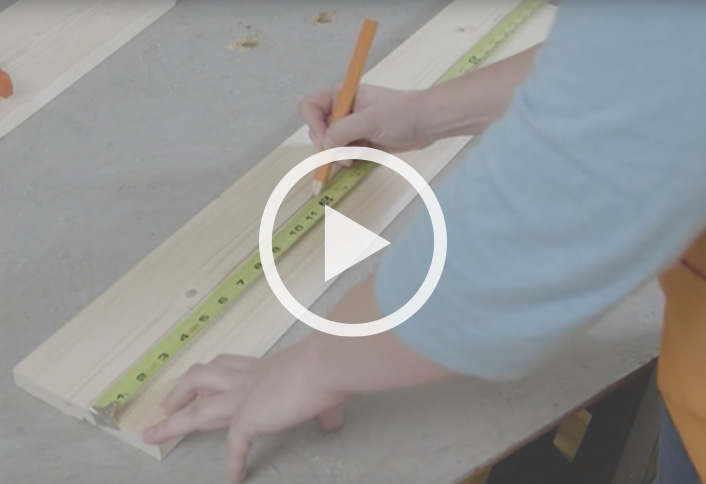 • Mark centers of the 4-inch holes and drill
• Draw a line straight down the center of one of the boards. It should be about 2 ¾-inches from the edges.
• Make a mark on the line 5 inches from the end of the board, then at 12, 19, and 26 inches.
• Using the four marks you made on each board, drill four 4-inch holes in each board.
• Measure in 1 inch from each corner edge and side. Use these marks to drill four 5⁄16-inch holes in each board.

Safety: Make sure to work off the edge of your work surface to avoid damaging it. Clamp the board down tightly to the workbench.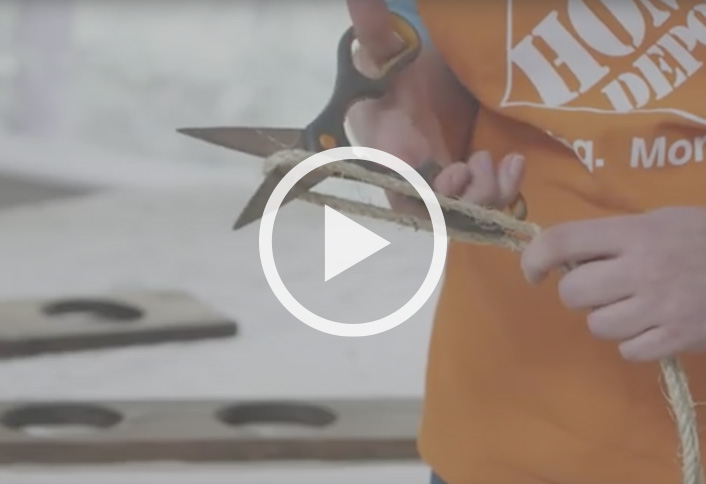 • Cut the 16-foot rope in half.
• Run each one down, under, and up each end of the bottom board, making sure to keep the board exactly centered.
• Measure and make a mark 12 to 14 inches up each side of the ropes and tie a knot.
• Now you can slide the top board down the ropes to rest on the knots, and tie the ends together.