WHAT YOU NEED FOR THIS PROJECT
1
Affix wire light battery pack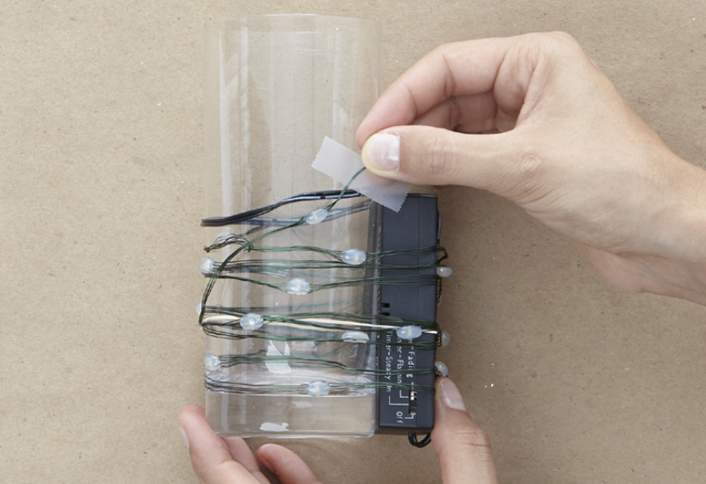 • Affix the wire light battery pack to the outside of a juice glass by wrapping the lights around the glass and the battery pack.
• Tape the ends if necessary.
2
Position glass inside jar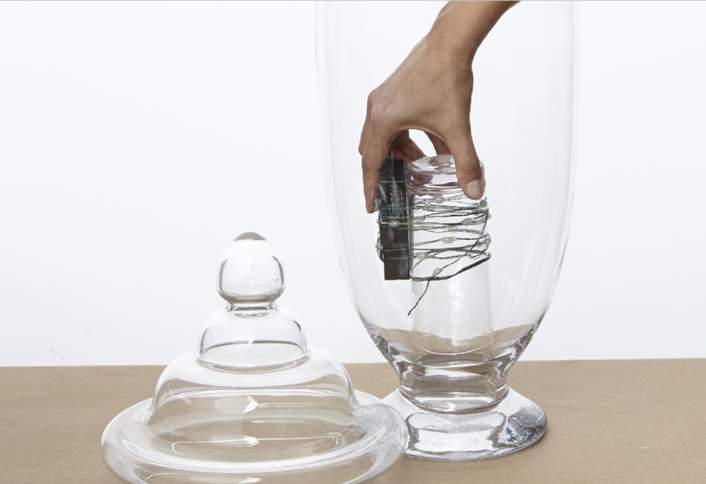 Place the juice glass upside down in the bottom of the apothecary jar.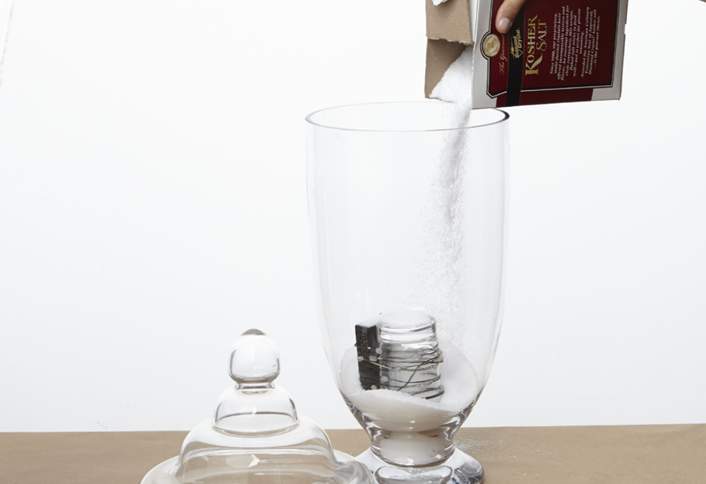 Fill the jar with enough salt to cover the glass and battery pack.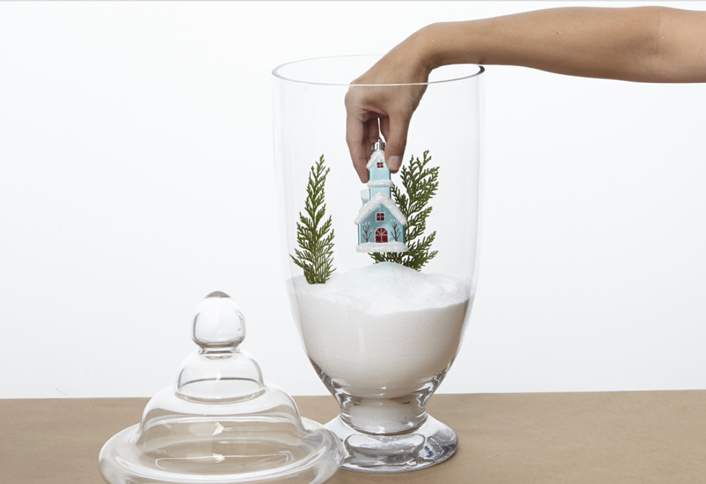 Turn on the battery pack and place the church ornament on top of the glass.
5
Insert evergreen and cover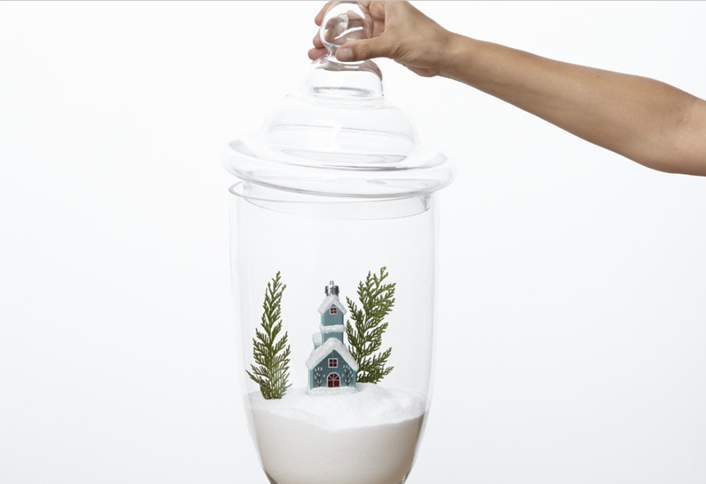 Position some evergreen pieces in the salt and cover the jar.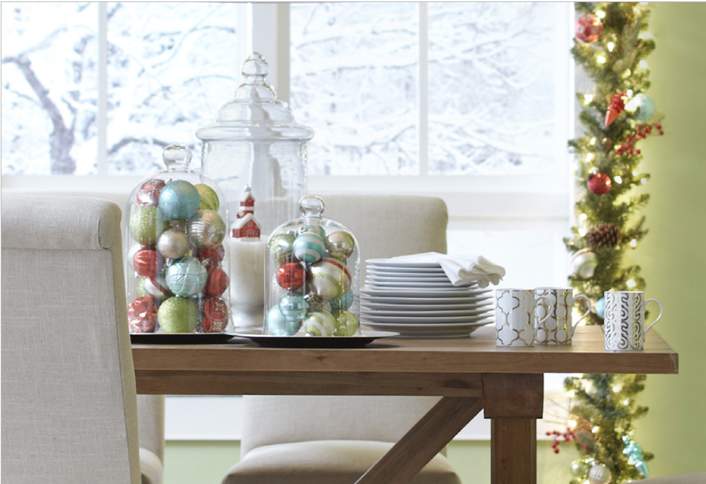 Use the jar as a centerpiece, or place a pair on your mantel for a festive touch.