Brilliantly colored poinsettias are a beautiful reminder of the holiday season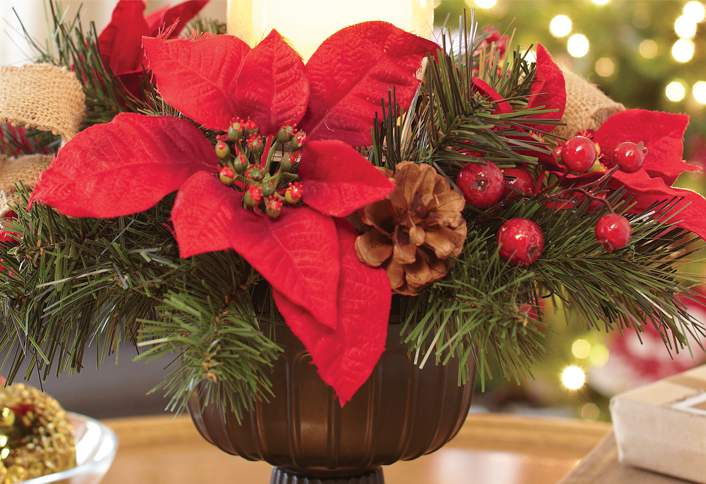 Poinsettias are beautiful enough to stand alone on a holiday table. But, you can also make them into a Christmas centerpiece by adding small plants and fresh-cut greenery. When warm weather returns, remove the poinsettias and tuck in flowering plants to freshen the centerpiece for spring.
WHAT YOU NEED FOR THIS PROJECT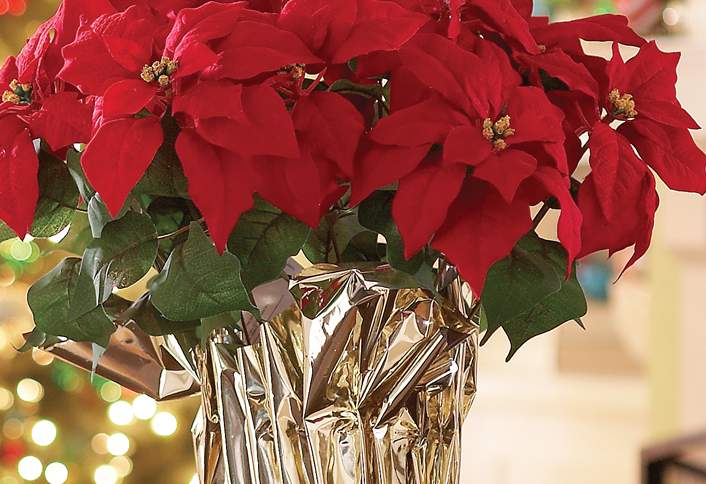 Decide how tall to make your centerpiece. Make sure it won't block the view across your table.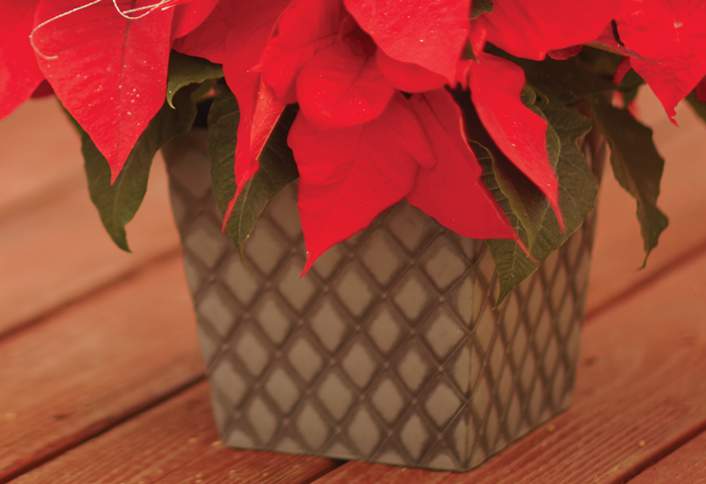 Use a 10-inch bulb pan or planter that measures about 10-inches in diameter and 5-inches tall. Optional: Place the planter in a pretty basket and add a bow.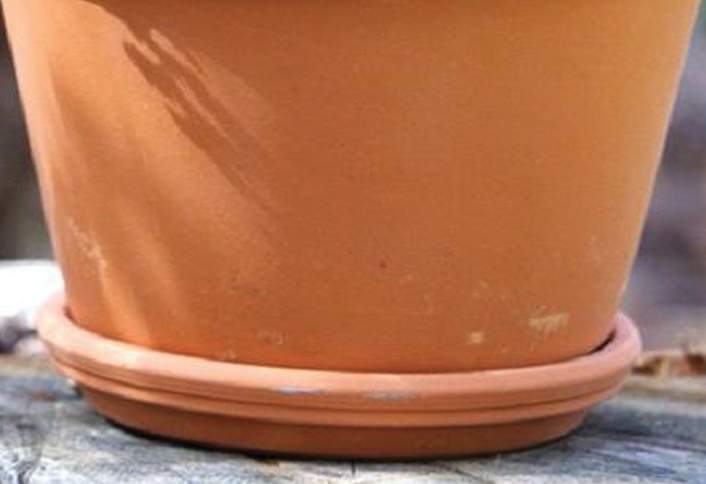 If your planter has a drainage hole, use a saucer or tray to protect your table.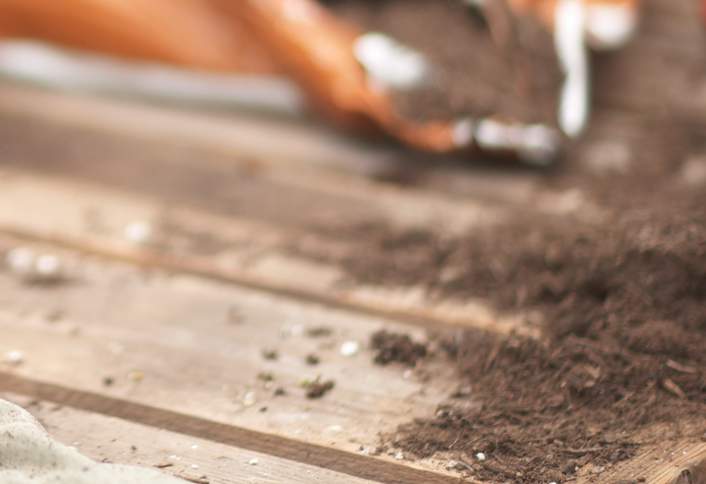 Fill the planter 2/3 full of potting soil with fertilizer.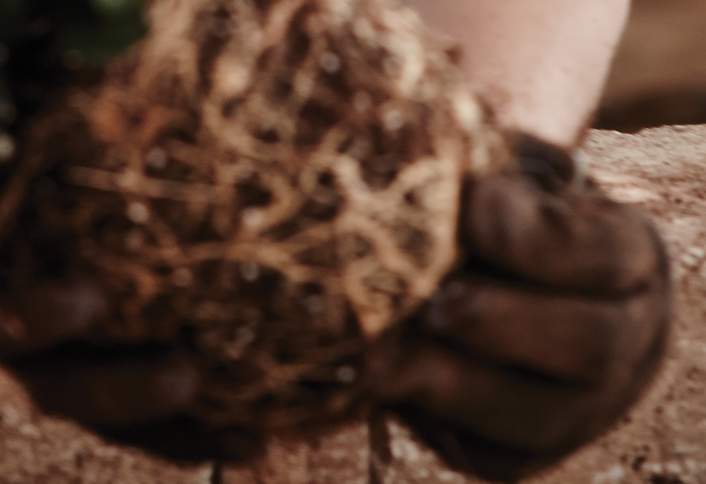 • Slip the poinsettia out of its pot and gently loosen the roots.
• Do the same with the other potted plants.
6
ARRANGE PLANTS AS DESIRED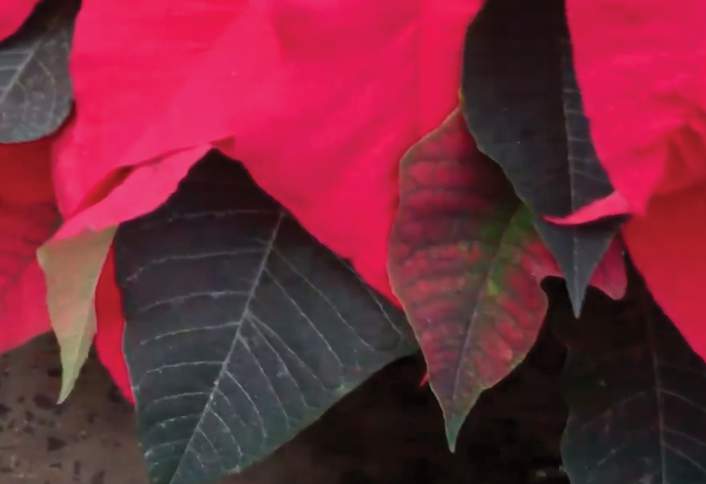 • Arrange your plants as desired. Try the "thriller, spiller, filler" design.
• The poinsettia is the thriller, or the focus, of the arrangement.
• Spillers are smaller plants that spill or trail over the edge of the planter.
• Fillers are mounded plants used to fill out your arrangement. For a seasonal look, use fresh evergreen cuttings as fillers.
Add enough soil to cover the roots and firm gently.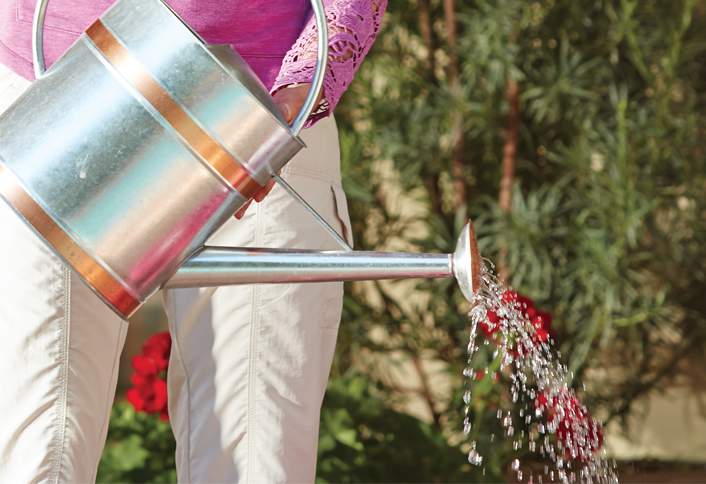 Water to settle the soil. Drain any excess.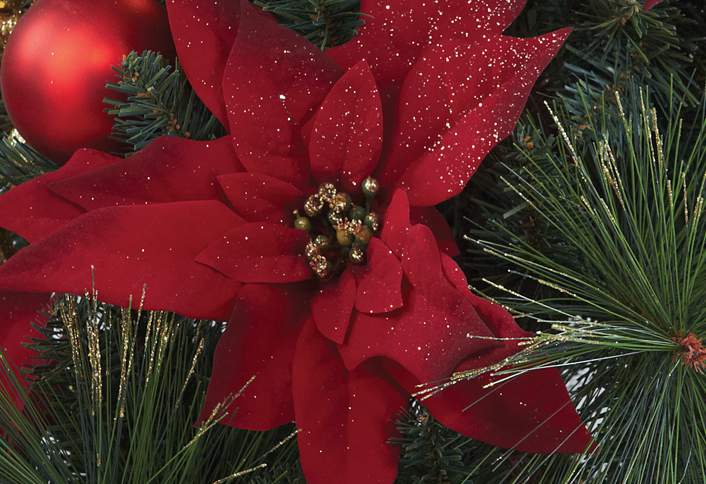 Optional: Attach holiday ornaments to hanging wire and insert into the arrangement.