Turn a few simple terra cotta pots into a beautiful fountain for your patio or garden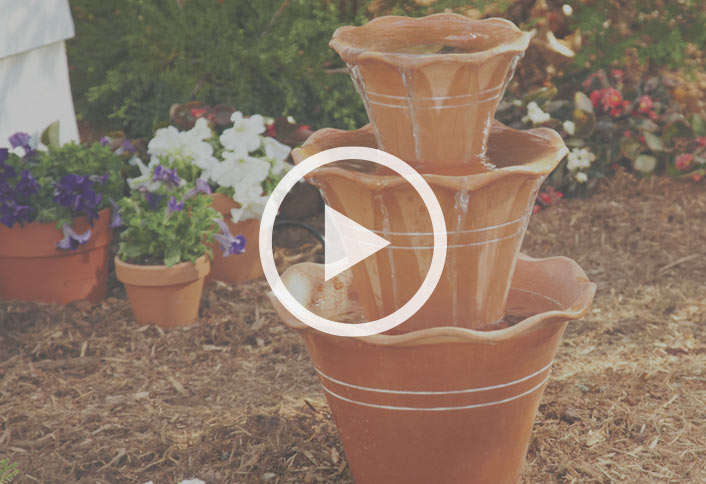 This Terra Cotta Pot Fountain can be placed anywhere you'd like to enjoy the relaxing sound of trickling water.

Download a PDF version of this project, and visit the Garden Club for more gardening projects.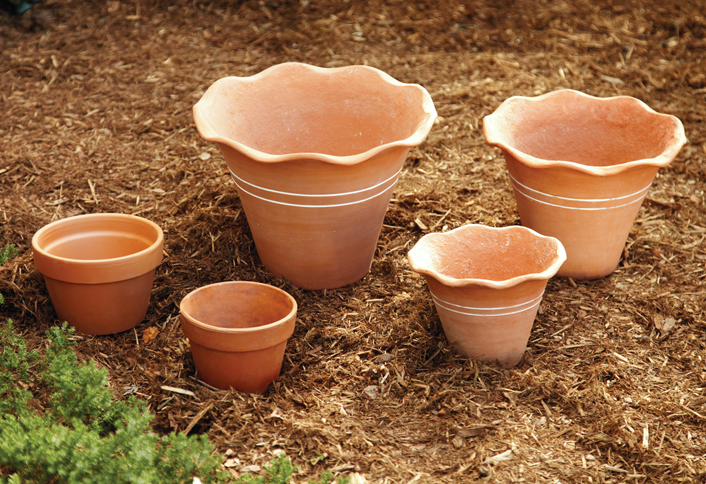 • Collect three "display" pots and two "support" pots. This will form a three-level fountain.
• The measurements of the pots don't matter, so long as the support pots will rest, inverted, on the bottom of the display pots and not extend above the rim of the display pots.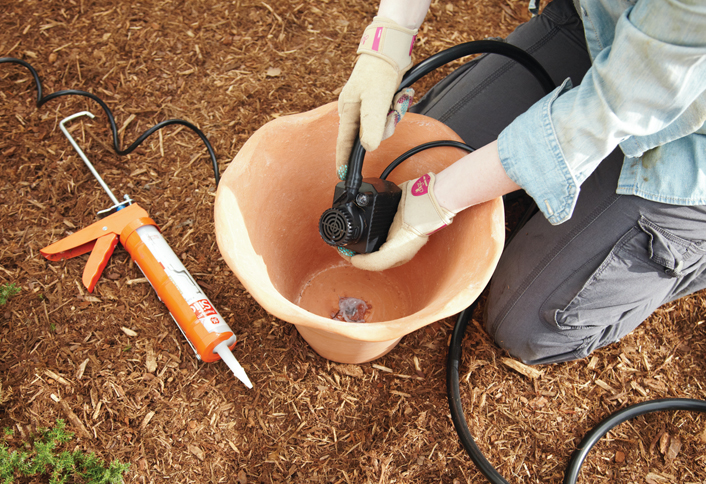 • Plug the drainage hole of the largest pot with silicone caulk or foam sealant.
• Place the pot on a level surface.
• Cut a length of 1/2-inch flexible plastic tubing that, when inserted into a 375-gallon per hour pump, extends through both of the drain holes of the support pots and 6 inches above the base of the smallest display pot.
• Insert the tubing into the pump.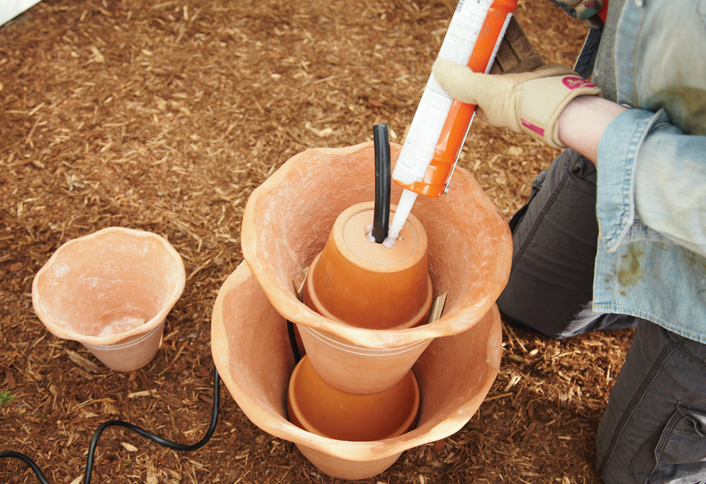 • Place the pump in the base pot, running the power cord over the rim, toward a grounded exterior outlet.
• Invert the larger support pot over pump, propping it on wooden shims or ceramic tile pieces to allow enough space for the power cord and water to flow underneath.
• Feed the tubing through the drainage hole.
• Apply silicone caulk or foam sealant around tubing to seal the hole.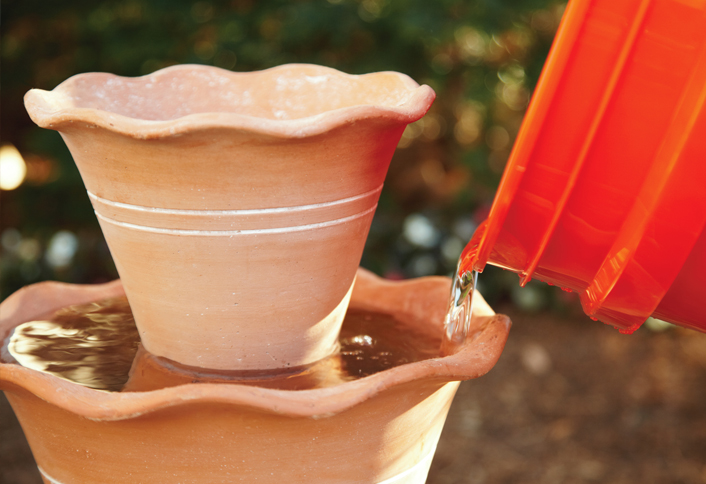 • Position the second display pot; feed the tube through the hole and seal it.
• Repeat with the remaining support and display pots.
• Add a flow-control valve a few inches from the end of the tube.
• Add water until the pots are overflowing.
• Plug the pump into the outlet and adjust the water flow as needed.