The Martha Stewart ornament mirror is a quick, creative holiday project.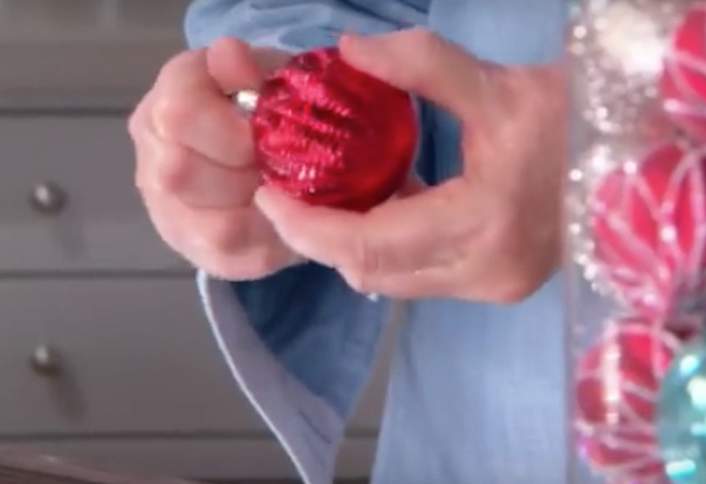 Take the tops off the ornaments you plan to use.
2
Place putty on mirror and heat up glue gun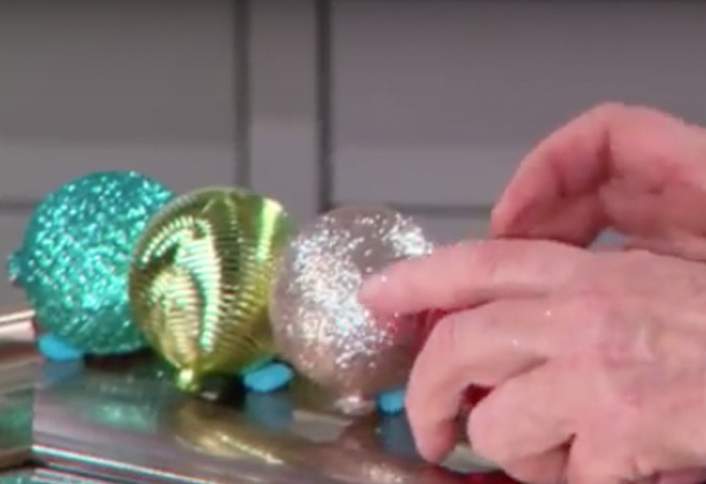 • Use putty to hold ornaments temporarily in place around the edge of the mirror to help measure how many ornaments you will need.
• Meanwhile, heat up your glue gun.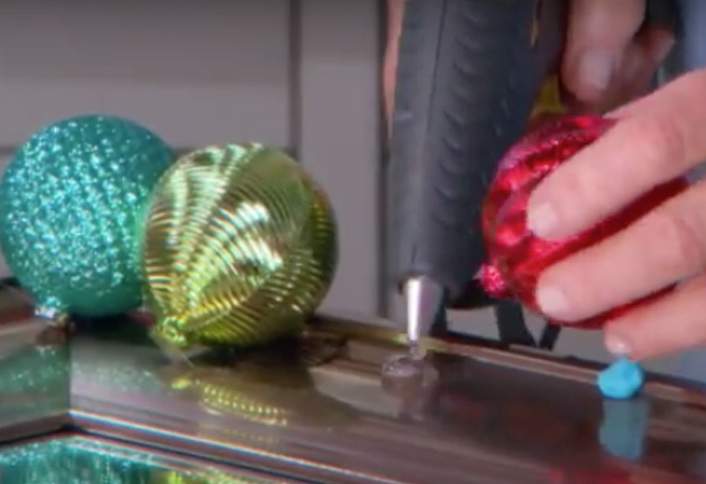 • Once you have all the ornaments in place, remove the putty and put glue where the putty was.
• Glue ornaments with the topside down for a more uniform look.
4
Place reflective ornaments in corners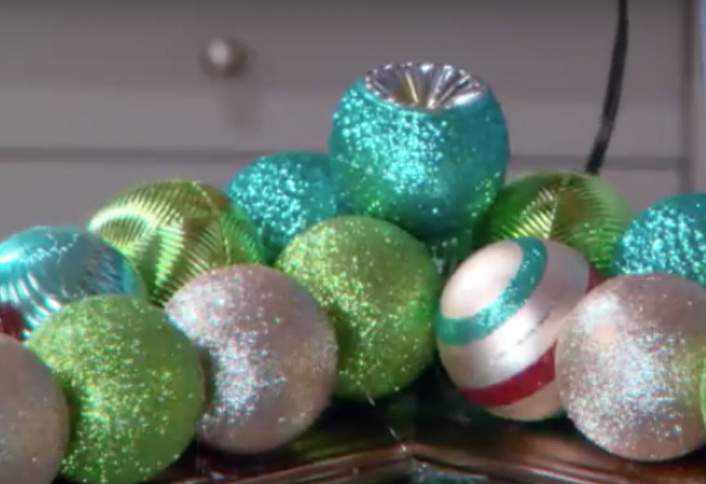 • Use four of the reflector ornaments to embellish the corners.
• Put some glue on the back of each reflector ornament.
• Place them on top of the corner cluster of ornaments.
5
Let glue dry completely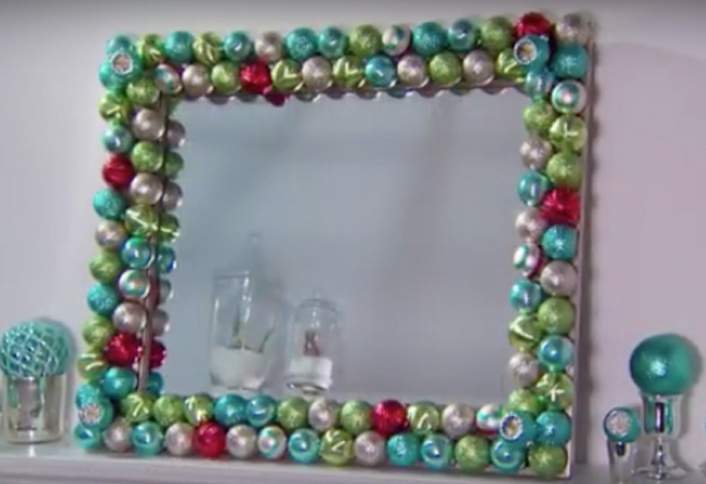 • Let the glue dry completely.
• Hang the mirror horizontally or vertically anywhere in your home.