The Martha Stewart ornament tree is a unique Christmas tree that you can hang on a wall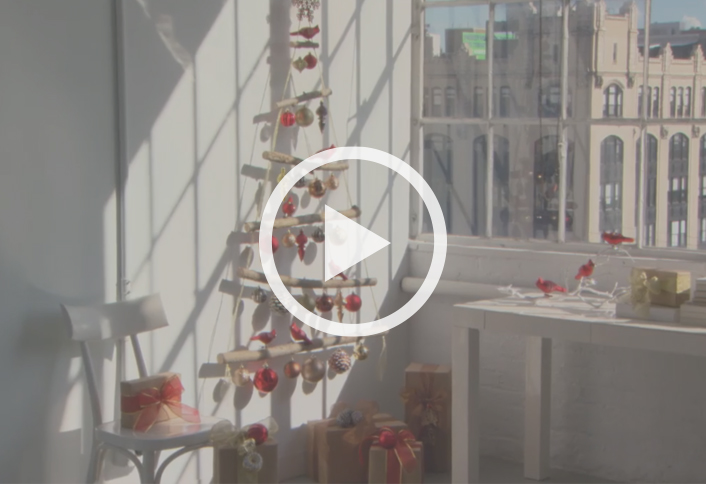 An ornament tree is a beautiful and charming holiday display that friends and family will love. Make the kids feel helpful and entertain them at the same time by having them help gather the branches and adding the ornaments.
WHAT YOU NEED FOR THIS PROJECT
Martha Stewart Living™ Snowberry bird ornaments
Martha Stewart Living™Snowberry ornaments – 100 pack
6 branches (1 or 1 ¼ in diameter in the following lengths: 6, 12, 18, 24, 30 and 36 inches)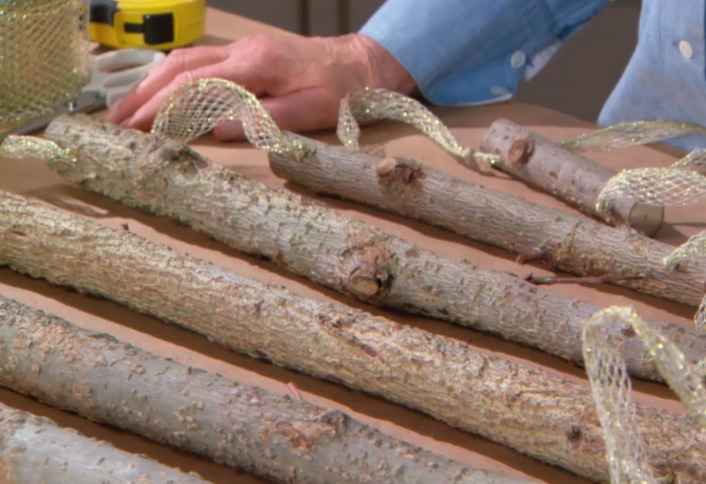 • Cut branches into pieces from small to large, six inches apart.
• Start with the 6-inch branch at the top and the 36-inch branch at the bottom o form a tree in a uniform triangle shape.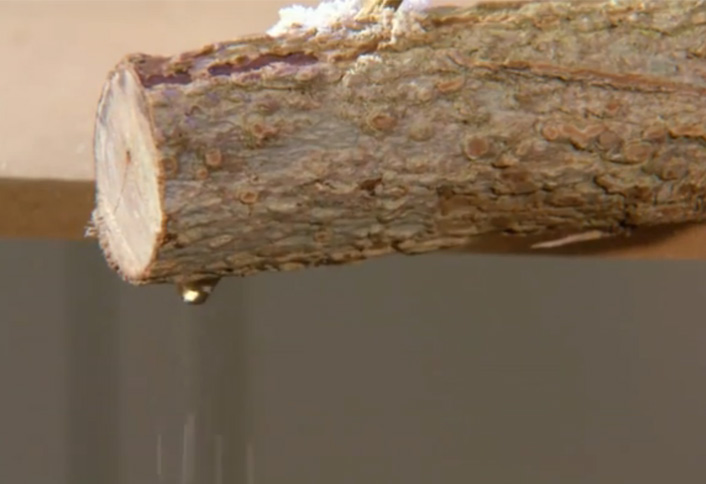 • Use a ¼-inch drill bit to drill a hole at each end of the branch, about 1 ½-inches from the edge.
• Drill holes on the diagonal so that the ribbon threaded through the holes will be straight.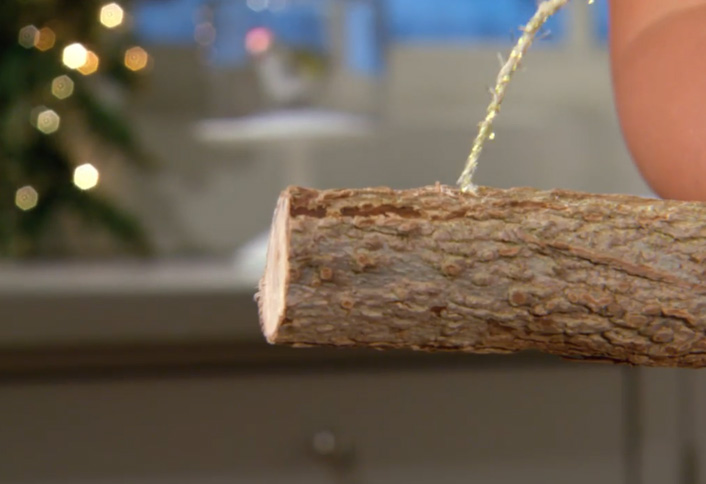 • Cut a piece of ribbon long enough to create both sides of your tree, with some extra length for knotting.
• Twist one end and thread through the holes on one side, from the smallest branch to the largest.
4
LEAVE ENOUGH RIBBON FOR THE TOP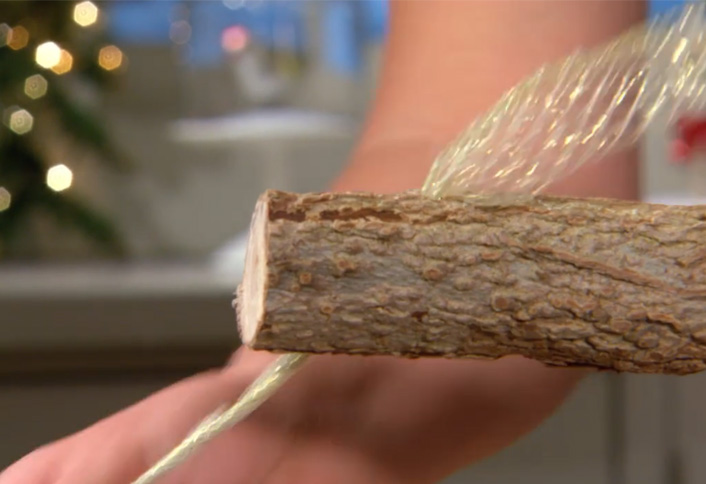 Make sure to leave some extra ribbon at the top for hanging.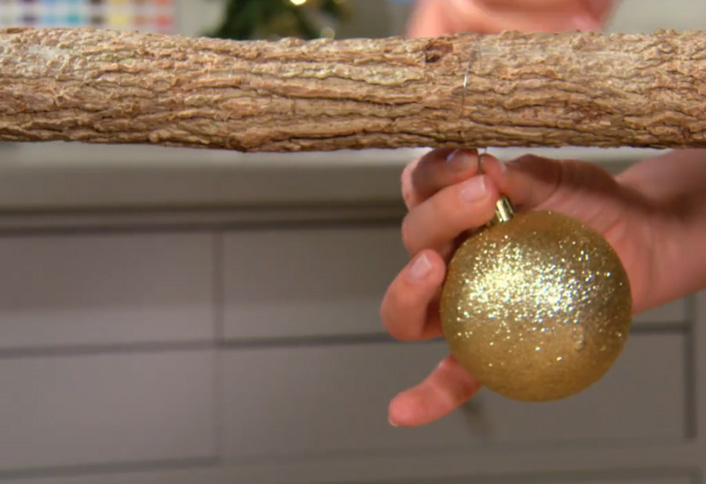 • Thread the hanging wire through ornament tops and around the branches.
• Hang ball or icon ornaments with hanging wire.
• Drill small holes in the branches.
• Insert twigs to attach clip-on ornaments.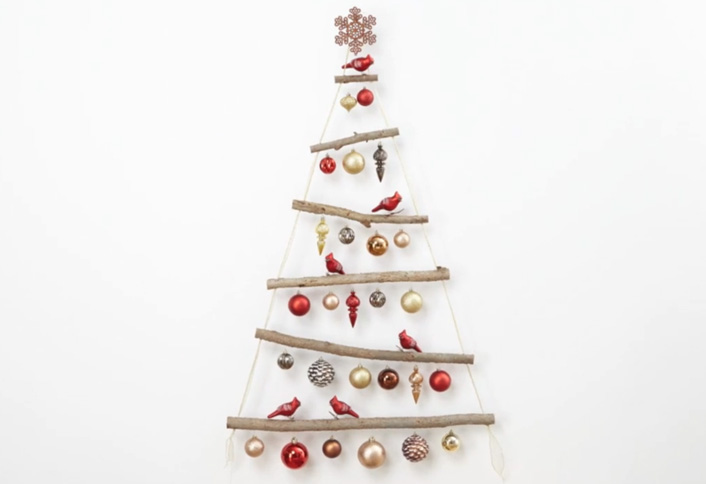 Hang the tree on the wall with a bracket and enjoy a festive display.