Easily fix small holes in your drywall and get professional-looking results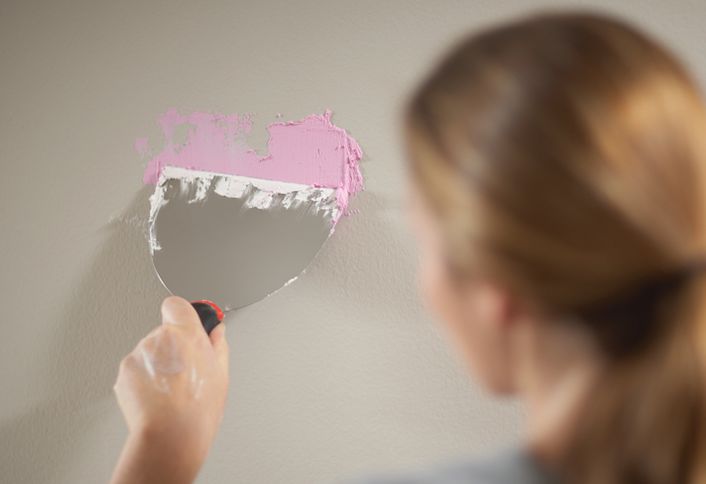 If you find yourself with a small hole in your drywall, a little repair patch will fill the hole and leave you with a smooth surface that is ready for sanding and painting.

There is no need to use wallboard patches on holes that are 2 inches or less in diameter.

This guide outlines the procedures for repairing small holes by filling the hole with joint compound and a repair patch.
WHAT YOU NEED FOR THIS PROJECT
1
Inspect and fill the hole with joint compound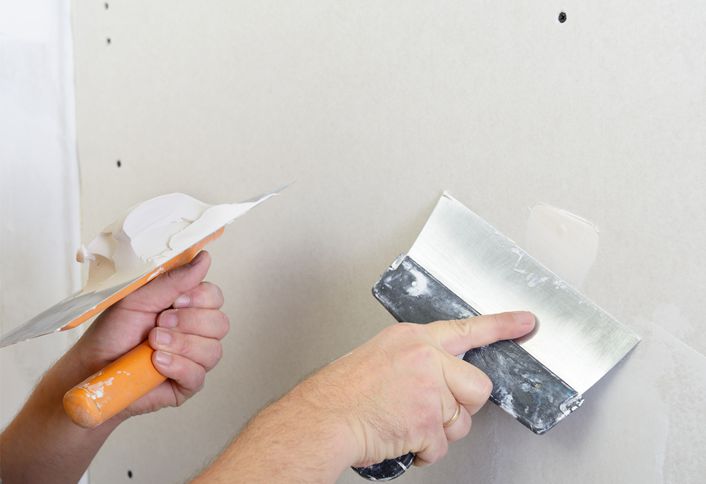 Inspect the damaged area to see if there are any cracks around the edge of the hole. If there aren't, just fill the hole with joint compound and let it dry. Then, sand it until the surface is smooth.
2
Cut, shape and secure repair patch to wall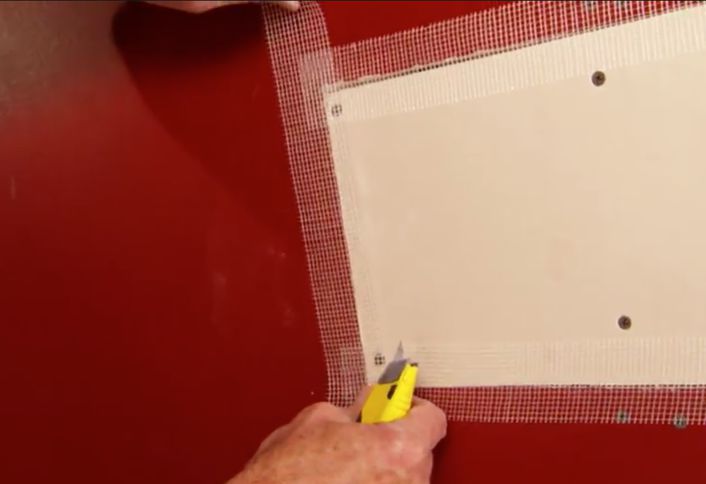 If the edges are cracked, you will need to use a repair patch, which has a metal mesh center for strength, to repair the hole. Just cut or shape the patch to fit the specific repair area.
3
Cover patch with joint compound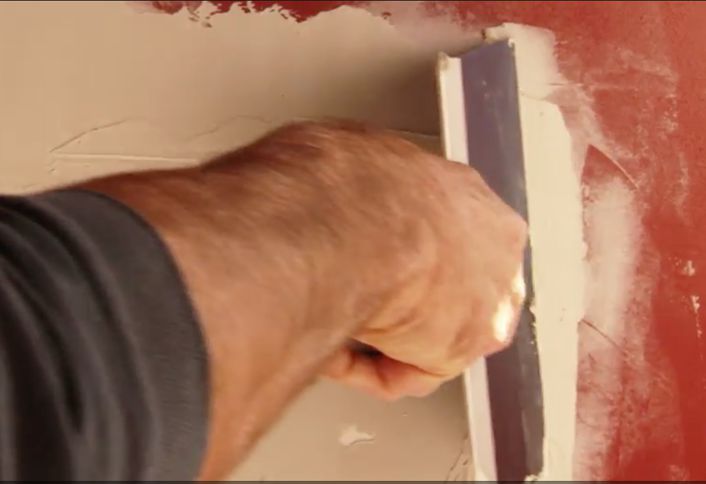 Cover the patch with joint compound or wallboard compound and let the patched area dry. Smooth the repaired area using a damp sponge to eliminate the dust normally caused by dry sanding. Apply additional coats of compound if necessary, and then smooth the entire area using a wide blade wallboard knife.