Use orbital sanders to create a smooth finish on your DIY projects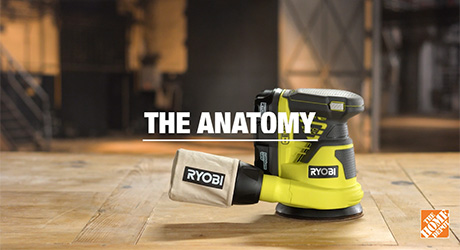 • Power switch – turns the unit on and off
• Housing motor – powers the sander
• Sanding pad – used to smooth or buff a surface
• Dust bag – catches the excess debris
• Battery – powers the motor
• Palm grip – offers easy handling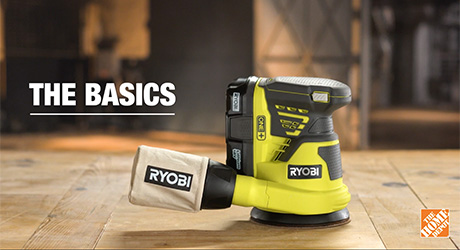 • Safety is key. Make sure to wear protective glasses and a dust mask when using a power sander.
• Sandpaper grits come in different varieties. The higher the number, the finer the grain particles. Sandpaper with a lower grit number will be more coarse than options with a higher value.
o Fine: 150-180 – this can be used to finish or refinish a surface
o Medium: 40-60 – this can be used to remove paint or stain from various surfaces
o Coarse: 20-36 – this is best used for removing an existing finish or smoothing a rough surface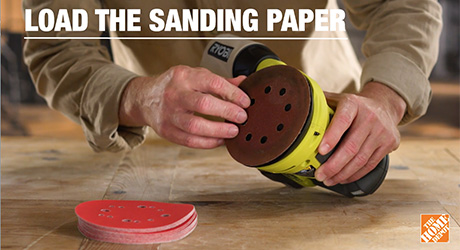 • After you've chosen the right grit level for your needs, load it onto the base of the sander.
• Use the fast hook and loop system to peel off and replace new pieces of sandpaper.
• Make sure the new pad is properly aligned with the base.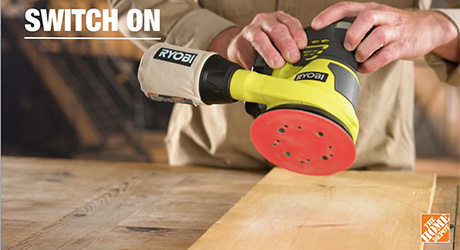 • Switch the unit on and perform a quick test.
• Move the sander in a circular motion along a piece of scrap board to make sure it's working as expected for the job at hand.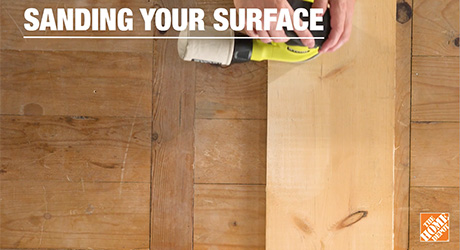 • Since orbital sanders can be used with any kind of motion, sand the surface in the direction that works best with the material.
• The result will be a consistent, swirl-free finish.

Tip: Parallel sanding works best for belt and sheet sanders.
6
Orbital sander usage tips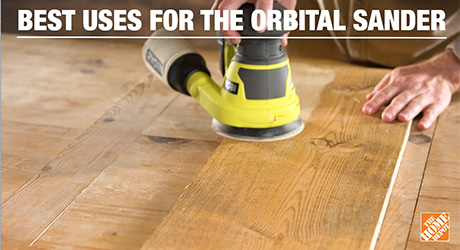 • Ideal for quick sanding needs, especially smooth surfaces like rough metal, wood or plastic.
• Can be used to remove paint or rust.
• Try a belt sander for bigger jobs that cover larger surfaces.
• For more delicate tasks, consider using a sheet sander instead.