Create smooth finishes for your cabinets and countertops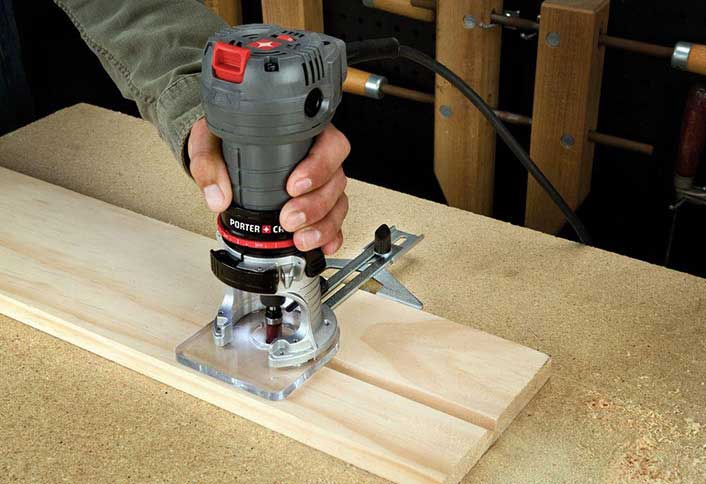 Laminate trimmers are often used for cabinet making and countertop installation. They are also useful for making small crafts and working in tight spaces. Laminate Trimmers should not be used for drywall or Masonite projects because this may burn out the motor.

Tip: After choosing a laminate trimmer bit selection is the next important decision to make. Your local Home Depot Associate can help you select the best laminate bit for your project.
There a few basic differences between laminate trimmer models. The type of trimmer you need depends on the types of projects you'll be working on.
Base Types
Tilting – allows for trimming of angles

Fixed – traditional use

Straight Guide Adaptable – allows more control when adding an optional accessory

Motor Types
AC – motor designed for long periods of use

Permanent Magnet – motor designed to give maximum torque under load conditions

Safety Considerations
Always clear workplace of debris before you begin working

Follow manufacturer's instructions for proper use and only use the tools for what they are intended

Use safety equipment such as eye protection and or/ respiratory protection