Keep your kitchen and bathroom countertops looking shiny and new for years to come with just a few simple tricks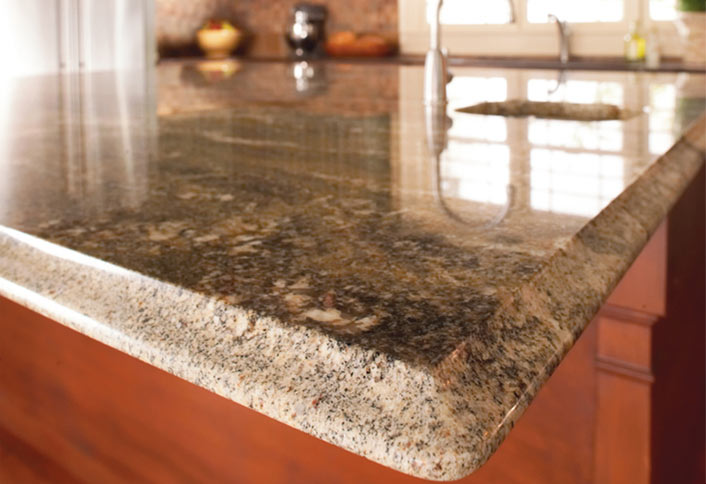 Kitchen and bathroom countertops are the focal point and most often used part of their respective rooms. This guide will show you a few easy steps to take to keep those counters looking spotless, despite regular use.
WHAT YOU NEED FOR THIS PROJECT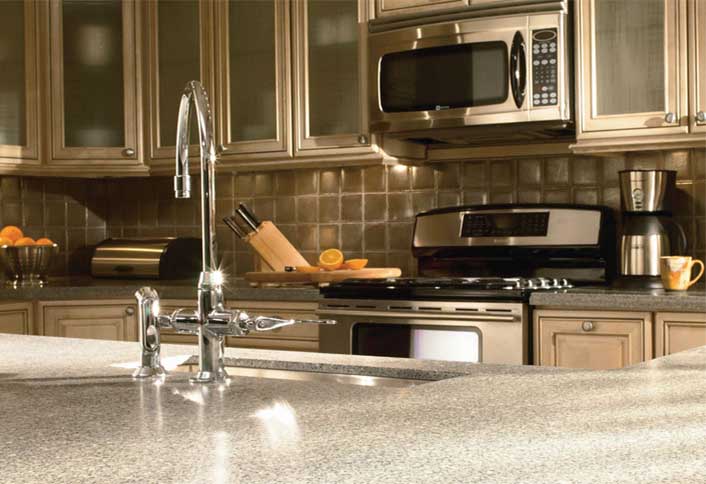 Kitchen countertops are most often damaged with hot appliances or knives. Invest in a large cutting board and thick pot holders to protect your surface.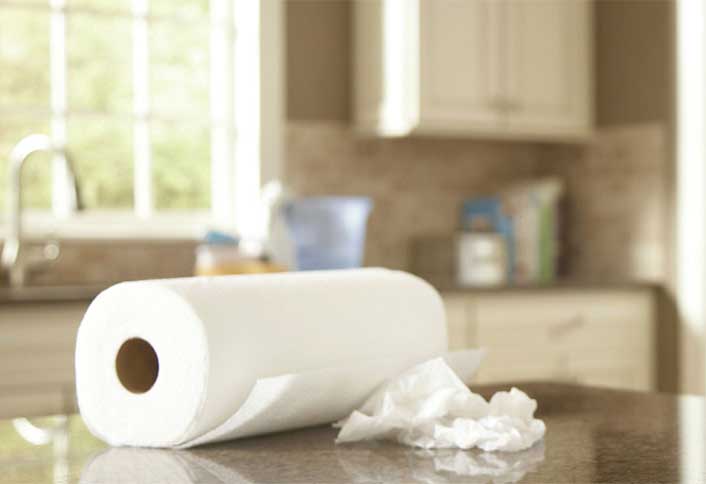 Dust or sweep off any crumbs or residue before using a cleaning agent to ensure you get the best clean.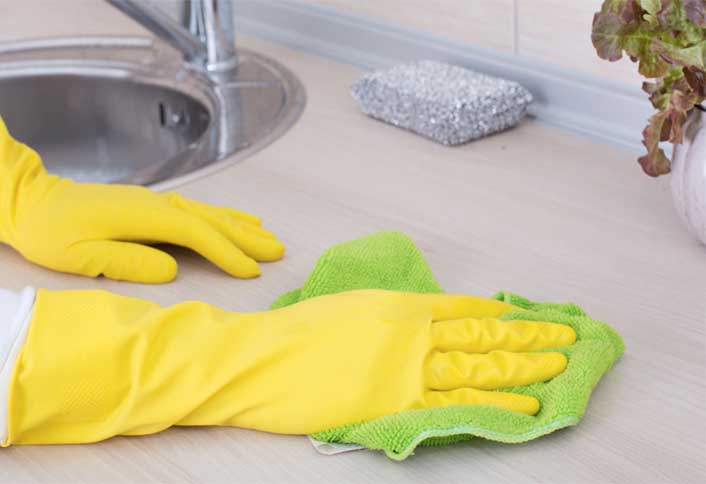 • Clean the countertop surface with a damp, nonabrasive cotton cloth and a mild liquid detergent or household cleaner.
• Rinse with clean water.
• Dry the surface with a fresh cotton cloth.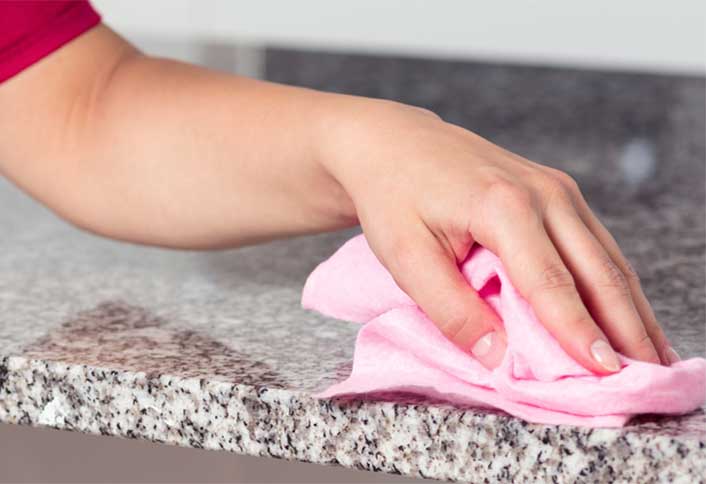 • If a stain remains, apply a paste of baking soda and water to the area.
• Allow the paste to pull out the stain.
• Don't rub the paste because it will be slightly abrasive.
• After a few minutes, wipe the paste away and rinse with clean water.
• Grout stain may be necessary to restore the original grout color for stained tile countertops.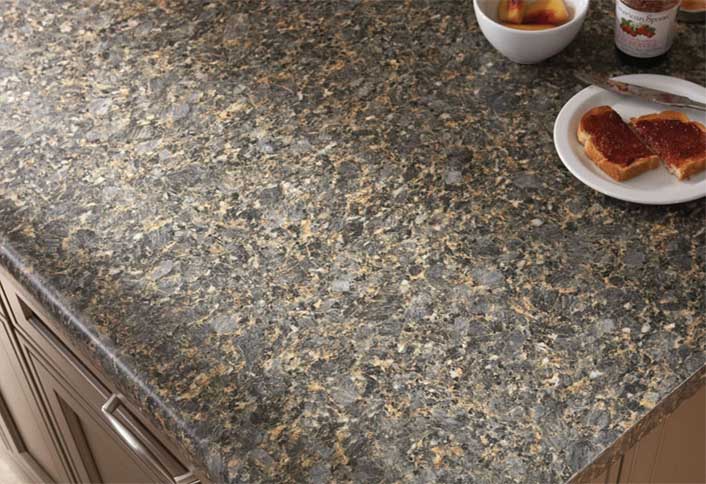 • Use a scrub sponge for light scratches on your solid surface countertop.
• The material should be slightly tougher and more abrasive than a regular sponge, but not enough to scratch your surface further.
• Add soap and water and buff until the scratch disappears.
6
Resealing granite and marble countertops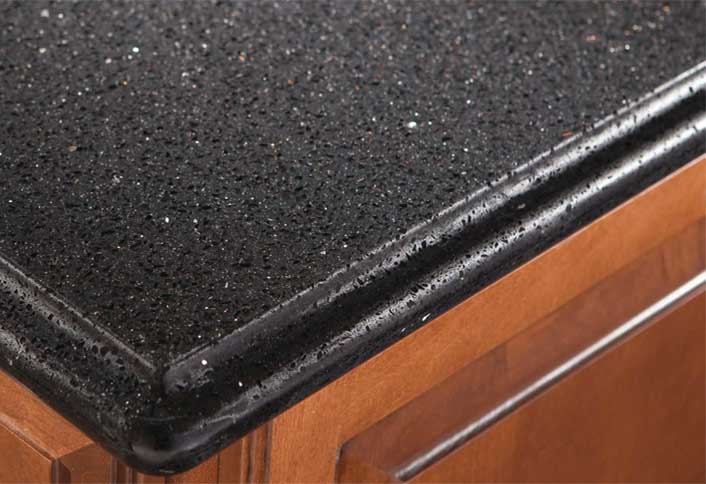 •You may need to reseal your granite or marble countertop after a certain amount of time.
• As a general test, add a few drops of water to the surface of your countertop.
• If the water absorbs into the stone under 3 to 4 minutes, it may need sealing.
• Choose a strippable sealer, which will protect your countertop and can be easily removed.
• Buff it in until you have a nice, shiny surface.