Display your greeting cards in DIY style with a decorative card holder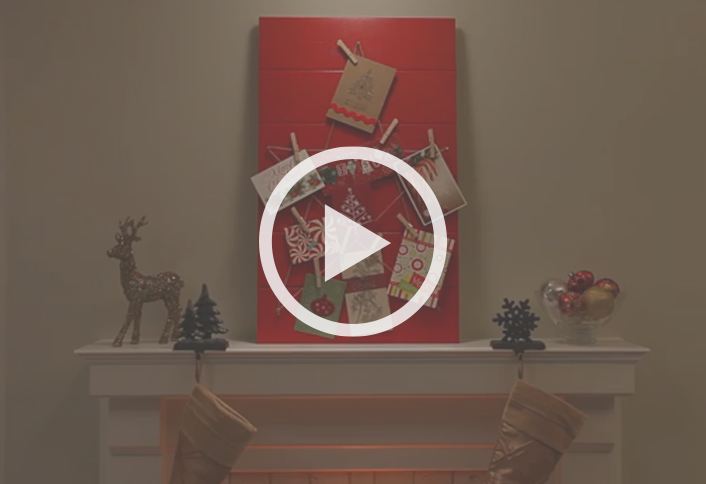 Follow this guide to learn how to make a Star Card Holder using using a craft board you've already prepared.

It's a great way to organize and share all of the warm greetings from friends and family. Download a PDF version of this project.
WHAT YOU NEED FOR THIS PROJECT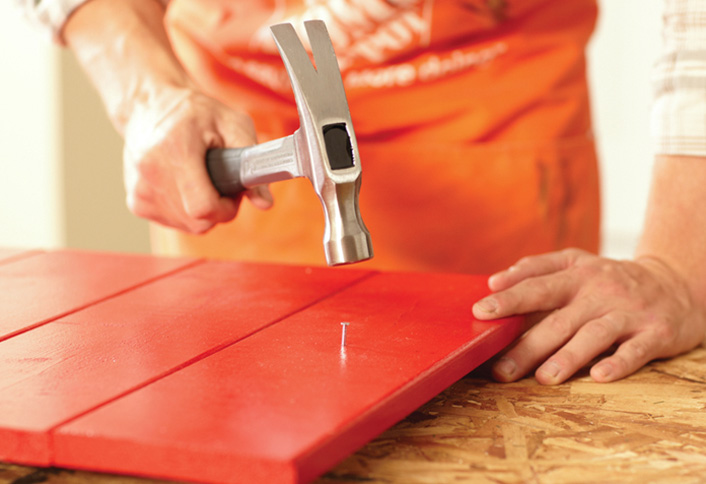 • Use the five nails to hammer in the points of the star, being careful not to hammer the nails in all the way. Leave about ½ inch of nail exposed above the board.
• The top nail will be on the top board centered at 10 inches from each edge.
• The next two nails will be on the third board down 1 inch in from the side.
• The last two nails will be on the bottom board 2 inches in from each side.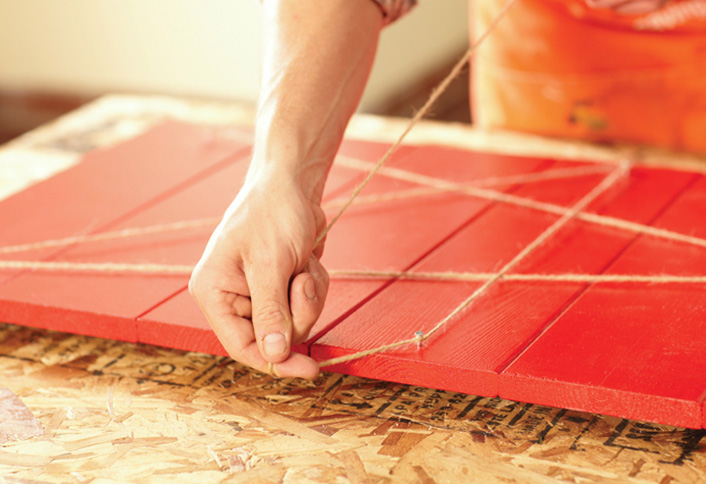 • Use your twine to create the star shape. Start by tying your twine to the bottom left nail.
• Take the twine up and wrap it around the top nail, down to the bottom right nail, up to the left middle nail, then across to the right middle nail.
• Finally, take the twine back to the bottom left nail and tie it in place.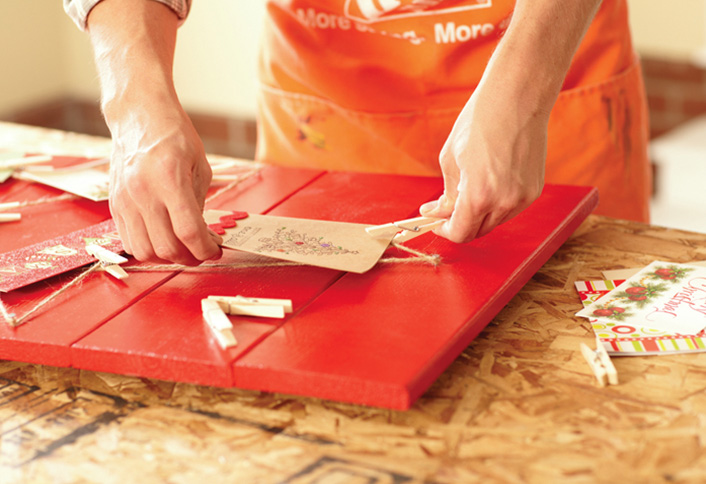 Add all of your Christmas cards using clothespins and enjoy the warm greetings from family and friends.