Whether you choose a wireless or wired home alarm system, the right one will keep your family and valuables safe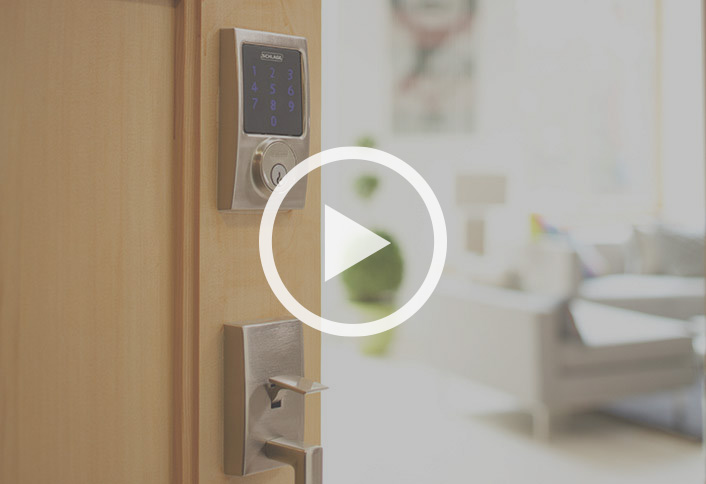 Residential security systems consist of multiple devices, from window and door sensors to motion detectors, alarms and monitoring services.

This guide explains the different security components and systems available, so you can feel confident you're selecting the best system to protect your home and family.
System Components
No matter the level of complexity, security systems include sensors, motion detectors and alarms.


Sensors generally attach to windows and doors. They send a signal through a transmitter to the control panel when a disturbance is detected.

Motion detectors are typically placed inside the home near doorways, where they trigger an alarm or camera when motion is detected. Outside motion detectors can trigger lights to come on.

Control panels receive signals from sensors and trigger alarms. They should be installed somewhere convenient, but not where would-be intruders can see them easily.

Alarms are triggered by control panels to alert you, your neighbors, the police or a monitoring service of a disturbance on your property. Alarms can be silent, contacting you or your monitoring service with a phone call, or include sirens, which will alert the neighbors and perhaps scare an intruder away.


Optional Features


Monitoring services can be part of a home security system, depending on the type you've installed. If the system detects a breach, it automatically calls your monitoring company.

Pool alert: Attach an alert to your pool entrance that uses a siren to let you know if the gate or door leading to your pool is opened.

Jogger alarm: Take security with you wherever you go. Worn on the wrist, one button on the jogger alarm causes a bright light to flash while a second button emits a loud siren alarm.

Wired vs. Wireless
Wired security systems are hard-wired into your home, while wireless systems can be relocated as necessary.

Wired home security systems are a good choice for new housing construction. The security system can be installed as part of your structured wiring network, with wires traveling inside your walls from the control panel to sensors in each room.

Wireless home security systems are ideal for existing homes. The wireless sensors install easily without the need to run wires through your home and are simple to relocate when needed.

Wireless systems are also easy to arm, and often include a key fob with a panic button as well as a button to arm the system remotely.

Because many systems come with a repeater unit, the transmission range can be expanded to allow you to protect outbuildings.

Be aware that wireless refers to the signals transmitted by sensors. Most systems require a power supply for the control panel.