Source water for your lawn from nearby lakes, ponds and streams with a sprinkler pump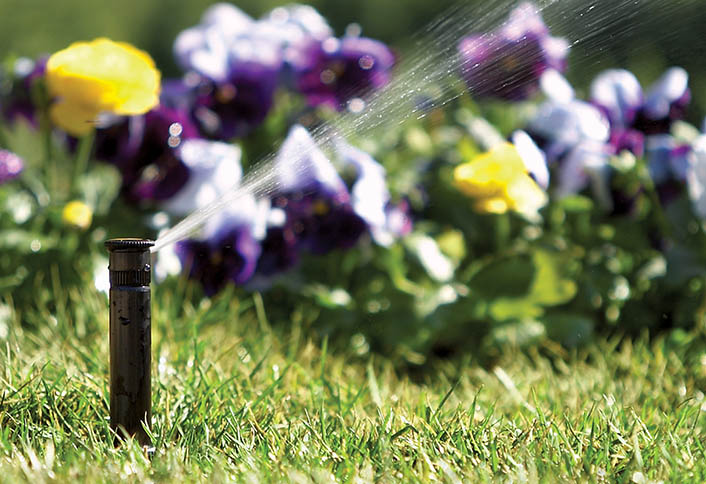 Use sprinkler pumps to provide water from nearby sources to your yard or landscaping. These pumps are used with irrigation lawn sprinkling systems and will save you money on water bills because you won't have to use treated water from your local water utility company.

This guide highlights the formula needed to determine the right size sprinkler pump for your home.

Lift
Lift is the distance from the water body source to the level of the highest point in your sprinkler system.


Most sprinkler pumps provide lift up to 25 feet.

When determining the lift for your system, take into account whether the water table drops during droughts.

Pumps are most effective with lifts up to approximately 20 feet.

Criteria
Most pump manufacturers make choosing a sprinkler pump easy based on a few criteria, including lift and your sprinkler heads.

The specific criteria are:

The lift required for your system.

The number of sprinkler heads in your system.

The total length of your system's longest pipe run.

The pipe's diameter.

The collective capacity of the sprinkler heads in gallons per minute (GPM).


Once you have this information, plug it into the chart most manufacturers provide to determine the size of the pump you need.

Other Considerations
Once you know the size of the pump you need, keep factors such as pump durability and portability in mind.


Look for sprinkler pumps housed in sturdy, durable thermoplastic or cast iron with cast iron volutes (spiral casing).

Portable units are smaller and can be relocated.

Power sources include standard household current for small units, while larger pumps may need to be hardwired to a 240 volt source.

Most sprinkler pumps are available in horsepower ranging from ¾ to 2 HP. A general rule of thumb is 1 HP for every acre.

Fittings can be male or female threaded for garden hoses, while some models may use couplers to connect pipes or hoses.