Learn how to test your thermostat to ensure it is operating properly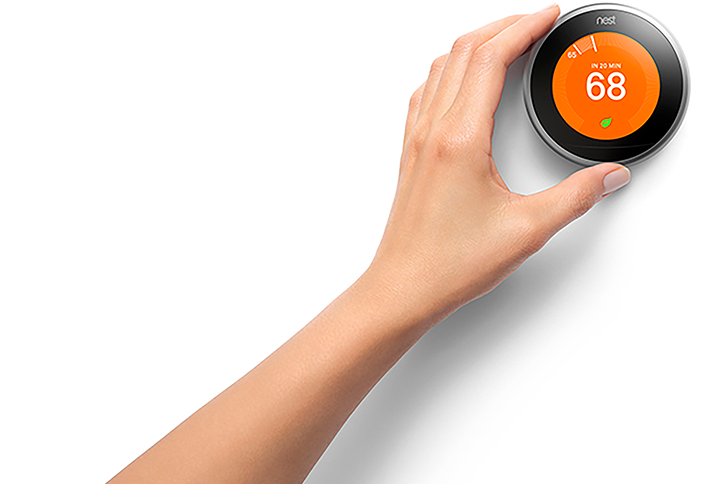 If you find that your HVAC system is pumping out heat or air conditioning at a drastically different temperature than you desire, or not producing any heat or AC at all, it's time to check your thermostat. This guide will give you a quick rundown of how to troubleshoot your thermostat before any more drastic measures need to be taken.
1
Remove thermostat cover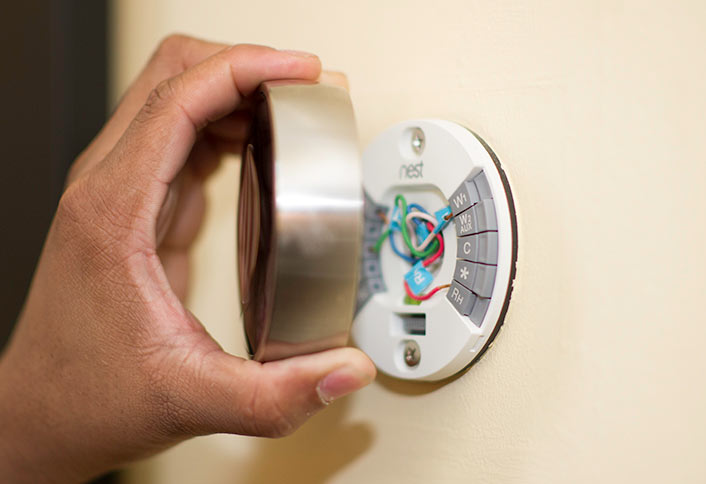 • Turn off the power to your HVAC system at the circuit breaker panel box.
• Remove the cover plate to your thermostat.
• Loosen the thermostat body mounting screws with a screwdriver.
2
Inspect the thermostat wiring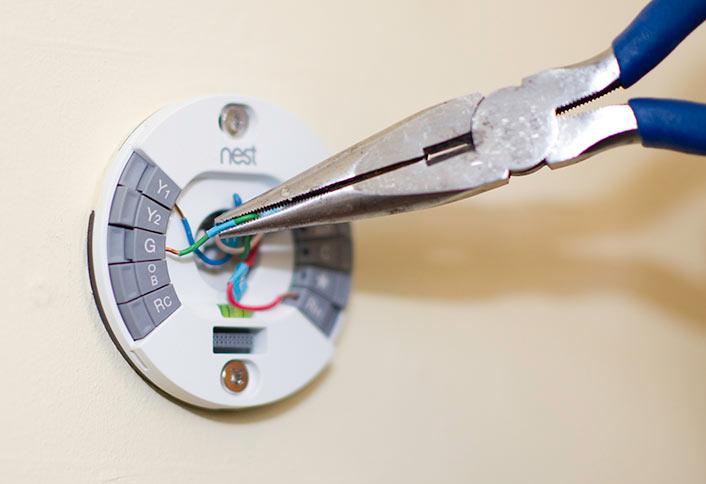 • Inspect the wiring on the base.
• If there are any loose wires or wires that are cut or corroded, they should be clipped, stripped and reattached to the terminal screws.
• Replace the thermostat body plate.
• Restore power at the circuit breaker panel box.