Direct-to-Stud Installation
No additional wall backing, studs or adhesive required, the pieces slide and lock together perfectly.
Strength and Quality
NexTile Walls are made of high quality glossy composite material that is solid and sturdy.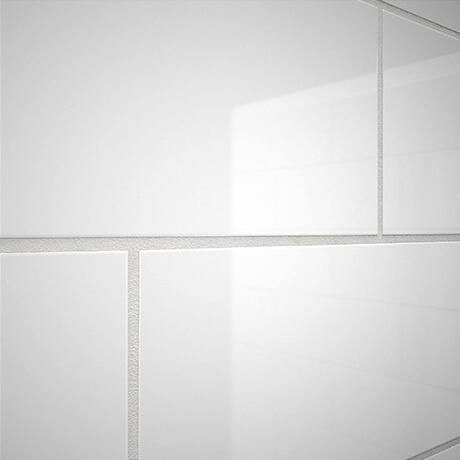 The Look of Tile Without the Hassle
Realistic subway tile pattern and textured grout lines without the work and the price tag of tile.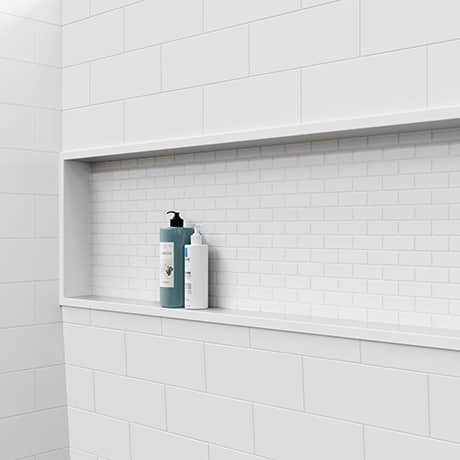 Practical and Stylish Storage
Spacious wall-to-wall niche offers ample storage space without having to relocate the studs.