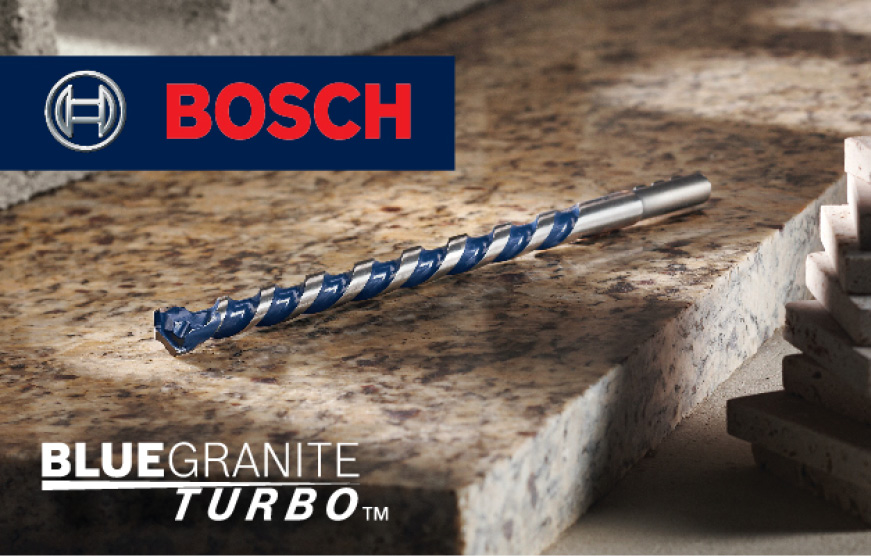 BlueGranite Turbo Bits
These bits feature an upgraded build, which helps to deliver 5x life and 2x speed over standard masonry bits.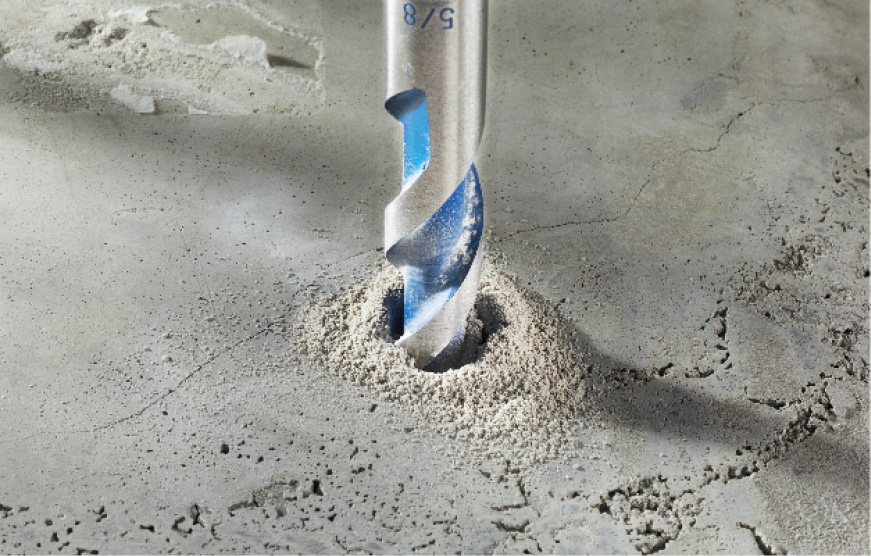 Precise Drilling
The bit tip and milled flute design combine to help provide precise holes.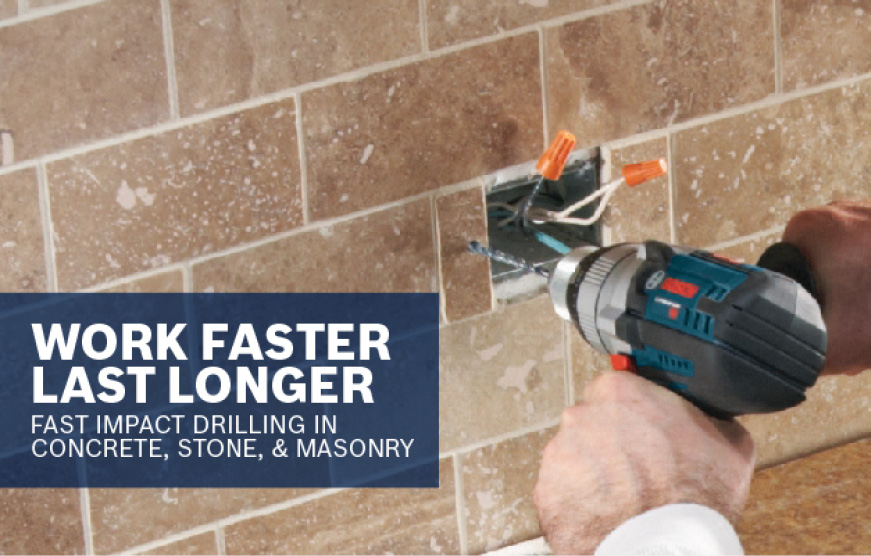 Designed For Professional Users
Now made for use in impact drivers, these bits supply fast drilling in concrete, stone and masonry.